Didem ŞÖHRETOĞLU, [PhD]

Department of Pharmacognosy, Faculty of Pharmacy, Hacettepe University

Zeynep ÜNAL

Faculty of Pharmacy, Department of Toxicology, Hacettepe University

Suna SABUNCUOĞLU, [PhD]

Faculty of Pharmacy, Department of Toxicology, Hacettepe University
Abstract
Objective: Potentilla species have been used in traditional medicine for their antidiarrhoeal, antiviral, antidiabetic, anti-inflammatory, wound healer, coagulant and anticancer activities. We investigated the radical scavenging and cytotoxic activities of P. recta and P. astracanica which grown widely in Turkey to provide scientific contribution towards their traditional usage as well as to find a new candidate for natural antioxidant product. Materials and Methods: Different extracts were prepared from the aerial parts of P. recta and P. astracanica. DPPH, SO2 •– and NO radicals scavenging assays conducted to assess antioxidant activity. Cytotoxic activity of extracts in Hep-2 cell line were tested by MTT method. In order to evaluate phytochemical content of the species; total phenolic, total flavonoid and total flavonol contents of the extracts were estimated. Results: All samples were tested at 50, 100 and 250µg/ml concentrations for DPPH, SO2 •– and NO radicals scavenging activities. All the extracts showed statistically significant radical scavenging activity dose-dependently. In general, P. recta was found to be more active than P. astracanica. According to the results, butanol extract of P. recta (2) exhibited very strong scavenging effect for SO2 •– radical. Butanol extract of P. astracanica (5) scavenged 56% of the NO radicals at 50µg/ml. The cytotoxic effects of the extracts were determined at 10, 25, 50, 100 ug/ml concentrations and ethyl acetate extracts of both plants showed cytotoxic effect at 100µg/ ml. Conclusion: Potentilla species are good candidates to be promising possible sources for future novel antioxidants in food and pharmaceutical formulations. The strong scavenging activity partly explain the beneficial effects of Potentilla species for the treatment of degenerative diseases like cancer. Due to their active contents it seems that these plants are worth investigating for further studies.
Key words: Potentilla, antioxidant, cytotoxicity
Downloads
Download data is not yet available.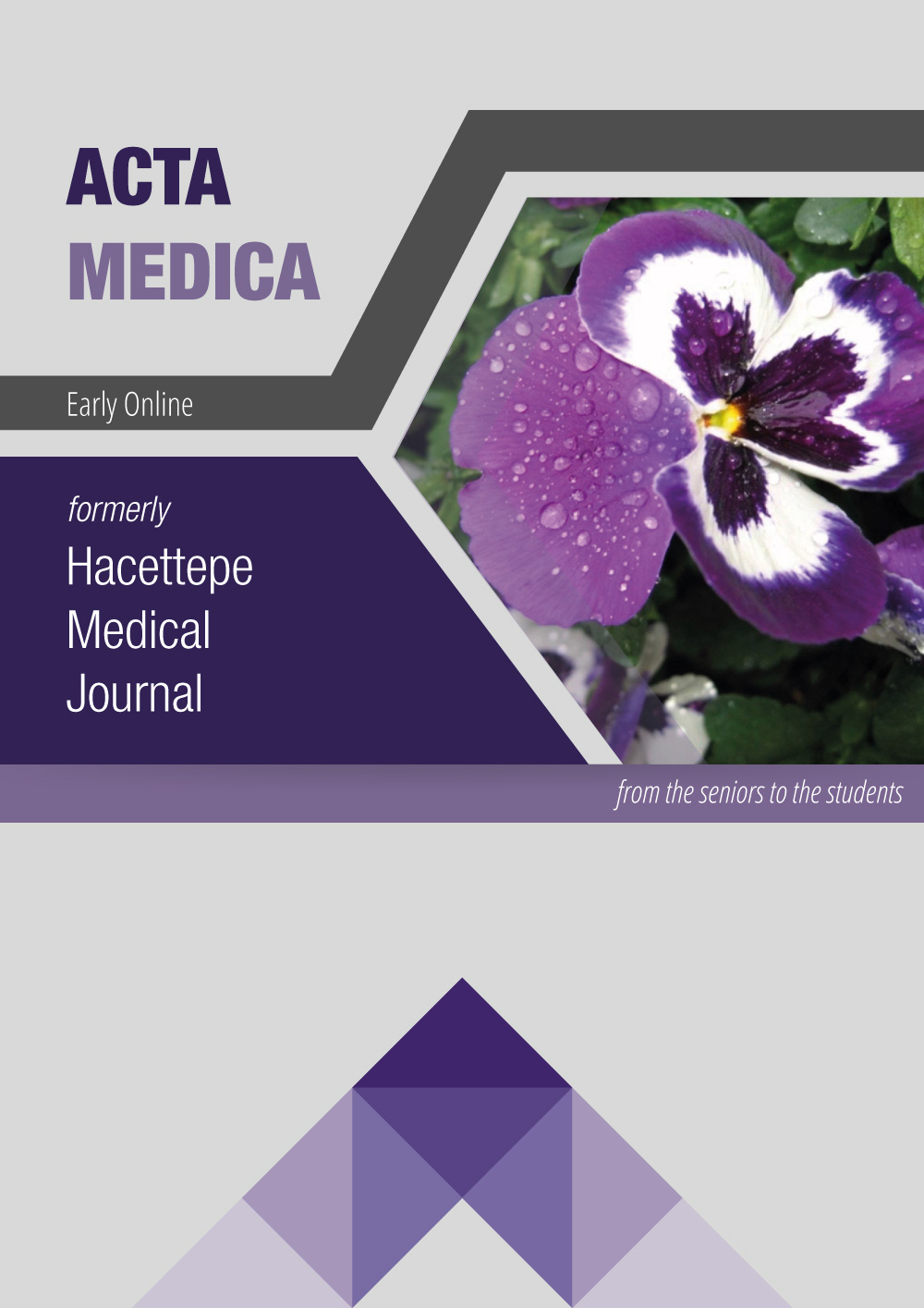 How to Cite
ŞÖHRETOĞLU, Didem; ÜNAL, Zeynep; SABUNCUOĞLU, Suna. Assessment of Radical Scavenging Activities and Antiproliferative Properties of Two Cinquefoil (Potentilla) species with Their Phytochemical Contents.
Acta Medica
, [S.l.], v. 46, n. 1, p. 72-78, nov. 2017. ISSN 2147-9488. Available at: <
https://actamedica.org/index.php/actamedica/article/view/119
>. Date accessed: 22 oct. 2018.