Rate of Common Anemias and Iron Deficiency Without Anemia Among Children Admitted to Antakya State Hospital
Şule Ünal, [MD]

Division of Pediatric Hematology, Department of Pediatrics, Hacettepe University, Faculty of Medicine,
Abstract
Anemia is one of the common health problems of childhood with significant consequences including growth retardation and increased propensity to in- fections. Iron deficiency is the most common cause of anemia and still a pub- lic health problem. However, iron deficiency is not the only cause and the deficiencies of other nutrients may also be underlying. Additionally, the de- ficiencies of these nutrients and trace elements may exist in the absence of anemia. On the other hand, the correction of these deficiencies is easy and the treatment has invaluable impact on the general health condition of these children. Herein, we analyzed the frequencies of iron deficiency, iron defi- ciency anemia, vitamin B12 deficiency, combined deficiencies of iron and vi- tamin B12 among pediatric and adolescent age group of patients (n=600) who presented to pediatrics out-patient clinic in Antakya State Hospital, where there is no adequate data in the reported literature related to the frequencies of the abovementioned conditions. Patients with hemoglobinopathies were excluded. The rate of anemia was found 16.6% among the pediatric patients presented to out-patient clinic for non-chronic diseases. Iron deficiency was the most common underlying etiology in 68 (73.9%) of the anemic cases. Iron deficiency was detected in 246 (44.4%) patients. Of the 518 patients who were evaluated for vitamin B12, 76 (14.7%) were found to be deficient. Our study was enrolled in 2011 and prior to full-establishment of family physician sys- tem and our results may be repeated in order to see the current status after family physician screenings and follow-ups were available.
Downloads
Download data is not yet available.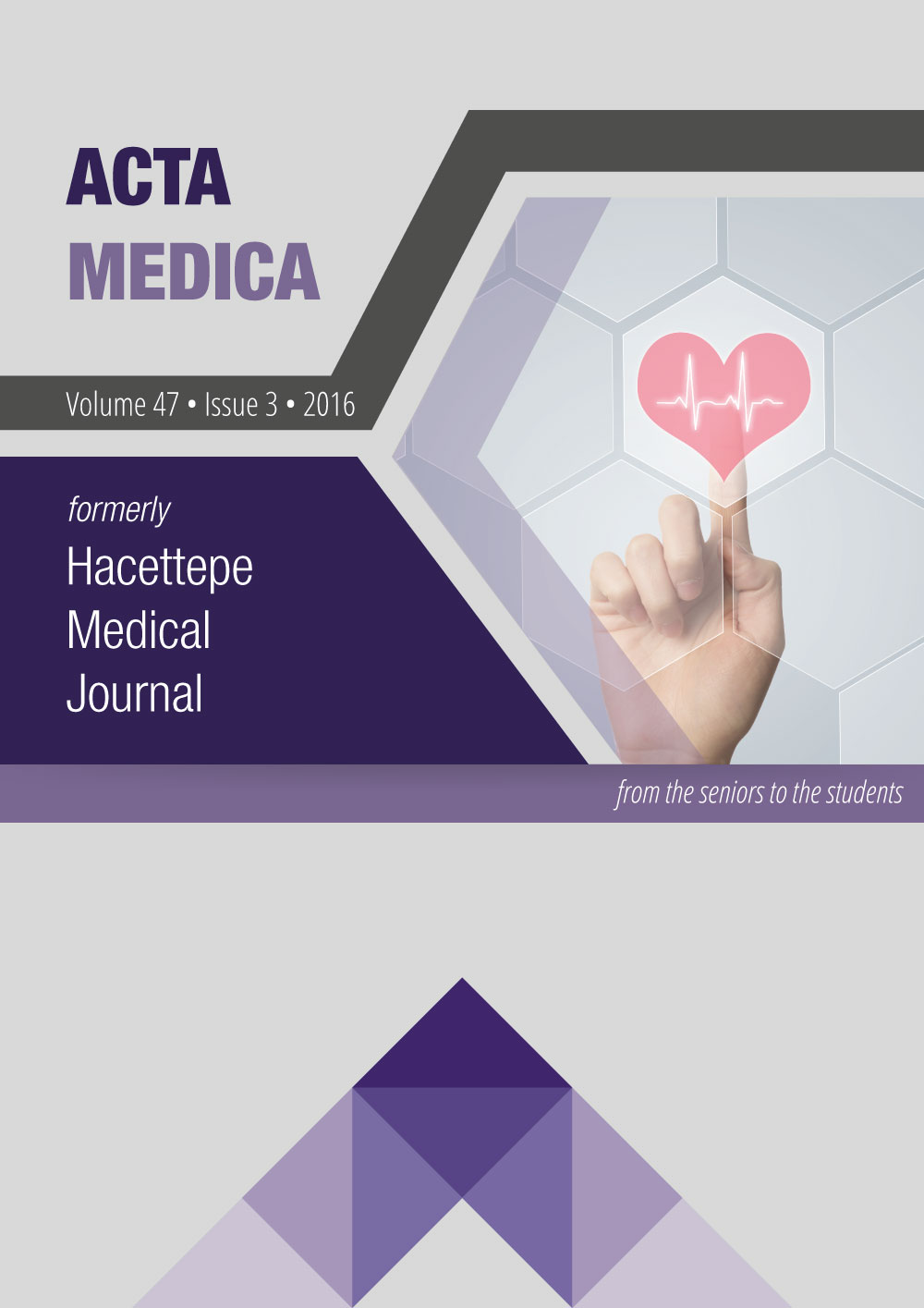 How to Cite
Ünal, Şule. (2014). Rate of Common Anemias and Iron Deficiency Without Anemia Among Children Admitted to Antakya State Hospital. Acta Medica, 45(1), 46-50. Retrieved from https://actamedica.org/index.php/actamedica/article/view/148