The presence of metabolic syndrome and associated quality of life in Turkish women with cardiovascular disease
Abstract
Introduction: The prevalence of metabolic syndrome (MetS) is rapidly increas- ing in Turkey as well as all over the world. Little is known about the association between quality of life (QoL) and the MetS.
Objective: To determine the presence of MetS and its effects on QoL in Turkish women with cardiovascular disease (CVD).
Methods: Given the need for data in Ankara, Turkey, this cross-sectional study was designed to determine the association between demographic, lifestyles, re- productive history and biochemical-antropometric parameters and the MetS among a sample of women (N=310) in a University Hospital, Cardiology Outpatient Clinic. The MetS was defined according to the revised National Cholesterol Education Program Adult Treatment Panel III (NCEP ATP III) criteria.
Results: Overall, 55.1% of women met the criteria for MetS with an average age of 57±0.7 years (range 20–80). Women without MetS were younger and had a more favourable triglyceride and glucose profile, and less likely to be physically inactive. Women with MetS who had longer duration of CVD, were significant- ly obese, had higher blood pressure, lower HDL cholesterol levels. MetS patients showed significant reductions in QoL (p<0.05).
Conclusions: These results showed that MetS was a major problem of Turkish women. MetS was a contributing factor for development of low QoL in the Turkish women with CVD.
Downloads
Download data is not yet available.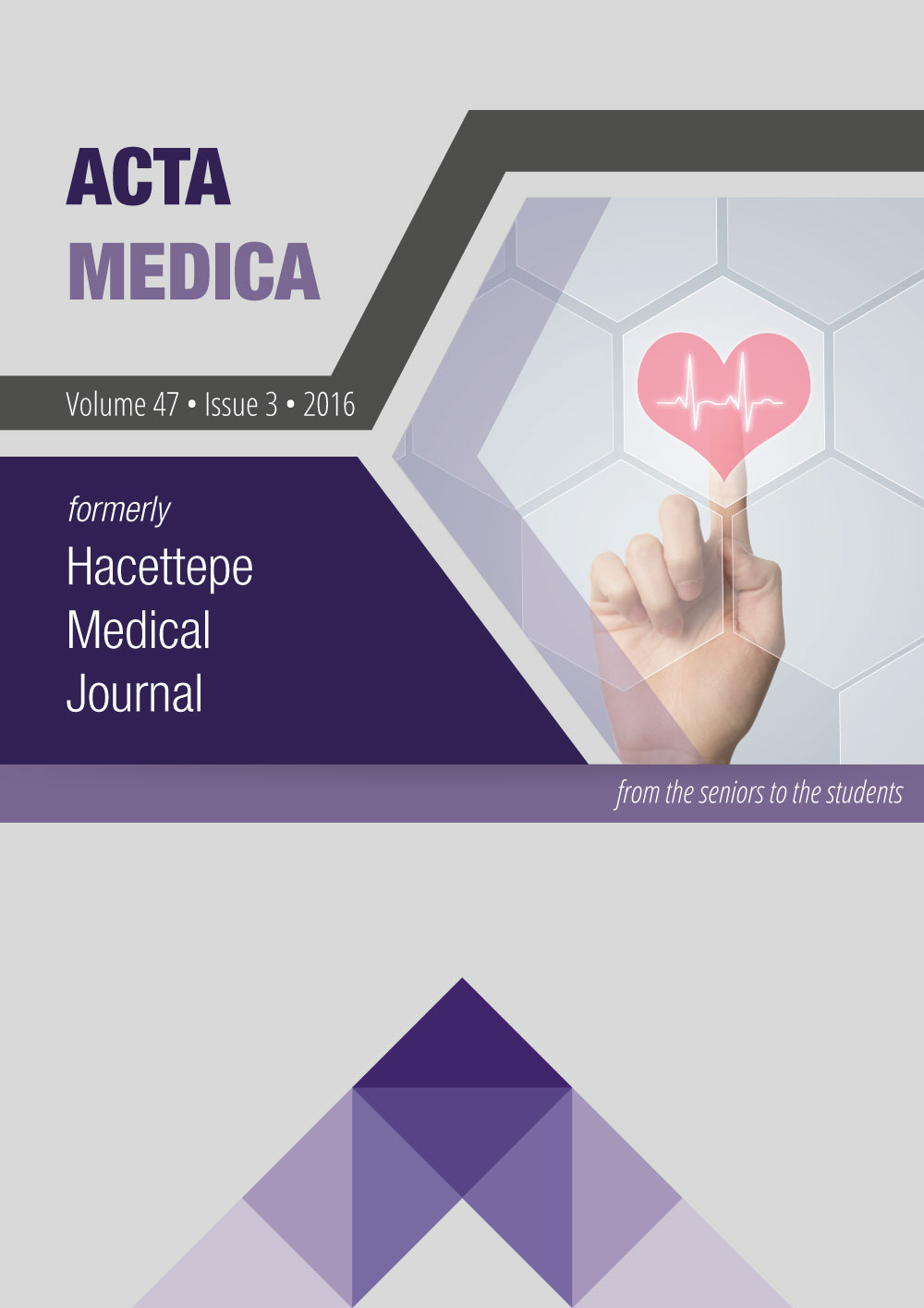 Downloads
How to Cite
Pınar, T., Pınar, G., & Doğan, N. (2012). The presence of metabolic syndrome and associated quality of life in Turkish women with cardiovascular disease. Acta Medica, 43(1), 1–10. Retrieved from https://actamedica.org/index.php/actamedica/article/view/166