An Introduction to Lipidomics: From Laboratory to Clinic
Yeşim Öztaş

İpek Boşgelmez
Keywords:
lipid, lipidome, lipidomics, extraction, chromatography, mass spectrometry, bioinformatics
Abstract
Lipids are naturally occurring compounds that are insoluble in water but soluble in nonpolar solvents. The early milestones in lipid research were put forward in 19th century and many progresses awarded with Nobel Prizes were made in 20th century. Although it is possible to characterize the function of each lipid by individual analysis, lipids should be analyzed collectively to understand their complexity and collaboration in membrane organization, vesicle trafficking and energy metabolism. Therefore, the term 'lipidome' has come into use to denote the whole lipid species found in a biological system. Lipidomics is the study of this entire spectrum of lipids in terms of quantification and characterization dedicated to the understanding of the contribution or the relationship of lipids with cellular physiology and pathology. Lipidomics is assumed as one of the farthest points that have been reached by the central dogma of biology after implementation of genomics, transcriptomics, proteomics, and metabolomics. Regulation of lipid metabolism is essential for maintenance of health; therefore dysregulation of this system may play an important role in many human diseases such as neurodegenerative diseases, diabetes, cardiovascular diseases, cancer and infectious diseases. In a classical lipidomics experiment, lipid extract is first separated by liquid or gas chromatography and then delivered to mass spectrometer, ionized, vaporized and the resulting ions are sorted according to their mass to charge ratio in the mass analyzer. Last but not least, the acquired data is processed using dedicated bioinformatics tools.
Key words: Lipid, lipidome, lipidomics, extraction, chromatography, mass spectrometry, bioinformatics
Downloads
Download data is not yet available.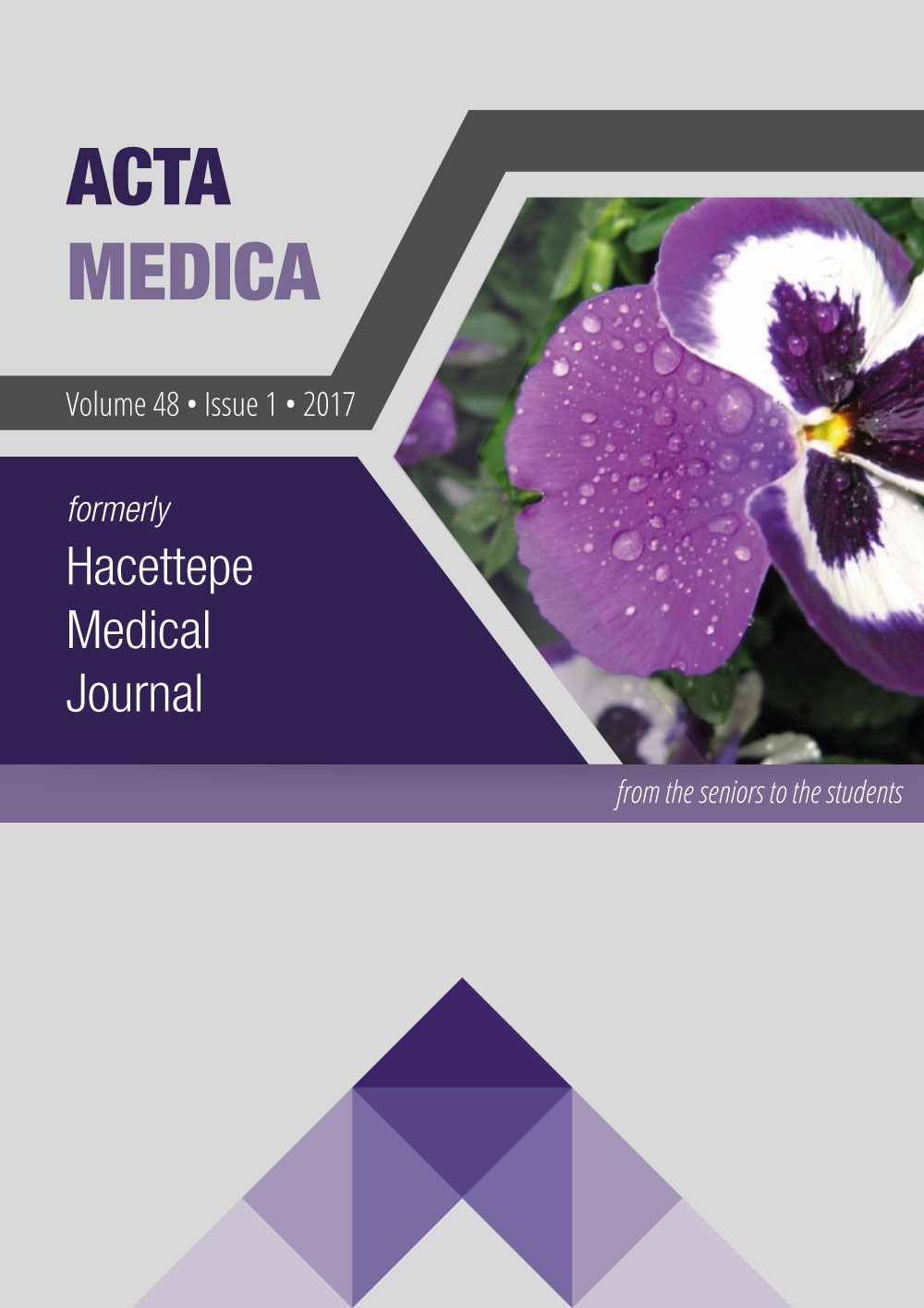 How to Cite
Öztaş, Y., & Boşgelmez, İpek. (2017). An Introduction to Lipidomics: From Laboratory to Clinic. Acta Medica, 48(1), 14-23. Retrieved from https://actamedica.org/index.php/actamedica/article/view/18
Copyright (c) 2017 Acta Medica
This work is licensed under a Creative Commons Attribution 4.0 International License.