Testis Sparing Surgery for Bilateral Epidermoid Cyst Associated with Testicular Microlithiasis
Abstract
Testicular epidermoid cyst is a benign epithelial tumor rarely seen in children. Recurrence or distant metastasis after excision is not reported. Testis sparing surgery is important when there is bilateral involvement. A 13-year-old boy with bilateral testicular epidermoid cyst associated with microlithiasis treated with testis sparing surgery is reported with special emphasis on differential diagnosis and treatment.
Key words: Testis, surgery, epidermoid cyst, testicular microlithiasis
Downloads
Download data is not yet available.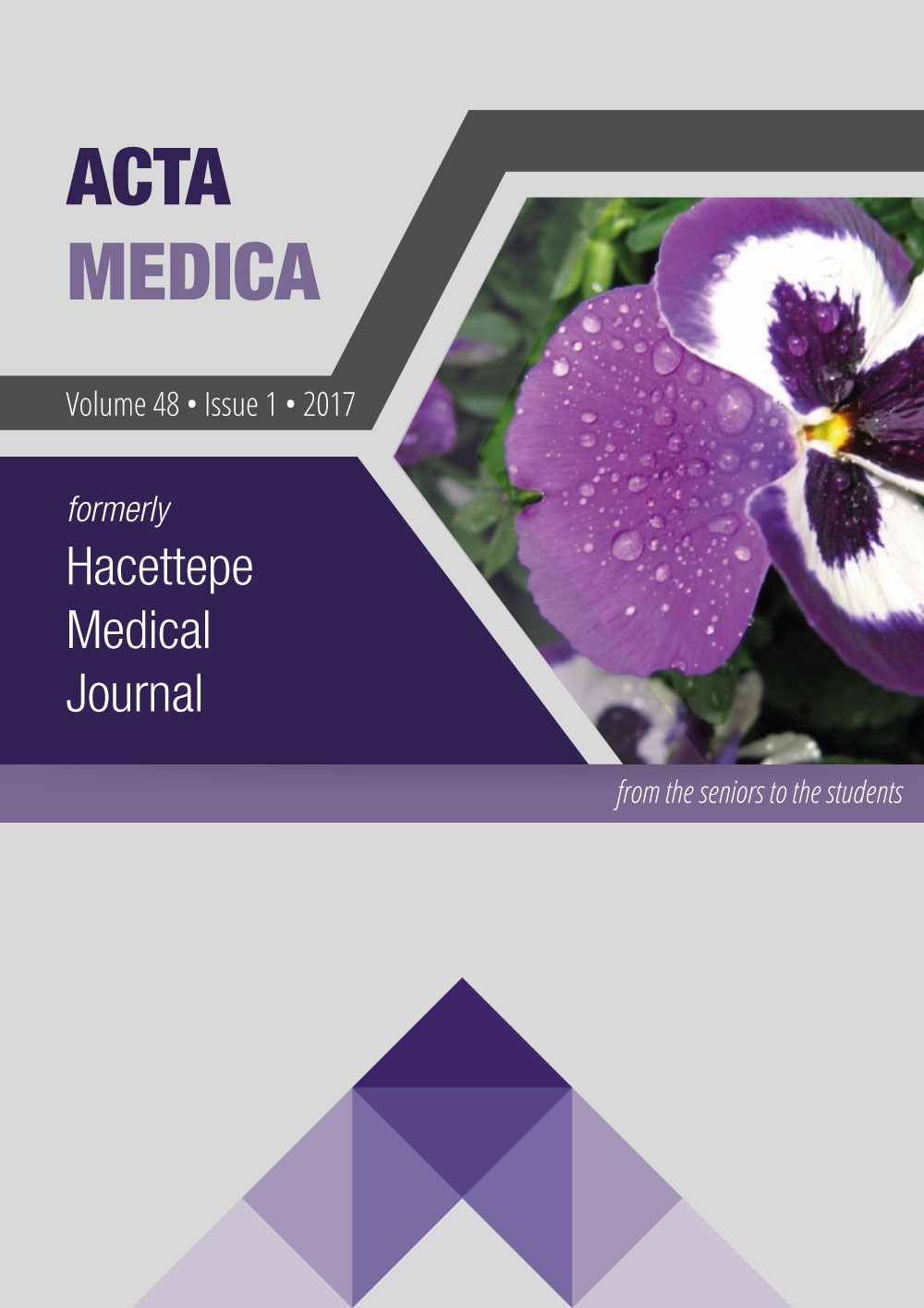 Downloads
How to Cite
User, R., Orhan, D., Oğuz, B., & Ekinci, S. (2017). Testis Sparing Surgery for Bilateral Epidermoid Cyst Associated with Testicular Microlithiasis. Acta Medica, 48(1), 34–36. Retrieved from https://actamedica.org/index.php/actamedica/article/view/19