Comparison of IVF-ICSI Outcome of the Patients who Underwent Laparascopic Cystectomy Due to Ovarian Endometrioma and Male Factor Patients
Mustafa Kara, MD

Bozok University

Yaprak Engin Üstün, MD

Zekai Tahir Burak Women Health Training and Research Hospital

Necati Hançerlioğulları, MD

Zekai Tahir Burak Women Health Training and Research Hospital

Buğra Coşkun, MD

Zekai Tahir Burak Women Health Training and Research Hospital

Nafiye Karakaş Yılmaz

Zekai Tahir Burak Women Health Training and Research Hospital
Keywords:
Endometrioma, male factor, infertility, IVF-ICSI
Abstract
Objective: It is known that ovarian endometrioma adversely affects fertility. There are conflicting reports about the studies comparing the results of the women with endometrioma and the patients with tubal factor infertility. In this study, we wanted to compare IVF-ICSI outcome of the patients diagnosed as having endometrioma and subsequently underwent laparoscopic cystectomy and the women with male factor infertility.
Materials and methods: The files of the patients who had IVF-ICSI in our clinic were analyzed retrospectively. A total 82 women were included into the study. Group 1 (endometrioma group) consisted of 45 patients who underwent laparoscopic cystectomy because of endometrioma, group 2 (control group) consisted of 37 patients diagnosed as having infertility because of male factor.
Results: Both groups were homogenous in relation with the parameters such as duration of infertility, basal FSH level, basal E2 level and body mass index. Peak E2 level on hCG day was 1583.3 ±968.6 pg/ml birim in endometrioma group, and 2443.8 ±998.9 pg/ml in control group, respectively and the difference was statistically significant (p<0.05). Retrieved oocyte number in endometrioma group was statistically significantly lower than control group (8.5 ±5.1 vs 11.0 ±5.2) (p<0.05). Pregnancy rate was 13.3 % and 24.3 % for group 1 and 2, respectively and the difference was statistically significant (p<0.05). There was no difference between the groups in terms of total gonadotropin dose, duration of cycle, metaphase 2 (M II) oocyte number and transferred oocyte number.
Conclusion: According to the results of our study, endometrioma seems to have negative effect on IVF-ICSI outcome. However, it is not known that this negative effect is due to endometrioma or previous surgery.
Downloads
Download data is not yet available.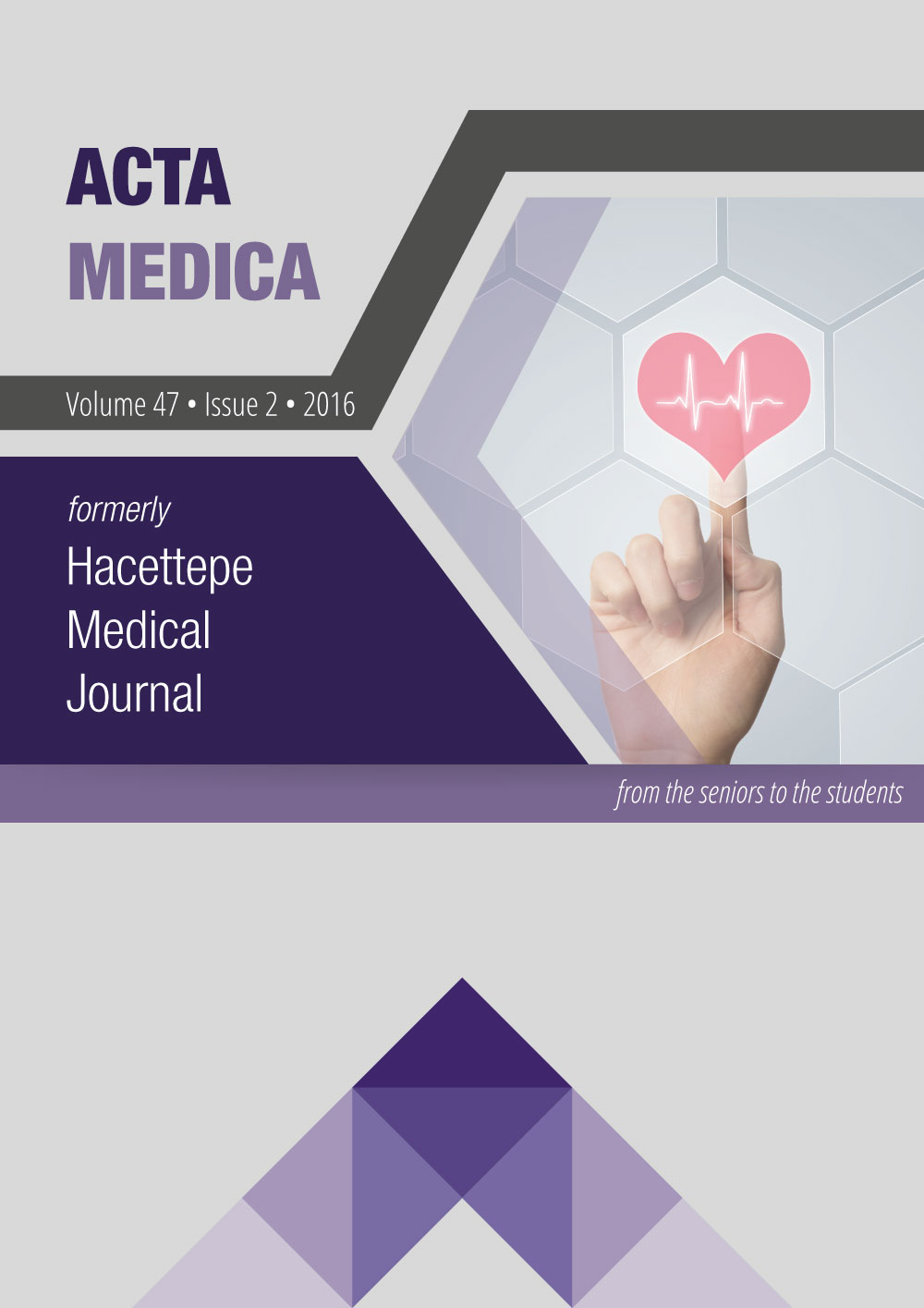 How to Cite
Kara, M., Üstün, Y., Hançerlioğulları, N., Coşkun, B., & Karakaş Yılmaz, N. (2016). Comparison of IVF-ICSI Outcome of the Patients who Underwent Laparascopic Cystectomy Due to Ovarian Endometrioma and Male Factor Patients. Acta Medica, 47(2), 61-64. Retrieved from https://actamedica.org/index.php/actamedica/article/view/24
Copyright (c) 2016 Acta Medica
This work is licensed under a Creative Commons Attribution 4.0 International License.