Pseudo-ElectrolyteImbalances among Pediatric Patients with Essential Thrombocythemia: Single Center Experience
Turan Bayhan, MD

Hacettepe University

Şule Ünal, MD

Hacettepe University

Barış Kuşkonmaz, MD

Hacettepe University

Selin Aytaç, MD

Hacettepe University

Betül Tavil, MD

Hacettepe University

Murat Tuncer, MD

Hacettepe University

Mualla Çetin, MD

Hacettepe University

Fatma Gümrük, MD

Hacettepe University
Keywords:
Children, electrolyte imbalance, essential thrombocytemia, pseudo-hyperkalemia, thrombocytosis
Abstract
Essential thrombocythemia is very rare during childhood. The pseudo-electrolyte imbalances including hyperkalemia and hypercalcemia have been reported among adult patients with this condition. Due to the rarity of this condition in the pediatric age group, overtreatment and even hospitalization of these patients for correction of electrolyte imbalances is usually inevitable.
Herein, we reviewed the pseudo-electrolyte imbalances in our pediatric and adolescent patients with essential thrombocythemia between 2010 and 2014. Hyperkalemia at levels as high as 6.81 mEq/L were shown to be correlated with elevated thrombocyte counts without electrocardiographic changes.
Downloads
Download data is not yet available.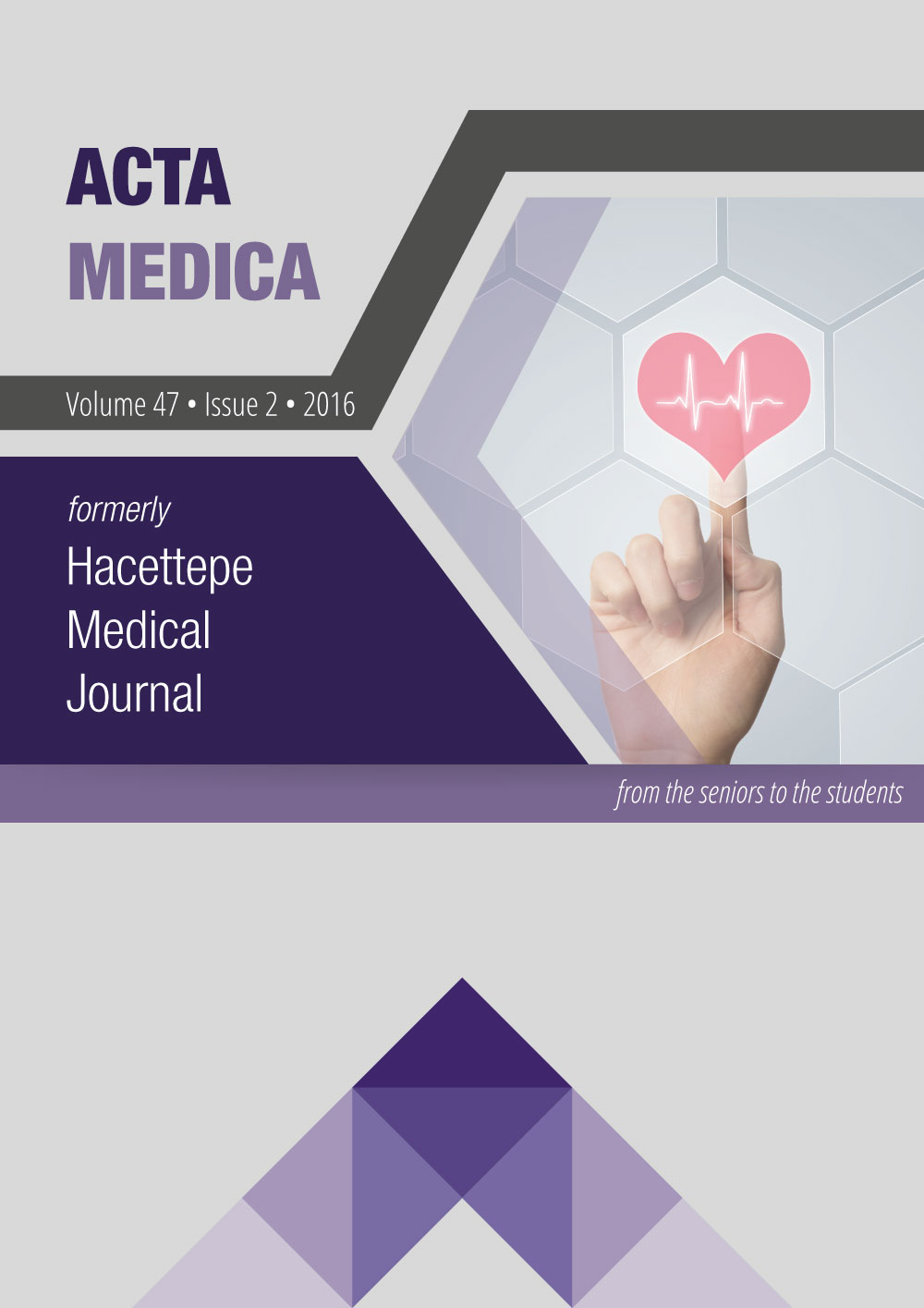 How to Cite
Bayhan, T., Ünal, Şule, Kuşkonmaz, B., Aytaç, S., Tavil, B., Tuncer, M., Çetin, M., & Gümrük, F. (2016). Pseudo-ElectrolyteImbalances among Pediatric Patients with Essential Thrombocythemia: Single Center Experience. Acta Medica, 47(2), 65-67. Retrieved from https://actamedica.org/index.php/actamedica/article/view/25
Copyright (c) 2016 Acta Medica
This work is licensed under a Creative Commons Attribution 4.0 International License.