Factors Affecting Mortality in Planned Relaparotomy Performed Patients
Nezih Akkapulu

Timucin Erol

Mehmet Bulent Tirnaksiz

Ahmet Bulent Dogrul
Keywords:
laparotomy, relaparotomy, mortality, open abdomen
Abstract
Objective: Secondary peritonitis or abdominal sepsis and intra-abdominal hemorrhages are associated with high mortality rates and still challenging among surgeons. Planned relaparotomy is underestimated one of the treatment options of these intractable clinical entities. This study aimed to identify mortality and factors affecting mortality in the patient treated by planned relaparotomy for persisting intraabdominal infection and hemorrhage in a single institution.
Material and methods: This retrospective study performed by collecting patients' data from the archive of our university hospital and records of operations performed in our department. Forty-two of sixty-two patients treated with PRL for 19 years were included to study. Indications for PRL were secondary peritonitis and intraabdominal hemorrhage.
Results: Overall , secondary peritonitis, and intraabdominal hemorrhage groups mortality rates were 52.4%, 59.3%, and 28.5% respectively (p< 0.05). Factors are Presence of malignancy (p= 0,037), mesenteric ischemia (p=0,029), development of organ failure (p=0,001) and presence of anastomosis (p=0,006) were observed relating to mortality.
Conclusion: That high mortality rate could be due to underway infection and repeated surgical trauma-related multiple organ failures, independent factors as the presence of malignancy,  and mesenteric ischemia raises the risk of mortality in planned relaparotomy patients. The data from this study and the available literature reveals that the factors which predict mortality in patients who undergo a relaparotomy are related to the severity of the disease.
Downloads
Download data is not yet available.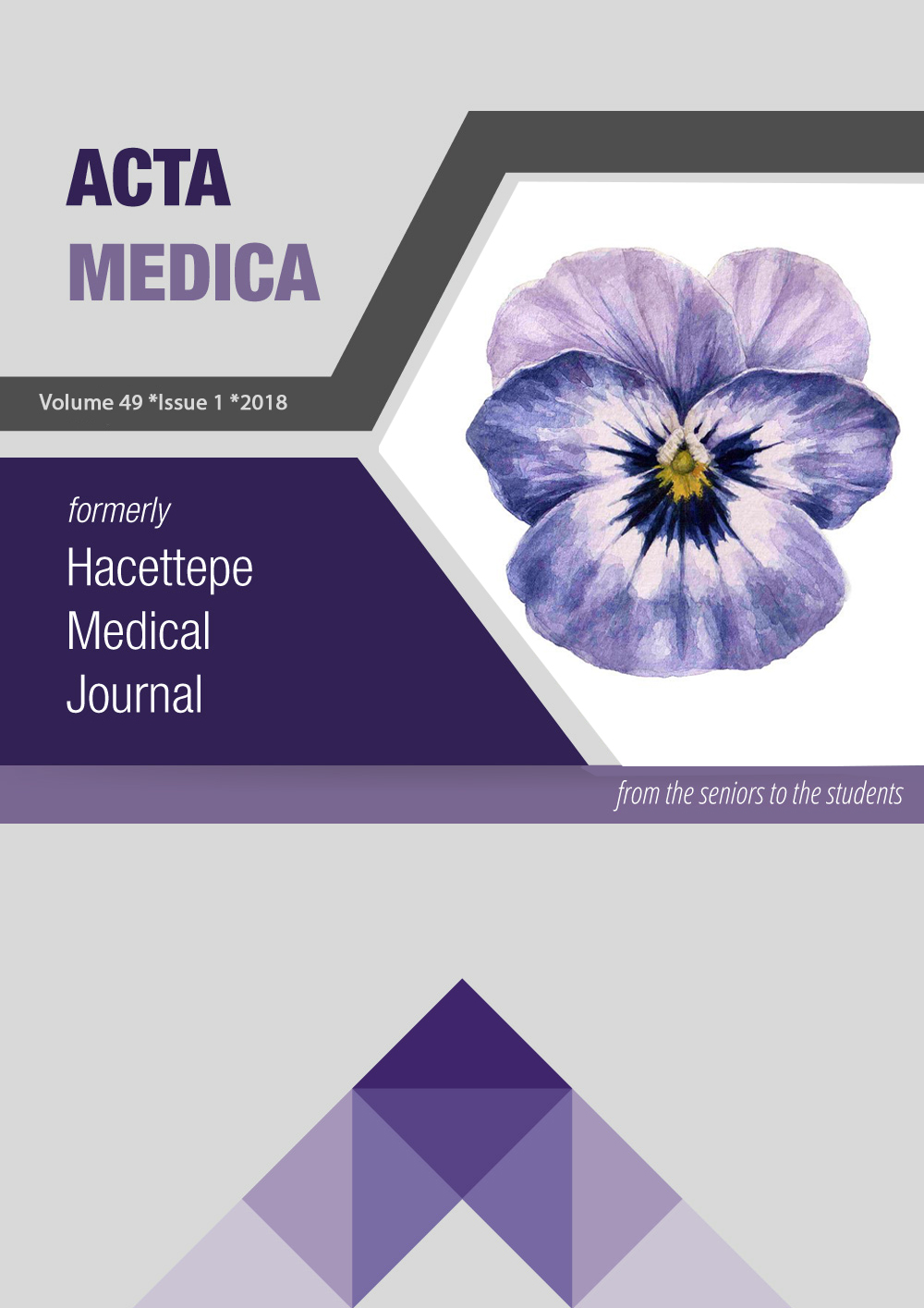 How to Cite
Akkapulu, N., Erol, T., Tirnaksiz, M., & Dogrul, A. (2018). Factors Affecting Mortality in Planned Relaparotomy Performed Patients. Acta Medica, 49(1). Retrieved from https://actamedica.org/index.php/actamedica/article/view/258
Copyright (c) 2018 Acta Medica
This work is licensed under a Creative Commons Attribution 4.0 International License.