Novel Transcriptional Biomarkers for Diagnosis and Prognosis of Sepsis
Çağıl İnal, BS

Hacettepe University, Faculty of Medicine, Department of Medical Biology

Mine Durusu Tanrıöver, MD

Hacettepe University, Faculty of Medicine, Department of Internal Medicine

Didem Dayangaç Erden, PhD

Hacettepe University, Faculty of Medicine, Department of Medical Biology
Keywords:
sepsis, prognosis, diagnosis, transcriptomics, biomarker, miRNA
Abstract
Sepsis is a lethal disease that has a complex pathophysiology including a dysregulated inflammatory response, endothelial injury, microvascular thrombosis, vasoplegia and myocardial depression leading to multiorgan failure. Although there are advancements in the management of the disease, incidence and mortality rates are still high even in the developed countries. Prompt recognition of sepsis, early initiation of antibiotics, source control, optimal fluid and vasopressor therapy are of utmost importance. Currently, there is no gold standard biomarker that can allow clinicians to diagnose and prognosticate sepsis and to monitor the response to treatment in a precise, accurate and time efficient way. Current single-protein and multi-protein biomarkers have certain caveats and only partially helpful to diagnose and manage sepsis. Transcriptomics is a widely used approach for biomarker research, especially in sepsis. Technologies that apply to this area are easy, affordable and time efficient; further, the developments in next generation sequencing makes transcriptomics even more applicable. Even though the term transcriptomics includes all RNAs, microRNAs (miRNAs), which are short noncoding RNAs are especially under the spotlight for the search of sepsis biomarkers and some of them have already been validated to be specific. Specifically their high abundancy in circulation and their stability for long periods make them strong candidates for further research. Identification of new biomarkers can help enlightening the unknown sides of sepsis, which might lead to new therapeutic advancements in the management of the disease. Also the search for reliable biomarkers gives hope to clinicians and patients for a better management for this highly mortal and devastating condition.
Downloads
Download data is not yet available.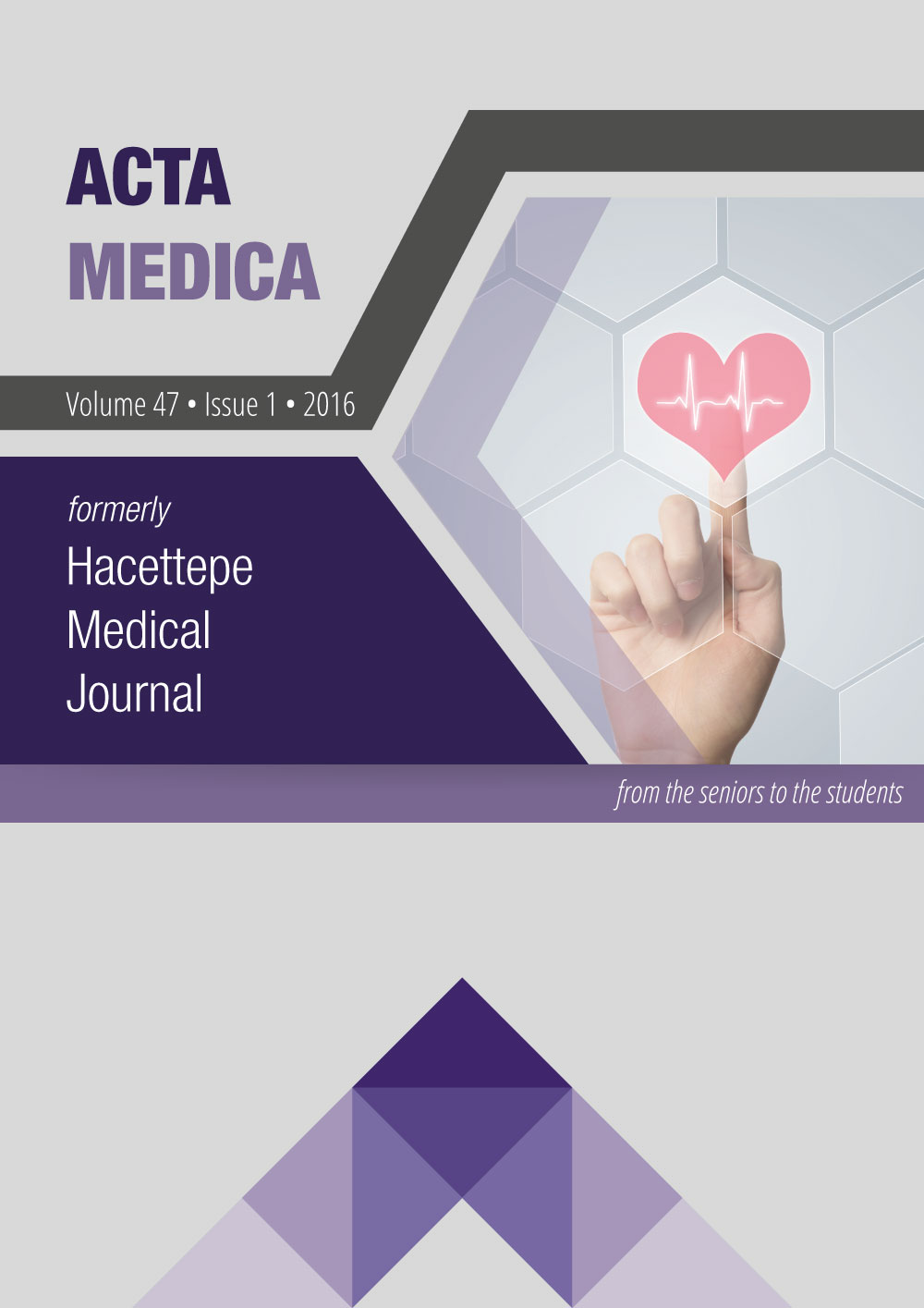 How to Cite
İnal, Çağıl, Tanrıöver, M., & Dayangaç Erden, D. (2016). Novel Transcriptional Biomarkers for Diagnosis and Prognosis of Sepsis. Acta Medica, 47(1), 11-18. Retrieved from https://actamedica.org/index.php/actamedica/article/view/3
Copyright (c) 2016 Acta Medica
This work is licensed under a Creative Commons Attribution 4.0 International License.