Transjugular Liver Biopsy in Pediatric Patients with Uncorrectable Coagulopathies
Medine Böge, MD

Koc University

Osman Öcal, MD

Hacettepe University

Gonca Eldem, MD

Hacettepe University

Bora Peynircioğlu, MD

Hacettepe University

İnci Nur Saltık-Temizel, MD

Hacettepe University

Onur Ergün, MD

Diskapi Yildirim Beyazit Training and Research Hospital

Diclehan Orhan, MD

Hacettepe University

Barbaros Çil, MD

Hacettepe University

Hülya Demir, MD

Hacettepe University

Aysel Yüce, MD

Hacettepe University

Ferhun Balkancı, MD

Hacettepe University
Keywords:
Image-guided biopsy, Liver diseases, Pediatrics
Abstract
Objective: Transjugular liver biopsy is widely used in adult patients especially when percutaneous liver biopsy is contraindicated for various reasons. Our aim was to evaluate the safety and efficacy of transjugular liver biopsy in pediatric patients who had significant coagulopathy.
Materials and Methods: 19 children whose ages ranged from 2 months to 15 years and 5 months underwent procedure under general anesthesia or intravenous sedation. Despite platelet and fresh frozen plasma transfusions all patients were taken to the angiography suite with either increased international normalized ratio or thrombocytopenia, or both. Following the right hepatic vein cannulation, free and wedged hepatic venograms were routinely performed to evaluate the hepatic parenchyma and optimal biopsy position. The tissue samples obtained by using 18 or 19 Gauge semi-automatic core biopsy needles were sent for histopathological examination.
Results: The mean number of needle passes per procedure was 2.6 (range 1-5). Adequate biopsy samples for a definitive diagnosis were obtained in all patients at a single intervention session and the technical success rate was 100%. Neither major, nor minor complication was seen. The most common diagnosis was non-specific chronic fibrosis.
Conclusion: Despite the limited number of patients in our study; transjugular liver biopsy appears to be a safe and effective method in pediatric patients in whom percutaneous biopsy is contraindicated due to associated coagulopathies.
Downloads
Download data is not yet available.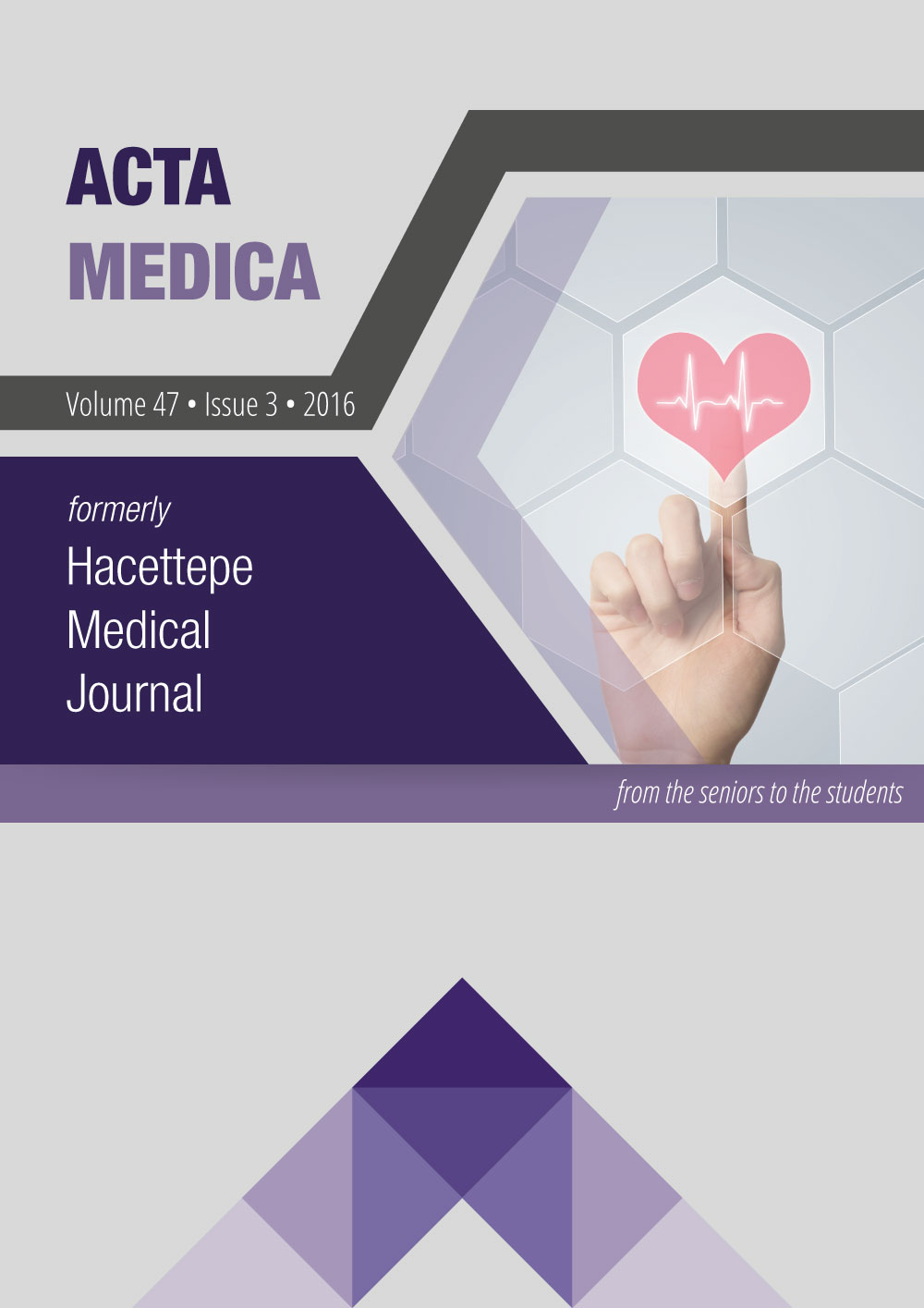 How to Cite
Böge, M., Öcal, O., Eldem, G., Peynircioğlu, B., Saltık-Temizel, İnci, Ergün, O., Orhan, D., Çil, B., Demir, H., Yüce, A., & Balkancı, F. (2016). Transjugular Liver Biopsy in Pediatric Patients with Uncorrectable Coagulopathies. Acta Medica, 47(3), 93-98. Retrieved from https://actamedica.org/index.php/actamedica/article/view/30
Copyright (c) 2016 Acta Medica
This work is licensed under a Creative Commons Attribution 4.0 International License.