Thrombosis and Bleeding in Philadelphia Negative Myeloproliferative Neoplasia: Incidences and Risk Factors
Mufide Okay

Umit Yavuz Malkan

Ertugrul Cagri Bolek

Nilgun Sayinalp

Yahya Buyukasik

Ibrahim Celalettin Haznedaroglu
Keywords:
Myeloproliferative Disorders, Risk Factors, Thrombosis
Abstract
Objectives: Thrombohemorrhagic events developing in the Philadelphia negative myeloproliferative neoplasms (MPN) may worsen the clinical course of the disease and increase the morbidity and mortality. The aim of this study is to assess critical risk factors of the hemostatic complications in MPN.
Methods: The patients who were diagnosed as MPN based on world health organization 2016 criteria are included into the study. The categorical and continuous data were compared with Chi-square and independent sample t-test. The statistical significance threshold was considered as p <0.05.
Results: 181 MPN patients were evaluated in this study. The number of the patients with PV, ET, and PMF were 89, 50 and 42 respectively. At the time of diagnosis, the median age was 54 years. There were 50 patients who had thrombosis at the time of diagnosis, and 22 patients have developed thrombosis during the follow-up. Venous thrombosis (VT) is more frequent than arterial thrombosis. The smoking habit was statistically higher in the patient with MPN who developed thrombosis (p=0.006). The most frequent hemorrhagic complication was gastrointestinal bleeding. Platelet levels of patients with complications during the course of MPH were found to be lower than those without complications (p <0.001).
Discussion: The hemostatic complication rates due to MPN were 39% thrombosis and 13% bleeding. While the cigarette usage was significantly higher in the thrombosis group, advanced age, male sex, MPN type, JAK-2 positivity were similar between the groups.
Conclusion: Further experimental and clinical studies should focus on the pathobiology and proper clinical management of the MPN patients with hemostatic complications.
Downloads
Download data is not yet available.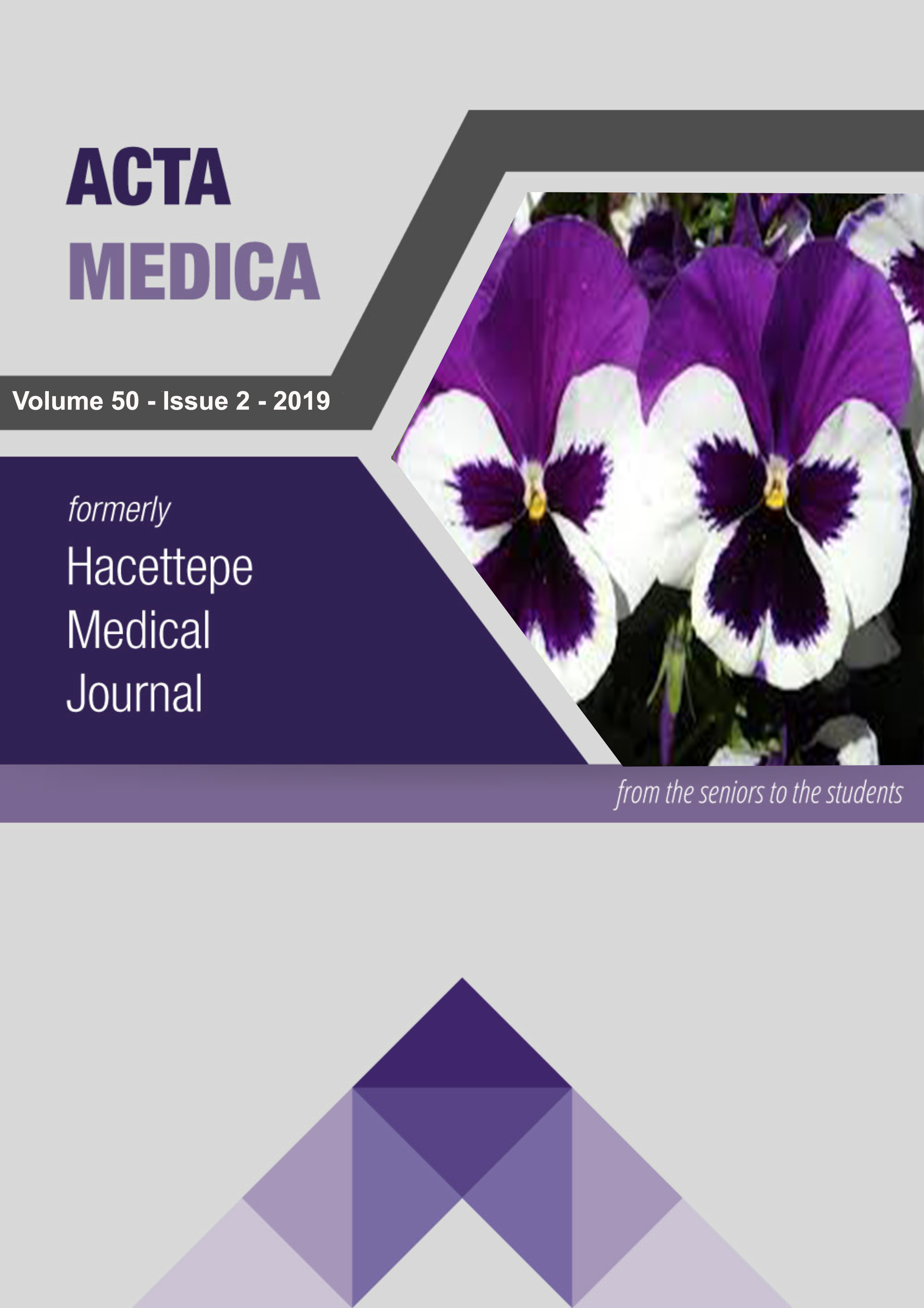 How to Cite
Okay, M., Malkan, U., Bolek, E., Sayinalp, N., Buyukasik, Y., & Haznedaroglu, I. (2019). Thrombosis and Bleeding in Philadelphia Negative Myeloproliferative Neoplasia: Incidences and Risk Factors. Acta Medica, 50(2), 1 - 7. https://doi.org/10.32552/2019.ActaMedica.344
Copyright (c) 2019 Acta Medica
This work is licensed under a Creative Commons Attribution 4.0 International License.