Role of Tumor Necrosis Factor alpha promoter polymorphisms in interferon related side effects in chronic hepatitis B patients under interferon alpha 2b treatment
Ahmet Çağkan İnkaya

Emel Türk Arıbaş

Bahar Kandemir

Hasan Acar

Mehmet Bitirgen
Keywords:
Hepatitis B, interferon, TNF alpha promoter polymorphism, side effects, patient reported outcome
Abstract
Objective(s). Interferon alpha therapy is associated with series of adverse effects leading premature discontinuation of treatment. Here we aimed to determine the effects of Tumor necrosis alpha promoter polymorphisms on interferon related side effects during interferon alpha 2b treatment in chronic hepatitis B patients
Material and Method(s). This observational study enrolled 50 chronic hepatitis B patients, who were treated with interferon alpha 2b 10 tiw plus lamivudine 100mg/day at Selçuk University Meram Medical Faculty Department of Infectious Diseases and Clinical Bacteriology between 2006-2007. Patients were followed-up with complete blood count, transaminases and amylase monthly at out patient clinics of our department. All patients were asked to fill a questionnaire to evaluate the interferon related side effects at every visit. Tumor necrosis factor alpha -238 and -308 polymorphisms were investigated with PCR-Restriction fragment length polymorphisms.
Result(s) and Conclusion  Arthralgia was present in 93.8% of patients. Exhaustion, loss of appetite, mount dryness and fever are the leading complaints of the patients. Median complaint scores were 9, 9.5, 11 and 5 at 4th, 12th, 24th and 48th week visits, respectively. Thrombocytopenia and leucopenia were detected in 8 (16%) and 5 (10%) patients, respectively. One-third of the patients reported depressive mood however, depression was diagnosed in 5 (10%) patients. TNF alpha promoter 238GG and 308GG allele was present in 42/50 and 43/50 patients, respectively. No association was found between TNF promoter allele and certain patient-reported side effect, complaint score, hematological and psychological adverse effects. TNF alpha promoter polymorphisms do not contribute to occurrence of IFN alpha treatment related side effects.
Downloads
Download data is not yet available.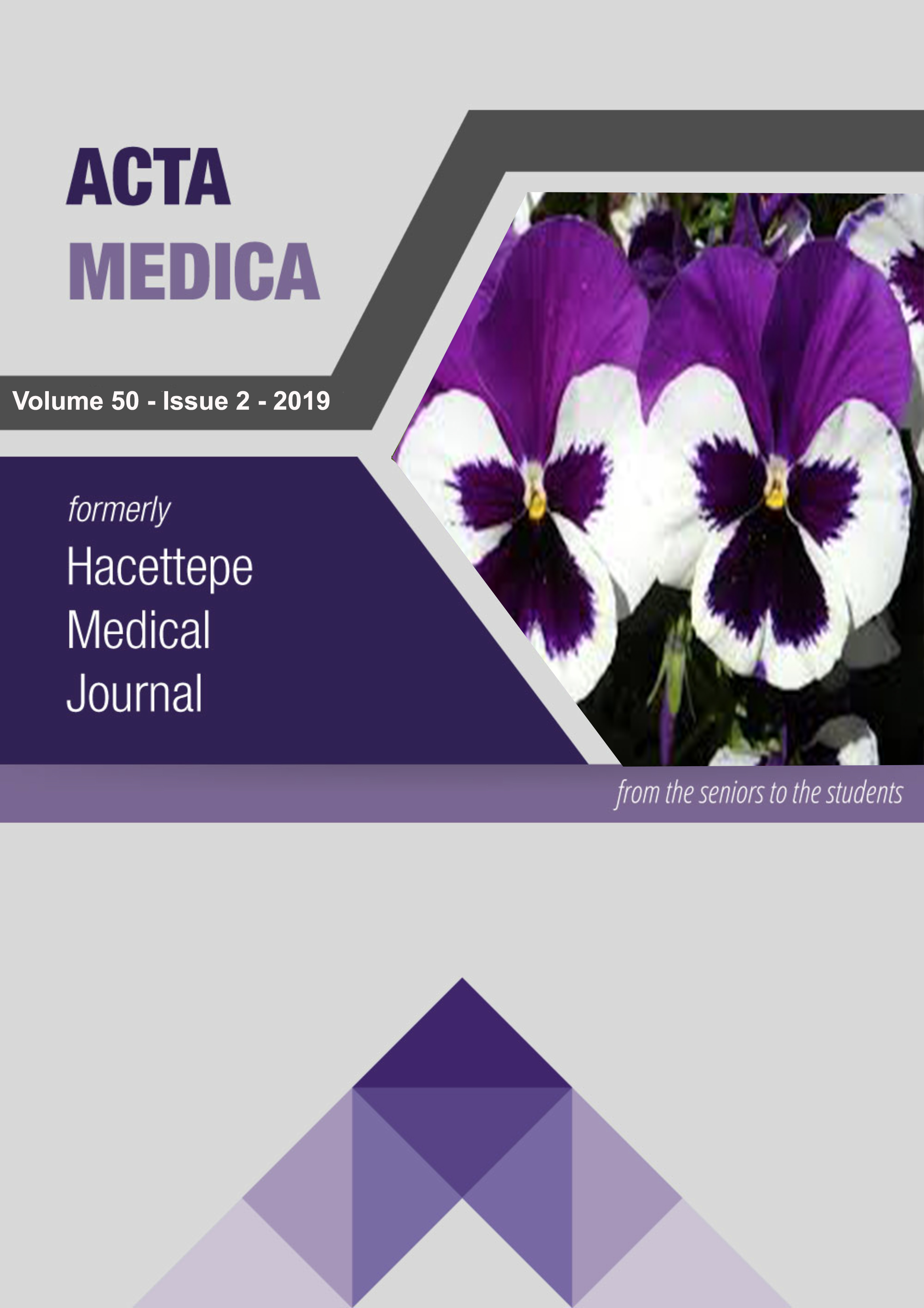 How to Cite
İnkaya, A., Türk Arıbaş, E., Kandemir, B., Acar, H., & Bitirgen, M. (2019). Role of Tumor Necrosis Factor alpha promoter polymorphisms in interferon related side effects in chronic hepatitis B patients under interferon alpha 2b treatment. Acta Medica, 50(2), 32 - 38. https://doi.org/10.32552/2019.ActaMedica.345
Copyright (c) 2019 Acta Medica
This work is licensed under a Creative Commons Attribution 4.0 International License.