Anesthesia Management in a Patient with Patau Syndrome who Underwent Bilateral Vitrectomy
Murat Izgi̇

Elif Kılıç Çakmak

Hazar Kökten

Sabina Umudova

M. Turgay Öcal
Keywords:
anesthesia management; Patau syndrome; re-curarization; sugammadex
Abstract
INTRODUCTION:
Patau syndrome was the first described by Patau et al. and associated with trisomy 13. The syndrome is characterized by microphthalmia, polydactyly, and cleft lip-palate. In this case report, we discuss the anesthesiology approach and management in a 2-year-old girl with Patau syndrome undergoing bilateral vitrectomy surgery.
CASE REPORT:
A 2-year-old girl weighing 12.5 kg was undergoing bilateral vitrectomy surgery. There was no additional pathology related to the cardiovascular, central nervous, and respiratory systems. Following anesthesia induction, the patient was intubated using a # 4.5 uncuffed endotracheal tube. At the end of the operation, 3 mg/kg sugammadex was given to the patient and she was transferred to the remission unit without any problems. During her follow-up in the unit, nurses called for help after her oxygen saturation level dropped to 90%. Mask ventilation support was supplied with a chin lift maneuver. As re-curarization was thought to be associated with the situation, an additional sugammadex dose was given to the patient. After 20 minutes of follow up, she was transferred to the pediatric ward in a steady state.
CONCLUSION:
The doses of anesthetic and analgesic drugs should be titrated carefully because intraoperative opioid and neuromuscular blocker use can lead to postoperative respiratory problems. Therefore, close follow-up of patients is essential in the postoperative period, as in the intraoperative period.
Downloads
Download data is not yet available.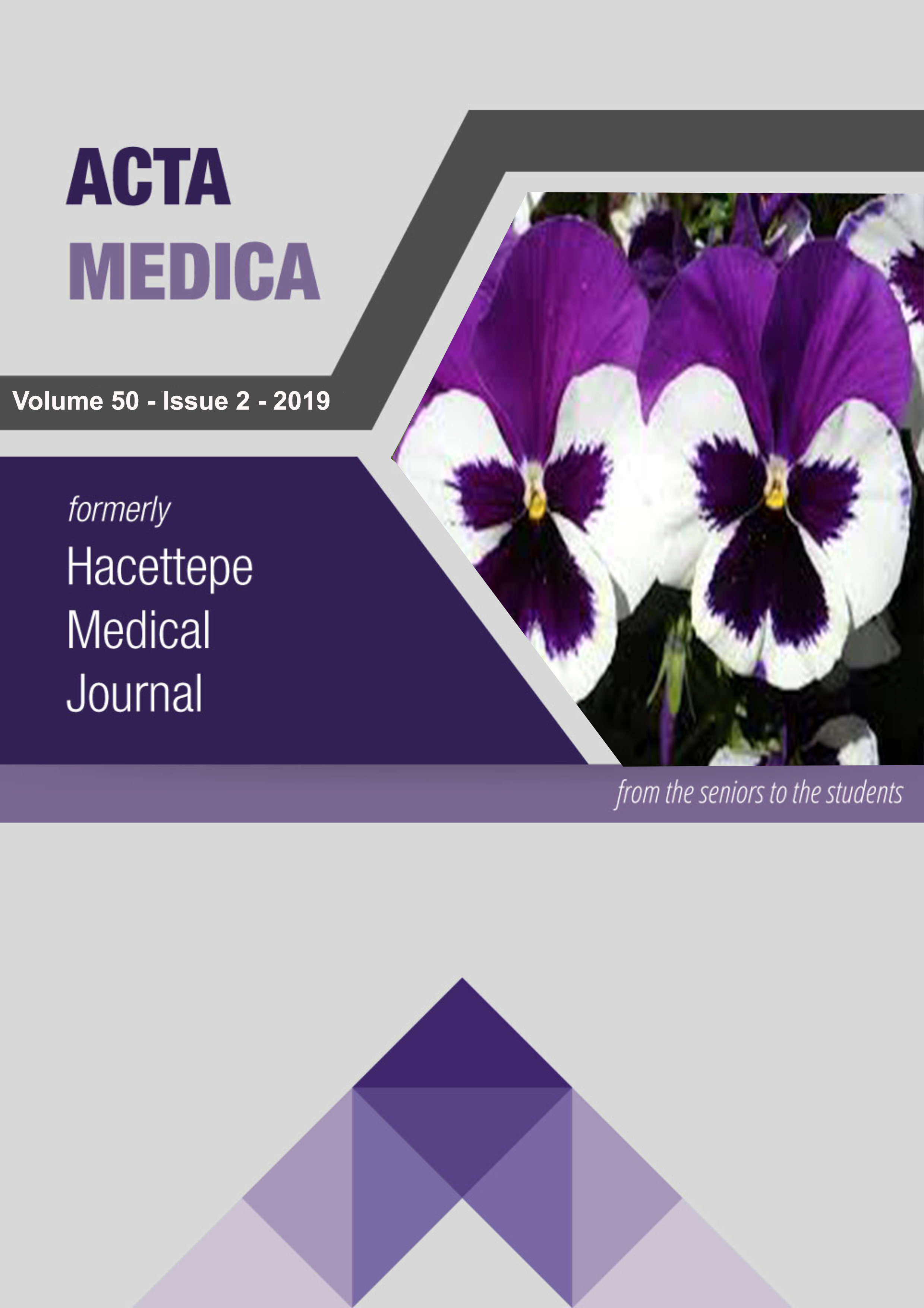 How to Cite
Izgi̇M., Çakmak, E., Kökten, H., Umudova, S., & Öcal, M. (2019). Anesthesia Management in a Patient with Patau Syndrome who Underwent Bilateral Vitrectomy. Acta Medica, 50(2), 53 -55. https://doi.org/10.32552/2019.ActaMedica.361
Copyright (c) 2019 Acta Medica
This work is licensed under a Creative Commons Attribution 4.0 International License.