The Assessment of Red Blood Cell Distribution Width, Platelet Parameters and Inflammatory Markers in Patients on Antıpsoriasis Therapy
Osman Murat Kalaycı

Duygu Gülseren

Tülin Akan
Keywords:
psoriasis, therapy, inflammation, comorbidity
Abstract
Aims: Psoriasis is an inflammatory skin disease with several comorbidities. We aimed to evaluate red blood cell distribution width (RDW), platelet parameters and inflammatory markers in patients on antipsoriasis therapies.
Methods: 94 psoriasis patients and 74 healthy controls were prospectively analyzed. Before and after 8 weeks of different therapies (calcipotriol+clobetasol propionate; narrow-band UVB; combined narrow-band UVB and acitretin; infliximab and adalimumab), red blood cell distribution width (RDW), platelet parameters, high sensitivity C reactive protein (hs-CRP), and erythrocyte sedimentation rate (ESR) levels were measured. Lipid profile and fasting blood glucose tests were also performed prior the treatment. Psoriasis severity and area index (PASI) and body mass index (BMI) were calculated for each patient.
Results: RDW, hs-CRP, triglyceride, total cholesterol levels and BMI were higher in patients than in controls (p<0.05, for all four). No significant differences were observed in RDW, platelet parameters, hs-CRP and ESR levels after all therapies (p>0.05, for all). RDW was not correlated with PASI (p>0.05).
Conclusion: Psoriasis patients should be screened for dyslipidemia and obesity. Antipsoriasis therapies do not have any effect on inflammatory markers. Further studies are needed to elucidate the use of RDW and platelet parameters as an inflammatory marker in psoriasis.
Downloads
Download data is not yet available.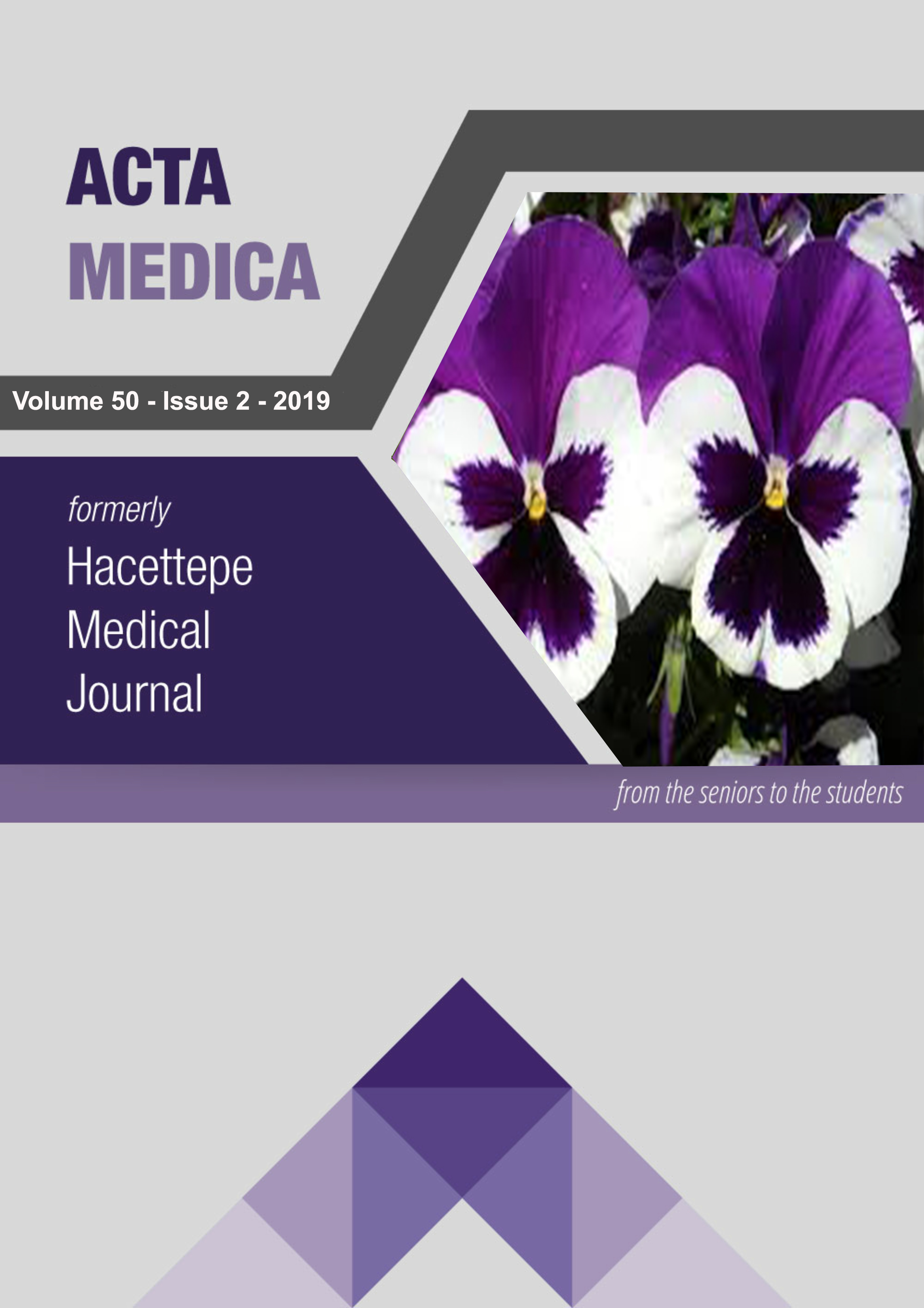 How to Cite
Kalaycı, O., Gülseren, D., & Akan, T. (2019). The Assessment of Red Blood Cell Distribution Width, Platelet Parameters and Inflammatory Markers in Patients on Antıpsoriasis Therapy. Acta Medica, 50(2), 39 -46. https://doi.org/10.32552/2019.ActaMedica.362
Copyright (c) 2019 Acta Medica
This work is licensed under a Creative Commons Attribution 4.0 International License.