Le Fort III Osteotomy and Distraction for Midface Hypoplasia Secondary to Radiotherapy-Clinical Report and Review of The Literature
Ersoy Konas

Gökhan Tunçbilek

Aycan Kayıkçıoğlu

Demet Kaya

İlken Kocareli

M. Emin Mavili
Keywords:
Le Fort III, Distraction osteogenesis, Radiotherapy, Facial hypoplasia
Abstract
A successful reconstruction of severe mid-facial hypoplasia secondary to chemo-radiotherapy with Le Fort III osteotomy and distraction osteogenesis with Rigid External Distraction device is reported. A 24 years old boy with mid-facial hypoplasia and class III malocclusion caused by chemo-radiotherapy of expanding giant cell granuloma of nasal, peri-orbital and cranial base is presented. However the distraction osteogenesis has some disadvantages originated from impairment on bone regeneration on irradiated bone, the distracted segments revealed favorable bone healing. This procedure resulted with good clinical results. In conclusion, The Le Fort III osteotomy might be conducted to the individual cases with mid-facial hypoplasia secondary to irradiation. Bony reconstruction of the radiation induced maxillofacial hypoplasia with distraction osteogenesis might be considered as first step treatment method for patients with good quality covering soft tissue in cranio-maxillofacial region.
Key words: Le Fort III, distraction osteogenesis, radiotherapy, facial hypoplasia
Downloads
Download data is not yet available.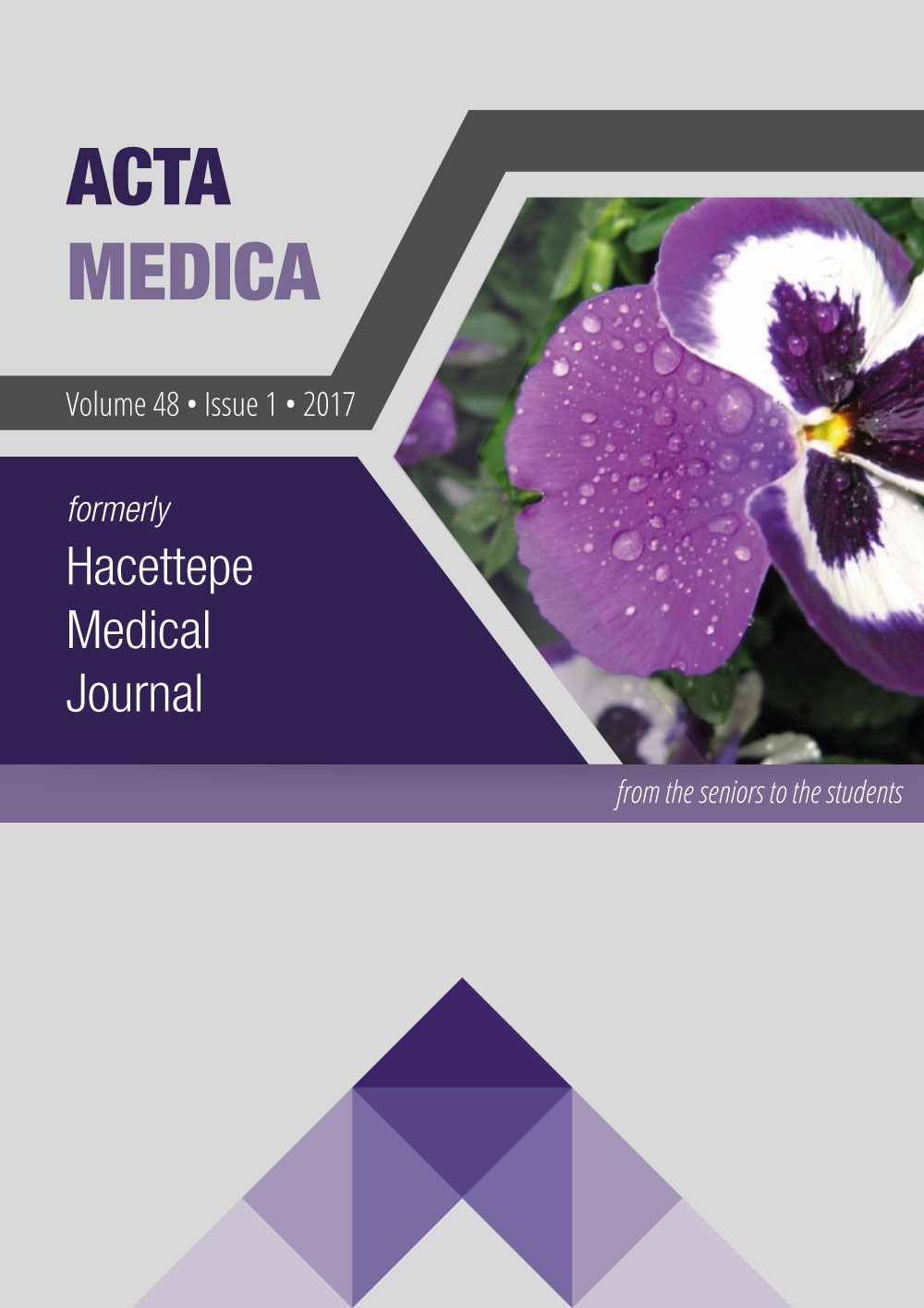 How to Cite
Konas, E., Tunçbilek, G., Kayıkçıoğlu, A., Kaya, D., Kocareli, İlken, & Mavili, M. E. (2017). Le Fort III Osteotomy and Distraction for Midface Hypoplasia Secondary to Radiotherapy-Clinical Report and Review of The Literature. Acta Medica, 48(1), 24-30. Retrieved from https://actamedica.org/index.php/actamedica/article/view/37
Copyright (c) 2017 Acta Medica
This work is licensed under a Creative Commons Attribution 4.0 International License.