Testicular Prosthesis Implantation in Children
Abstract
Objective: Testicular prostheses have been used to decrease the psychosocial adverse effects of testicular absence. This clinical study was designed to analyze the patients with testicular prostheses in surgical aspects, early and late postoperative period.
Materials and Methods: The medical records of patients with testicular prostheses over a 10-year period (2000-2010) were evaluated retrospectively in terms of patient characteristics, surgical techniques, early and late postoperative complications.
Results: Eleven patients with mean age of 16. 6 years (range 12-20 years) who had gonadectomy due to testicular atrophy, testicular torsion, mixed gonadal dysgenesis, testicular tumor and female pseudo-hermaphroditism underwent insertion of 18 testicular prostheses. Five of the prostheses were serum saline-filled and 6 of them were silicone gel-filled. Nine prostheses were placed by inguinal approach and 9 were placed by scrotal way. There was not any complication during surgeries. The two postoperative complications were wound infection and prosthesis dislodgement. None of the patients experienced systemic side effects secondary to silicone prostheses. Most of the patients with their implants stated contentment about appearance of scrota postoperatively.
Conclusions: Testicular prosthesis insertion increases quality of life by improving body image perception. Thus patients and their families should be informed about testicular prosthesis implantation which is a simple procedure with low morbidity.
Key words: Testicular prostheses, child, body image perception
Downloads
Download data is not yet available.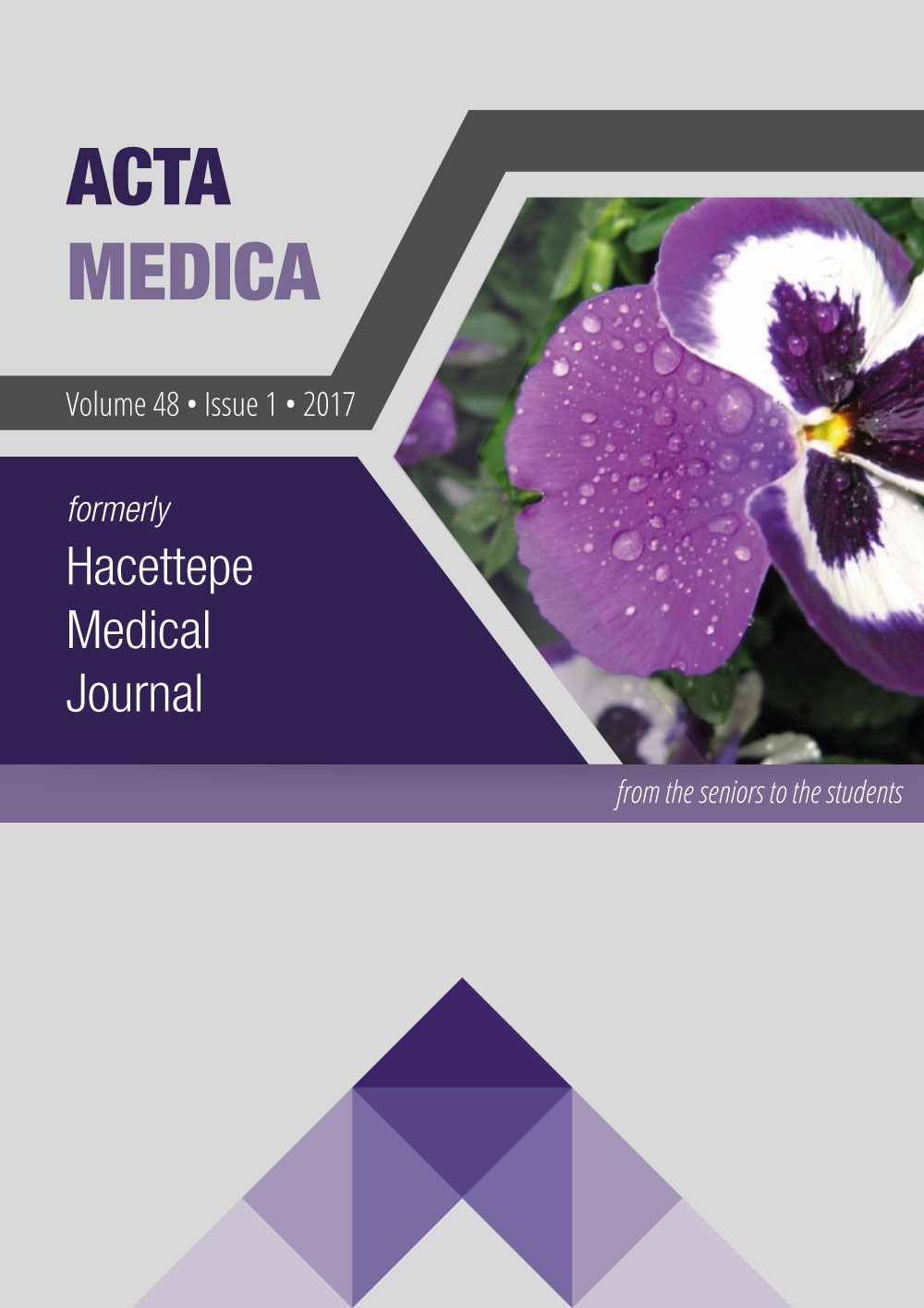 Downloads
How to Cite
Çelik, N., Ekinci, S., Karnak, İbrahim, Özden Çiftçi, A., Tanyel, F. C., & Şenocak, M. E. (2017). Testicular Prosthesis Implantation in Children. Acta Medica, 48(1), 8–13. Retrieved from https://actamedica.org/index.php/actamedica/article/view/42