The Importance of Occupational Medicine Outpatient Clinics; a Single Center Experience in Turkey
Abstract
Objective: The specialty of occupational medicine is newly developing in Turkey and the number of specialists and the specialty clinics are very few. The aim of this study is to present the first two-year data of an occupational medicine outpatient clinic. This clinic is unique as it is the first outpatient clinic in a secondary health care center in Turkey (except dedicated occupational disease hospitals), and the first residency-trained occupational medicine specialist in Turkey was running this clinic. The data will be compared with national numbers in order to show if these clinics make a difference in diagnosis and notification of occupational diseases.
Materials and Methods: The data is collected from the hospital database between 2017 August to 2019 August who applied to Occupational Diseases Clinic in the hospital. Only the patients who were referred by a physician or applied themselves with suspicion of an occupational disease are included to the study. The patients who applied for periodic examinations, fitness for work evaluations are not included.
Results: A total of 491 patients were included to the study. 444 of them did not have a prior diagnosis of occupational disease. Of these patients, 162 (36.4%) were diagnosed with an occupational disease. 42.6 % of these diagnoses were pneumoconiosis.
Conclusion: Occupational diseases are underdiagnosed and/or underreported in Turkey. A single center dedicated to occupational diseases made a substantial increase in the number of occupational diseases in two years. In conclusion, these clinics would help improving recognition of occupational diseases.
Downloads
Download data is not yet available.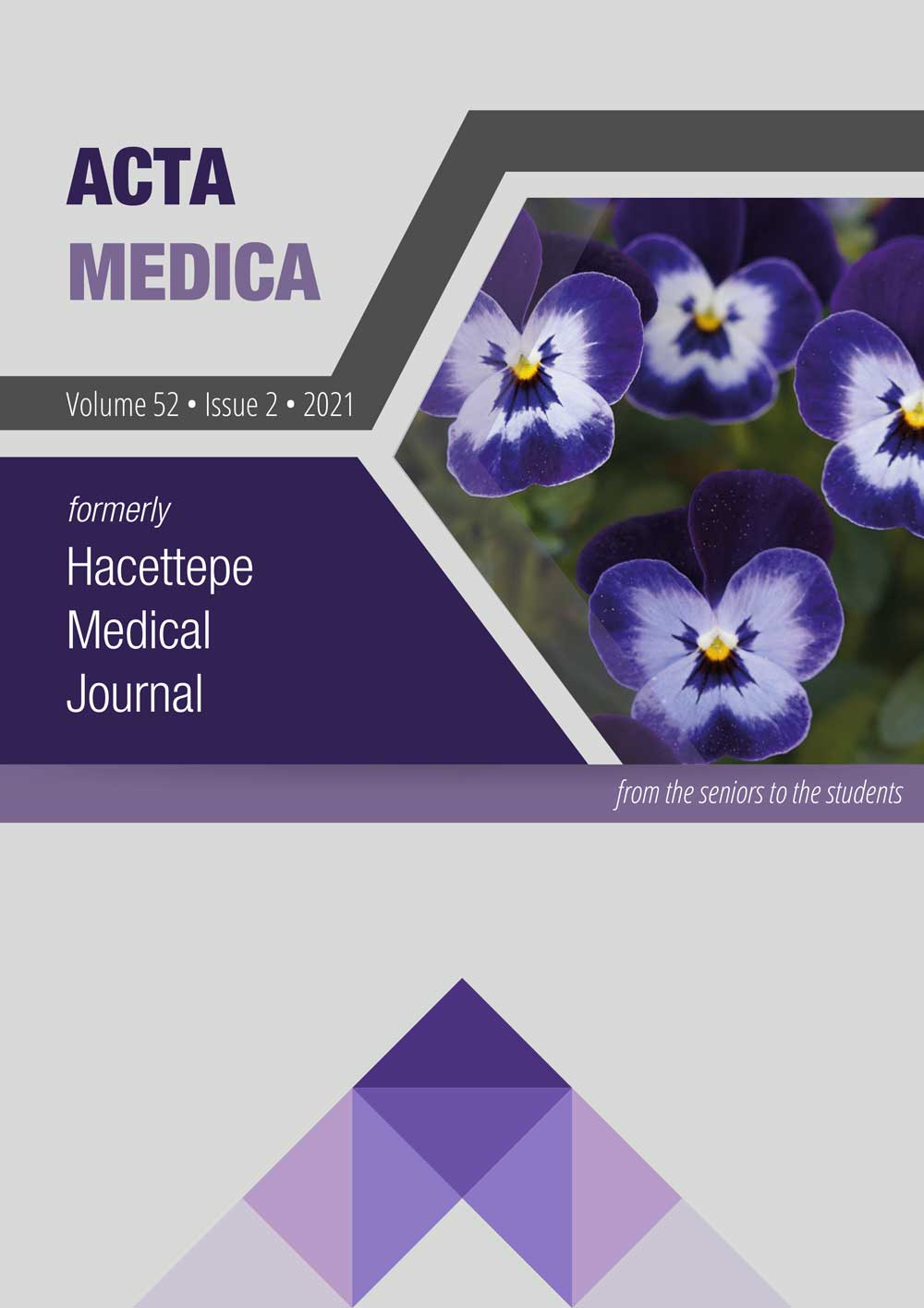 Downloads
How to Cite
Alagüney, M. E. (2021). The Importance of Occupational Medicine Outpatient Clinics; a Single Center Experience in Turkey. Acta Medica, 52(2), 109–113. https://doi.org/10.32552/2021.ActaMedica.494