Nutritional Treatment of Patients Operated on for Acute Mesenteric Ischemia
Keywords:
Mesenteric ischemia, short bowel syndrome, parenteral nutrition
Abstract
Objective: Acute mesenteric ischemia is a surgical emergency. During the course of treatment, most of the patients require nutritional treatment. However, achieving nutritional goals may not be always possible. This study aimed to investigate nutritional management of the patients who were operated on for acute mesenteric ischemia.
Materials and Methods: Patients who were diagnosed and hospitalized for acute mesenteric ischemia between 2015 and 2018 were retrospectively analyzed. Nutritional management of patients was studied in terms of hospital length of stay, mortality rate and achieving of nutritional goals.
Results: Thirty patient were included in the study and 18 patient received nutritional treatment. Median length of stay was 28.5 (range:9-220) days. Target nutrition goals were only achieved in 11 patients (61%). Overall mortality rate for nutritional treatment group was 50%. There was no significant difference between the patients whose treatment objectives were achieved or failed in terms of length of stay (p=0.375) or mortality [(p=0.630 (95% CI0,237-10,809)].
Conclusion: The management of nutritional treatment of acute mesenteric ischemia patients is challenging. Achieving the nutritional goals may not be possible in many patients.
Downloads
Download data is not yet available.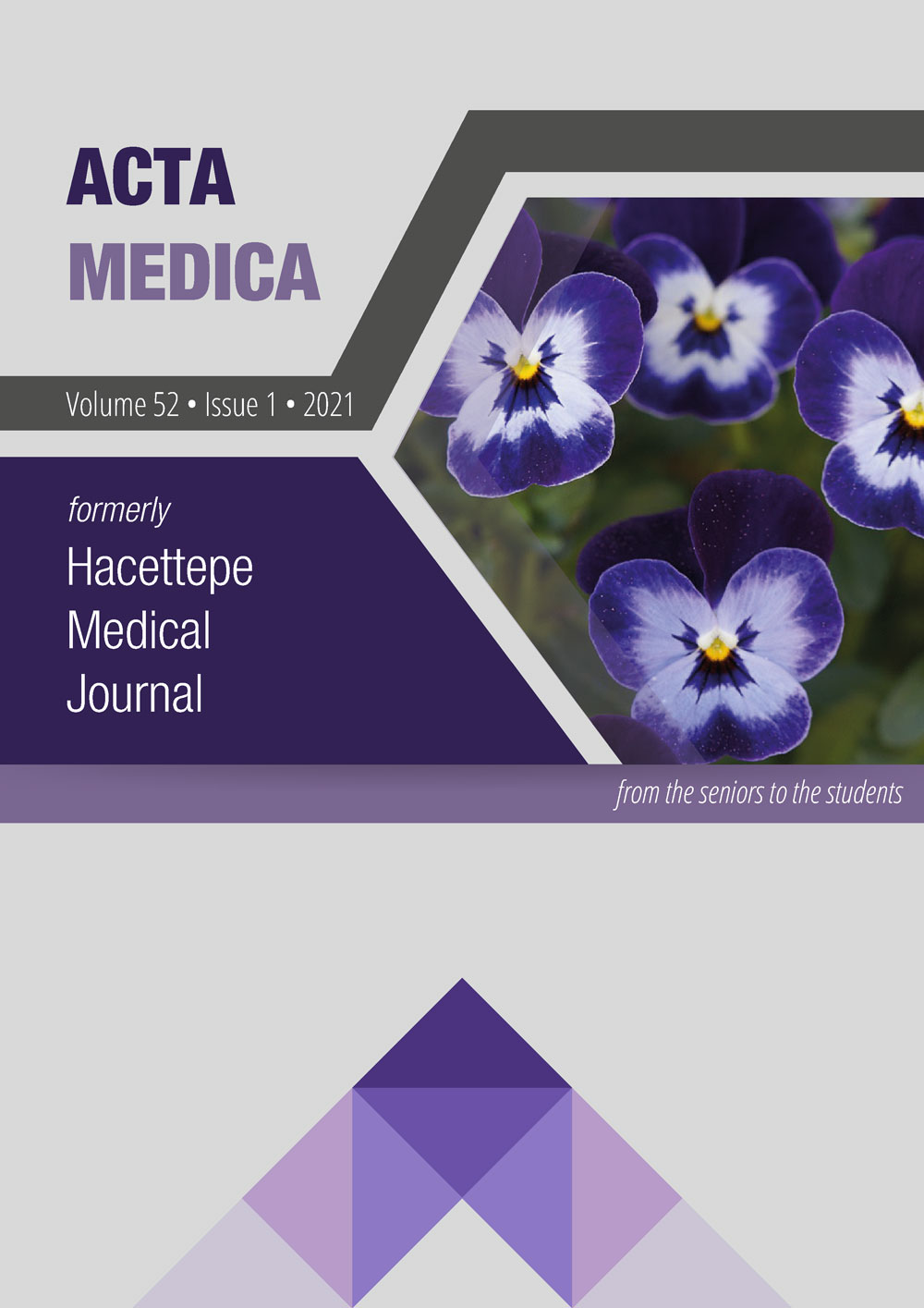 How to Cite
Erol, T., Ataç, Şermin, Akçay, K., Ölmez, N., Akkapulu, N., Doğrul, A., & Abbasoğlu, O. (2021). Nutritional Treatment of Patients Operated on for Acute Mesenteric Ischemia. Acta Medica, 52(1), 69-74. https://doi.org/10.32552/2021.ActaMedica.536
Copyright (c) 2021 Acta Medica
This work is licensed under a Creative Commons Attribution 4.0 International License.