Global Scientific Outputs of Palliative Care Publications: A Holistic Approach with Bibliometric Analysis
Abstract
Objective: This study aims to summarize the scientific outputs of the palliative care studies conducted between 1975 and 2019 through bibliometric analyses, identify the top effective journals, top-cited studies, the collaboration between countries, and trend topics.
Materials and Methods: We performed a bibliometric analysis on palliative care. "Palliative care", "terminal care", "end-of-life care" and "hospice care" terms were used as the keywords in the title section of articles in Web of Science database. Spearman correlation coefficient was performed for the correlation analysis between the number of publications produced by the countries and economic indicators.
Results: There were 22361 publications about palliative care. Of these publications, 10309 were articles. The top three countries that produced more than 100 articles were the USA, the United Kingdom, and Canada. The top three journals that had the highest number of publications were Journal of Palliative Medicine, Journal of Pain and Symptom Management, and Palliative Medicine. There was a positive, highly significant relationship between the number of publications and Gross domestic product (r = 0.709, p <0.001).
Conclusion: This study is believed to be a beneficial guide about the global outputs of palliative care for the clinicians and scientists and present new research ideas to the researchers.
Downloads
Download data is not yet available.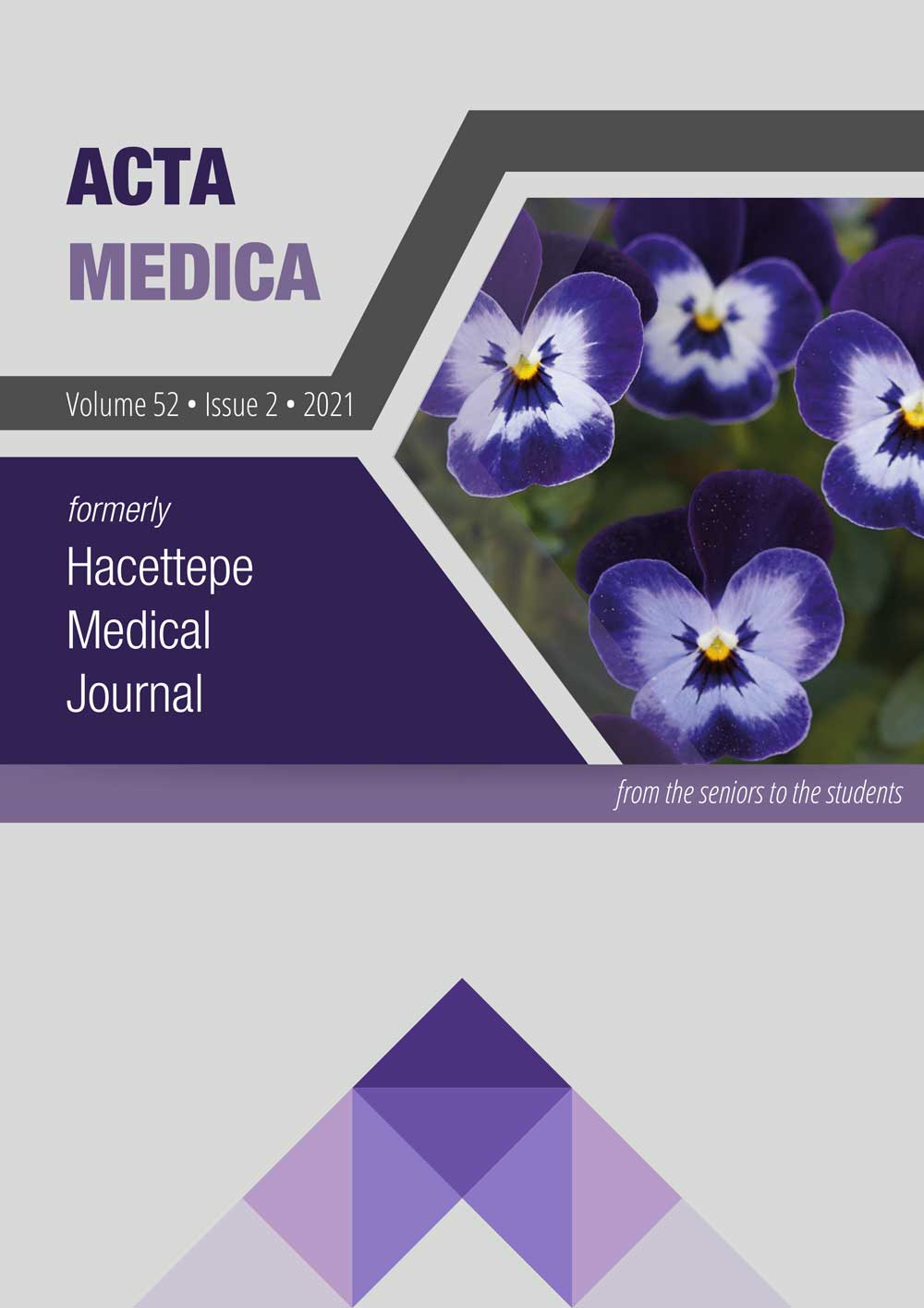 Downloads
How to Cite
Akdağlı Ekici, A., & Yağan, Özgür. (2021). Global Scientific Outputs of Palliative Care Publications: A Holistic Approach with Bibliometric Analysis. Acta Medica, 52(2), 126–135. https://doi.org/10.32552/2021.ActaMedica.542