Ophthalmic Manifestations of ANCA-Associated Vasculitis
Keywords:
Antineutrophil cytoplasmic antibody-associated vasculitis, conjunctivitis, episcleritis, uveitis, peripheral ulcerative keratitis, retinal vasculitis, scleritis
Abstract
Ocular manifestations in antineutrophil cytoplasmic antibody-associated vasculitis can be associated with the general or limited form of disease and can even occur in the absence of systemic disease. Ocular manifestations of associated vasculitis can be the first symptom of previously not manifested or undiagnosed systemic disease, allowing ophthalmologists to contribute to the diagnosis. Although its ocular findings are variable and nonspecific, the presence of necrotizing changes and peripheral corneal involvement accompanying scleral inflammation are important clues suggesting systemic vasculitis, especially associated vasculitis. The disease may affect all layers of the eye; scleritis and orbital involvement being the most common. Conjunctivitis, episcleritis, peripheral ulcerative keratitis, uveitis and retinal vasculitis are other ocular findings that may be observed during the disease course.
Ocular involvement is most commonly seen in granulomatosis with polyangiitis followed by eosinophilic granulomatosis with polyangiitis and microscopic polyangiitis. Due to the high morbidity and mortality of associated vasculitis, it is very important to recognize the ocular manifestations of vasculitis as a sign of the underlying systemic disease and an indicator for the disease activity. Treatment varies depending on the location and severity of the ocular involvement. Although localized medical and surgical treatments can help to manage associated ocular disease, systemic immunosuppressive medications are often required to control the underlying disease. With the increasing availability and use of biological agents, prognosis has improved in patients with severe ocular complications. Rituximab appears to be useful in inducing remission and controlling relapses in patients with ocular involvement of associated vasculitis, particularly in cyclophosphamide resistant cases. A multidisciplinary approach in the diagnosis, treatment and follow-up of patients with associated vasculitis is required in order to achieve successful results.
Downloads
Download data is not yet available.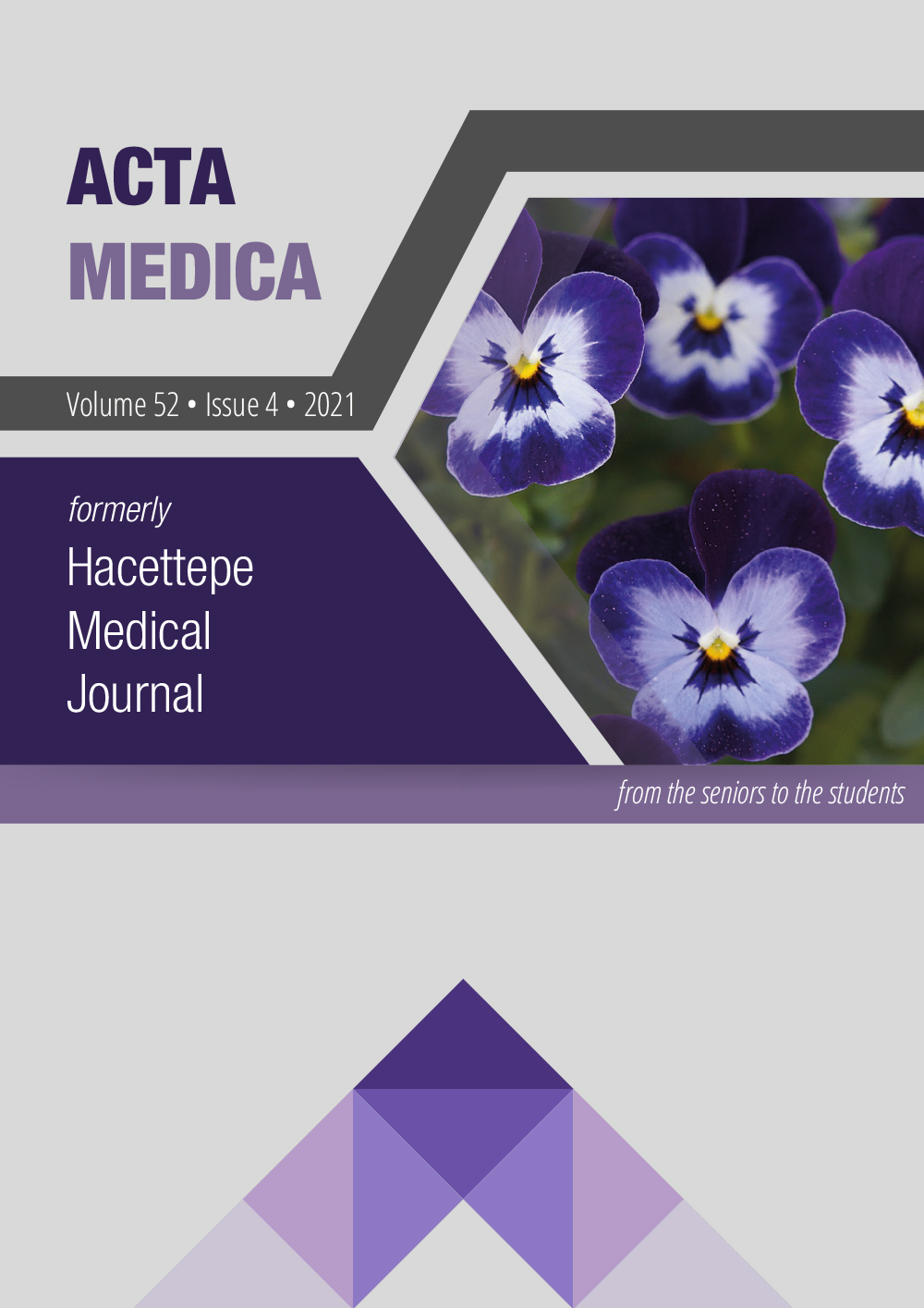 How to Cite
İnanç Tekin, M., & Çakar Özdal, M. (2021). Ophthalmic Manifestations of ANCA-Associated Vasculitis. Acta Medica, 52(4), 257-263. https://doi.org/10.32552/2021.ActaMedica.551
Copyright (c) 2021 Acta Medica
This work is licensed under a Creative Commons Attribution 4.0 International License.