In-Silico Analysis of The Correlation Between PD-L1 and Pro-Inflammatory Type Interleukins and The Distribution of Their Potential Primary Sources in KRAS-Mutated Non-Small Cell Lung Carcinoma
Nese Unver

Department of Stem Cell Sciences, Graduate School of Health Sciences, Center for Stem Cell Research and Development, Hacettepe University, Ankara, Turkey.

https://orcid.org/0000-0002-4925-7179
Keywords:
Lung cancer, programmed death-ligand 1, KRas, pro-inflammatory interleukins
Abstract
Objective: Non-Small Cell Lung Cancer has a high incidence and great clinical importance as the cancer subtype with the highest mortality. It is necessary to investigate cytokines associated with the Programmed death-ligand 1, one of the immunotherapeutic target molecules, in KRas mutant lung cancer cells.
Materials and Methods: In this study, the expression of Programmed death-ligand 1 as well as pro-inflammatory interleukins was evaluated in 44 lung cancer cell lines harboring KRas mutations and RNAseq expression data of lung adenocarcinoma patients and correlation analyses were performed. Macrophages and dendritic cells, the major immune cells associated with Interleukin-1, Interleukin-6, Interleukin-12 and Interleukin-23, were also evaluated.
Results: In KRas mutant lung cancer cells and lung adenocarcinoma tissues, expression of cytokines Interleukin-1A, Interleukin-6, Interleukin-12 and Interleukin-23 showed a positive correlation with Programmed death-ligand 1 expression (p≤0.05). The quantity of M1 macrophages and dendritic cells, both of which are cytokine-producing immune cells, is less in KRas mutant lung cancer tissues than non-mutants.
Conclusion: Detailed studies in clinical samples, especially in blood, primary, and metastatic tissues, will help to create and validate cytokine panels that can be used in therapeutic targeting of KRas mutant subtype lung cancer with high Programmed death-ligand 1 expression.
Downloads
Download data is not yet available.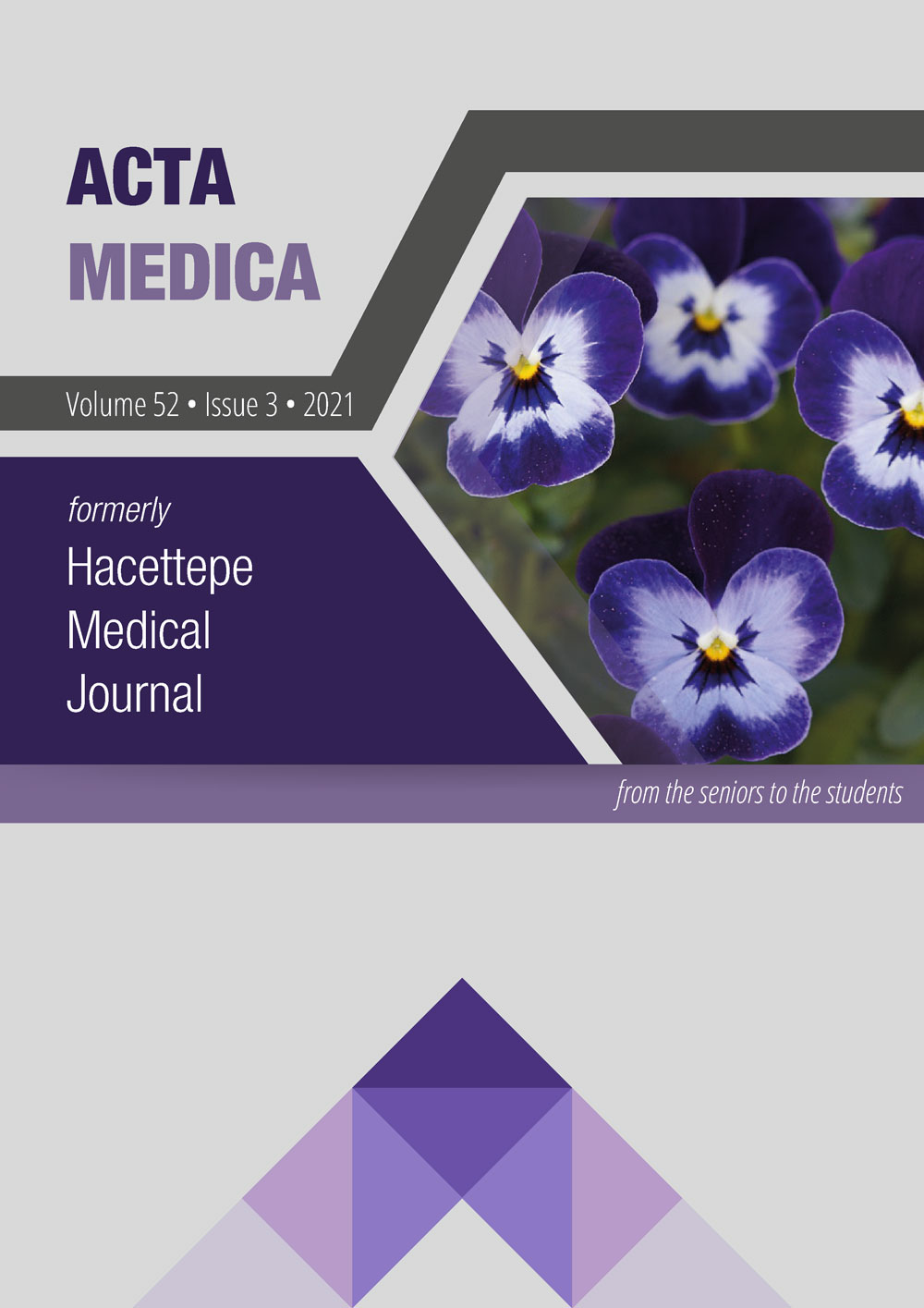 How to Cite
Unver, N. (2021). In-Silico Analysis of The Correlation Between PD-L1 and Pro-Inflammatory Type Interleukins and The Distribution of Their Potential Primary Sources in KRAS-Mutated Non-Small Cell Lung Carcinoma. Acta Medica, 52(3), 189-196. https://doi.org/10.32552/2021.ActaMedica.559
Copyright (c) 2021 Acta Medica
This work is licensed under a Creative Commons Attribution 4.0 International License.