Investigation of Burnout Levels of Anaesthesiologists and Technicians in Covid-19 Pandemic Period
Abstract
Objective: The ongoing Covid-19 pandemic further increased this stress of employees. This disease, which did not have a cure and a vaccine at the beginning, increased the anxiety of the employees and forced them to live separately due to the risk of infecting family members. This study aimed to investigate the burnout levels of doctors and technicians working in Yenimahalle Training and Research Hospital Anaesthesiology and Reanimation Clinic.
Materials and Methods: This study was conducted prospectively by using a questionnaire method in the Yenimahalle Training and Research Hospital. Maslach Burnout questionnaire applied to the participants. Quantitative data were expressed as %, the number of subjects as (n). The distribution of continuous variables was evaluated with the Kolmogorov-Smirnow test. Qualitative data were expressed in mean±SD (standard deviation). X2 test was used for comparison of categorical variables. Independent Student T-test was used for comparison of continuous variables. The relationship between burnout level and variables was determined by Pearson Correlation Test. The value of p<0.05 was considered statistically significant.
Results: A total of 52 volunteers participated in the study. The average emotional exhaustion score of the volunteers participating in the study was 31.13±4.6, the average depersonalization score was 15.06±3.3, and the mean personal achievement score was 23.60±3.7. There was no statistically significant relationship between any of the variables and the burnout level (p>0.05).
Conclusion: The high level of burnout in a clinic that is at the forefront of the fight against Covid-19, such as anesthesiology and reanimation, is important in terms of determining the situation.
Downloads
Download data is not yet available.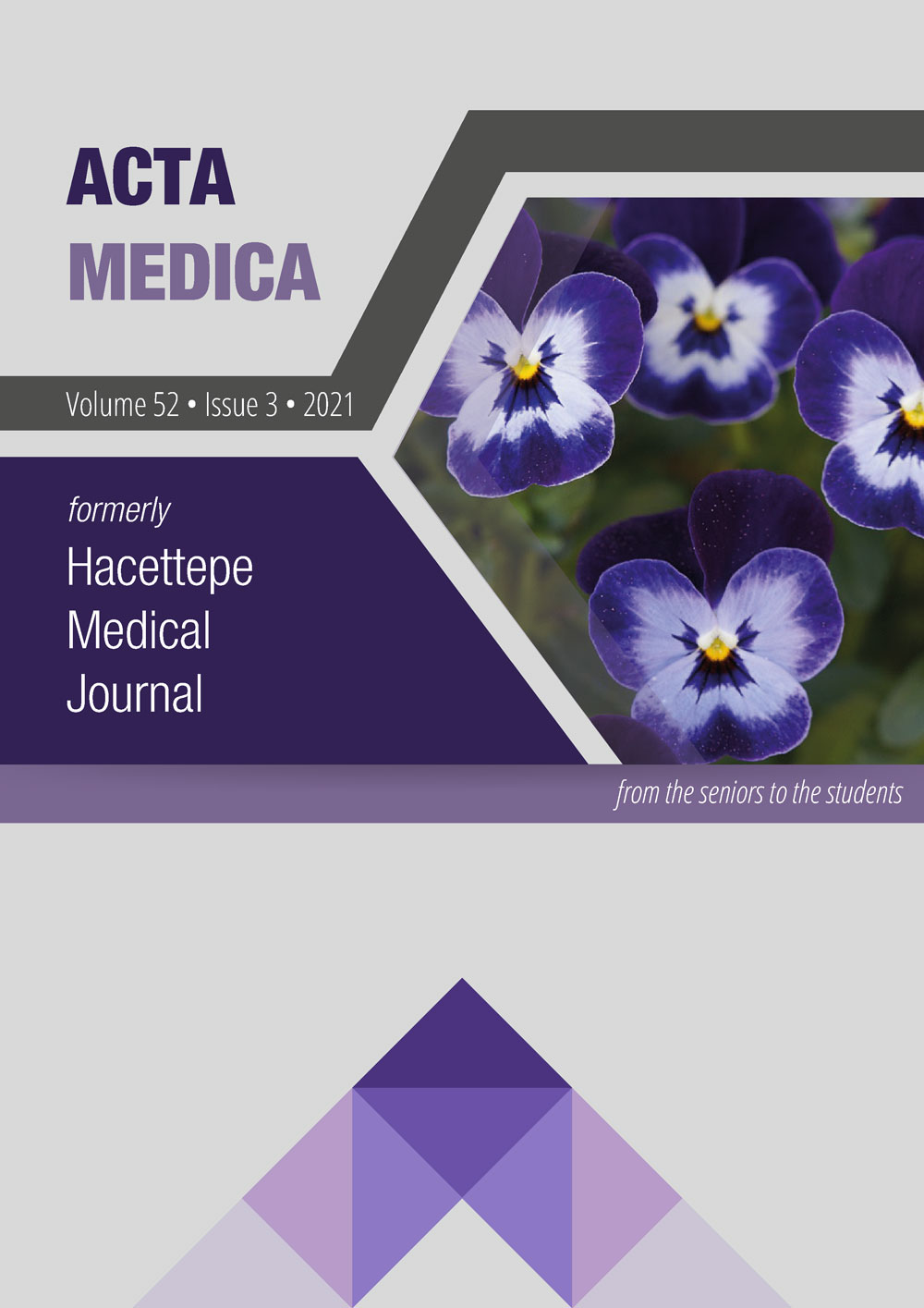 Downloads
How to Cite
Kavalci, G., & Ceran Kayipmaz, S. (2021). Investigation of Burnout Levels of Anaesthesiologists and Technicians in Covid-19 Pandemic Period. Acta Medica, 52(3), 208–212. https://doi.org/10.32552/2021.ActaMedica.578