Barriers Against Patient Safety
Hümeyra ZENGİN

İlknur TEKİN

Mine Durusu TANRIÖVER
Abstract
Objectives: Catheter associated urinary tract infections (CAUTIs) are the leading class of hospital acquired infections. We aimed to report the background findings of a quality improvement project that evaluated the perceptions of the healthcare personnel about the usage of urinary catheters and the barriers against the appropriate use of them.   
Material and Methods: This is a retrospective analysis of a cross-sectional study, in which a patient safety evaluation tool was used to gather information as a part of a quality improvement project. Doctors and nurses caring for adult patients were asked to fill in a questionnaire. 
Results: 258 nurses and 48 doctors responded. 81% of the nurses and 52% of the doctors told that clinical nurses acted to remove the catheter when it is no more required. 60.5% of nurses and 54.2% of doctors said that the major barrier against the removal of the urinary catheter was the unwillingness of the patient and the family. The second perceived barrier was the placement of the urinary catheter in the emergency room even though it's not required. 
Conclusion: The major barrier against the removal of a urinary catheter was the resistance from the patient and the families as the number one perceived barrier by the doctors and the nurses. Prevention of CAUTIs require a deep understanding of the real-life factors in the healthcare setting, training on evidence based patient safety approaches and a multifaceted improvement plan that will stimulate the effective communication between the nurse, the doctor and the patient and his/her accompanies.
Keywords: Urinary tract infections, health literacy, infection control, patient safety
Downloads
Download data is not yet available.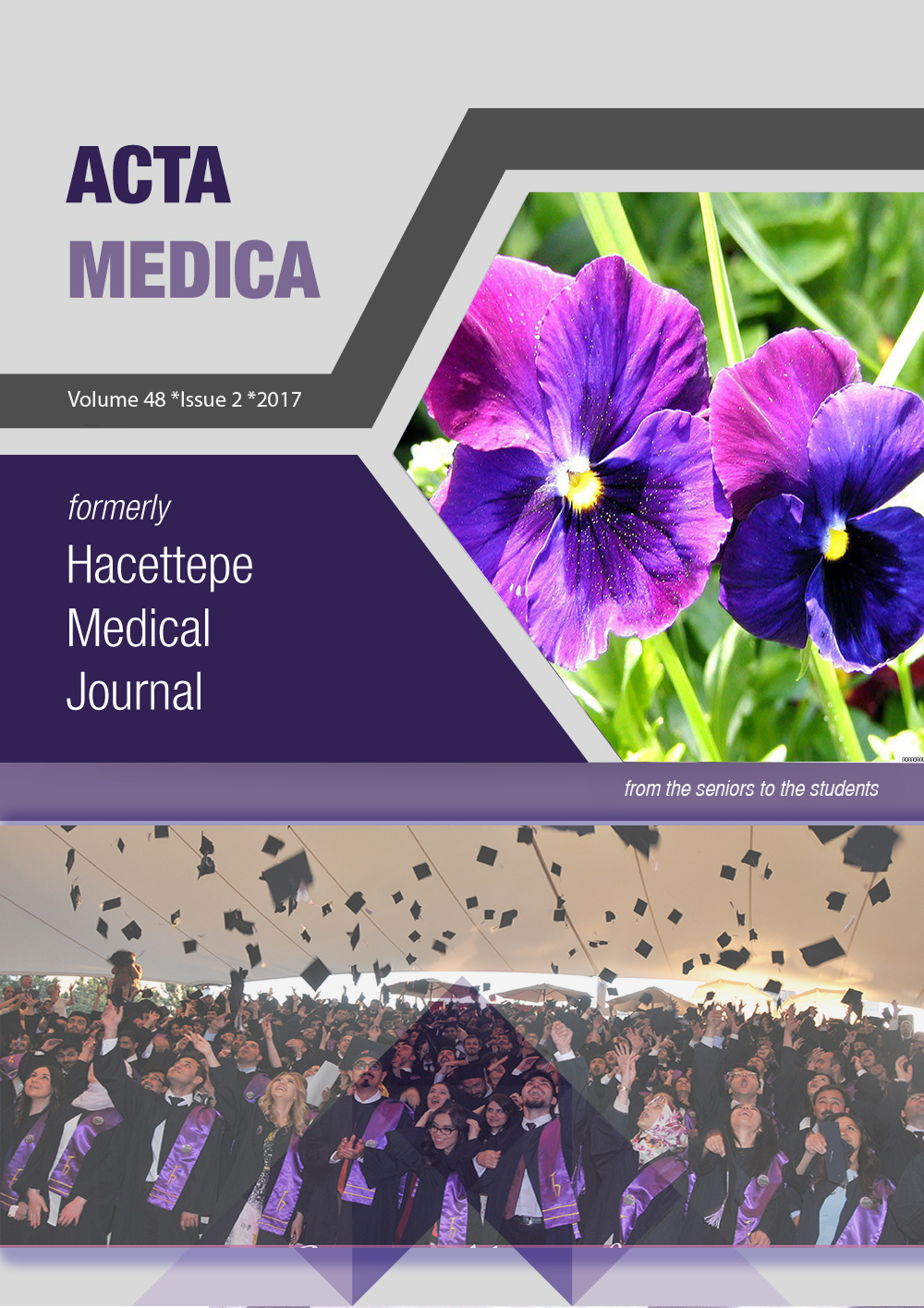 How to Cite
ZENGİN, Hümeyra; TEKİN, İlknur; TANRIÖVER, Mine Durusu. Unexpected Barriers Against Patient Safety: The Case For The Indwelling Urinary Catheter.
Acta Medica
, [S.l.], v. 48, n. 2, p. 12-17, june 2017. ISSN 2147-9488. Available at: <
https://actamedica.org/index.php/actamedica/article/view/58
>. Date accessed: 25 may 2018.
This work is licensed under a Creative Commons Attribution 4.0 International License.