Laparoscopic Treatment of Hydatid Liver and Pancreas Disease: Some Technical Aspects and Importance
Keywords:
Cyst hydatid, pancreatic cyst hydatid, laparoscopic treatment of hydatid cysts
Abstract
Objective: Hydatid cyst disease is a widespread zoonotic disease infecting humans as an intermediate host. Since the first description of this pathology, many modalities have been introduced into modern treatment protocols. Minimally invasive surgical treatment is well-described and widely used, but has many points where rationalization and modification can be applied. In this case series, we describe small differences in surgical technique and the corresponding treatment results.
Materials and Methods: Out of 44 patients, 16 were included in this study. Patients were retrospectively evaluated in two groups in accordance with the preferred cyst aspiration technique, i.e. via a standard laparoscopic aspirator or a large diameter venous catheter (the control and study groups, respectively). Demographic, clinical and surgical data like duration of surgery, hospital stay and complication rates were evaluated in both groups.
Results: Equal numbers of males and females participated, with a median age of 40 years. Most patients had a type III hydatid cyst (n=11, 68.75%). Surgery duration and hospital stay were significantly shorter in the study group, without a significant difference in terms of complication rates.
Conclusion: Laparoscopic procedures quickly became plausible for selected hydatid cysts located in liver. Success of such procedures shows to be depending on the success and duration of the laparoscopic intervention. The latter, according to our calculations, seems to be inversely proportional to the diameter of the aspirator tip and its piping.
Downloads
Download data is not yet available.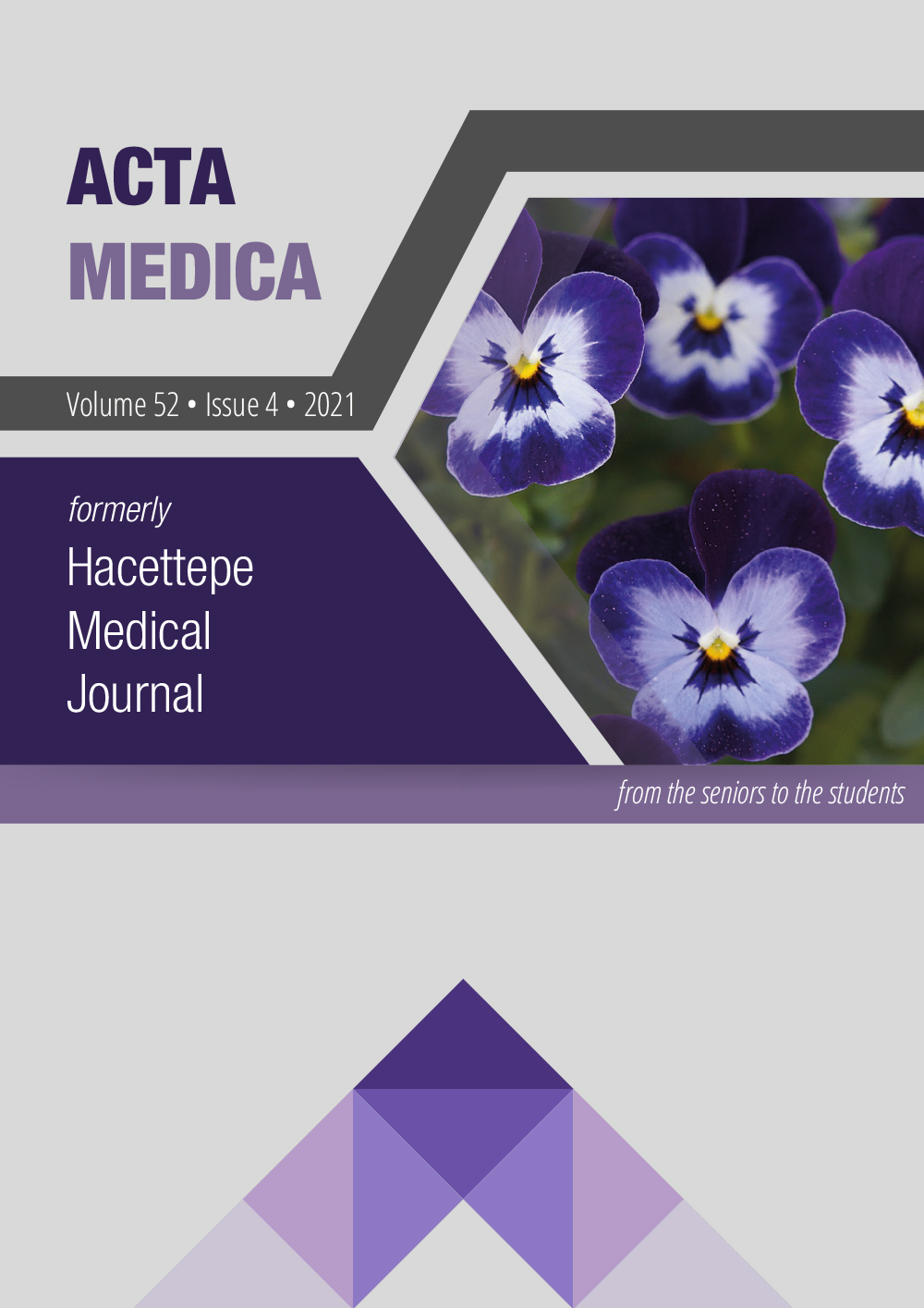 How to Cite
Zarbaliyev, E., Sevmis, M., Sarsenov, D., Hacisalihoglu, P., & Caglikulekci, M. (2021). Laparoscopic Treatment of Hydatid Liver and Pancreas Disease: Some Technical Aspects and Importance. Acta Medica, 52(4), 283-288. https://doi.org/10.32552/2021.ActaMedica.581
Copyright (c) 2021 Acta Medica
This work is licensed under a Creative Commons Attribution 4.0 International License.