The Results of Trabeculectomy with Antimetabolites in Elderly Patients: A Retrospective Study
Abstract
Objective: To examine the effectiveness and results of primary trabeculectomy with 5-fluorouracil (group 1) or mitomycin-C (group 2) in elderly patients.
Materials and Methods: This was a retrospective study including 67 eyes with primary open-angle glaucoma that underwent primary trabeculectomy with group 1 or group 2. Patients who were followed up for less than 1 year or were under 55 years of age were excluded from the study. Surgical success was evaluated according to a decrease in cup/disk ratio and reduction of intraocular pressure without any topical medication.
Results: The mean ages of participants were 65.7 years (range 59–88) and 65.9 years (range 59–74) in groups 1 and 2, respectively. The mean preoperative and postoperative intraocular pressure values were 31.3 ± 5.7 mmHg (range 17–46) and 14.8 ± 0.4 mmHg (range 10–21) in group 1 (p < 0.001) and 31.5 ± 7.4 mmHg (range 18–52) and 14.8 ± 2.9 mmHg (range 10–21) in group 2 (p < 0.001).
Conclusion: The use of 5-fluorouracil or mitomycin-C during primary trabeculectomy is associated with high postoperative success rates. There were no significant differences between 5-fluorouracil and mitomycin-C in terms of intraocular pressure reduction.
Downloads
Download data is not yet available.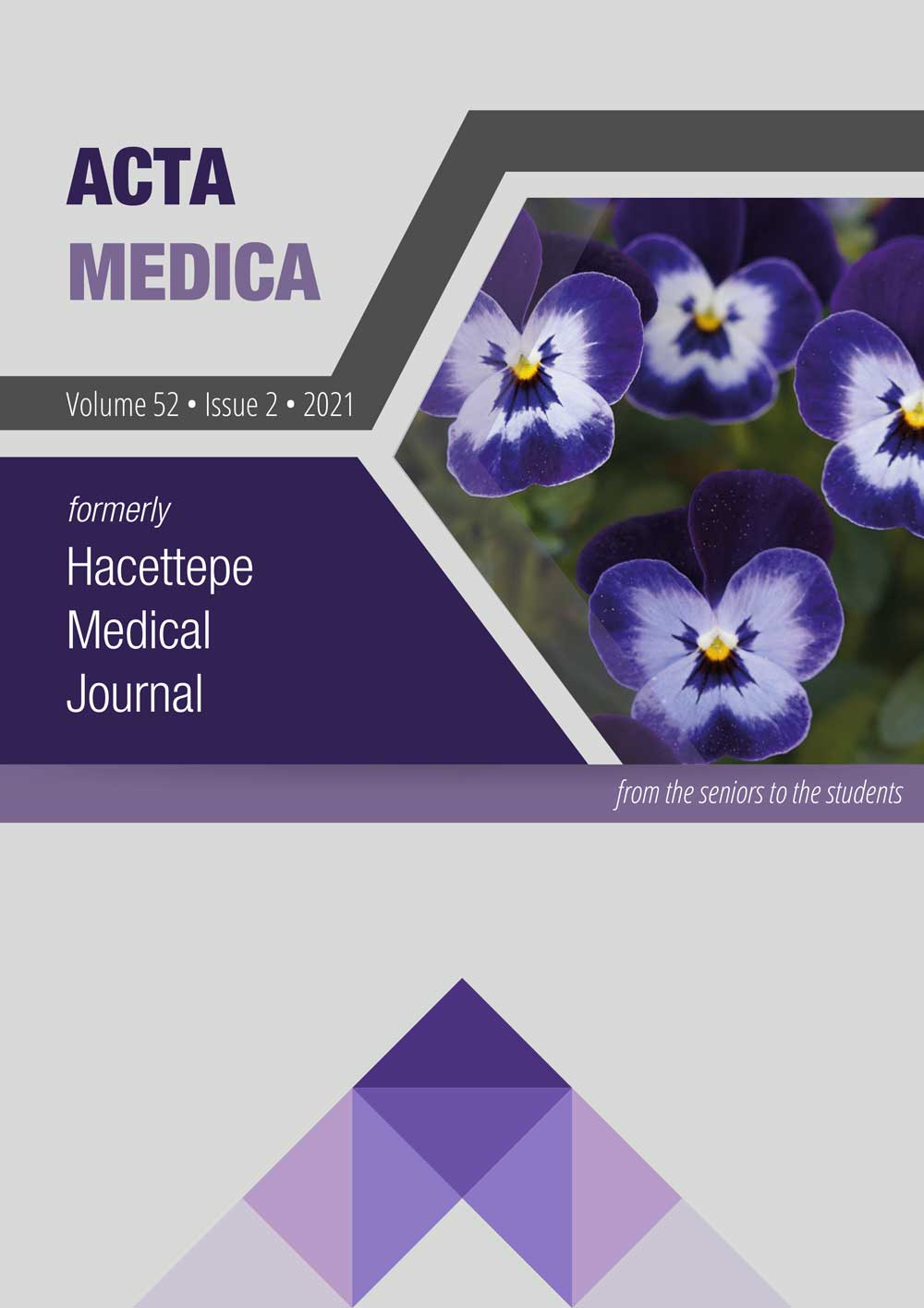 Downloads
How to Cite
Dikmetaş, Özlem, Lotfisadigh, S., Kaşıkçı, M., Çankaya, A. B., & Kocabeyoğlu, S. (2021). The Results of Trabeculectomy with Antimetabolites in Elderly Patients: A Retrospective Study. Acta Medica, 52(2), 162–166. https://doi.org/10.32552/2021.ActaMedica.582