Anesthetic Management with Dexmedetomidine During the Awake Craniotomy Surgery: A Case Report
Abstract
Objective: Awake craniotomy is a procedure of choice when the area to be resected is close to the eloquent regions of the cerebral cortex. In this case report, the anesthetic technique in the awake craniotomy case presented.
Case Presentation: A 62 years old female was scheduled for awake craniotomy procedure. Anatomically, the tumor involved the motor tracts of the right hand. Following the intravenous access and monitorization of the patient, 4.5 mg midazolam and 50 mcg of fentanyl used for sedation of the patient and dexmedetomidine was used for maintenance. We used Bispectral Electroencephalogram Index in order to measure the deepness of sedation during the surgery. Desaturation and hypercapnia on the arterial blood gas analysis seen following the addition of 3 mg of midazolam to deeper the sedation after hemostasis. The dose of dexmedetomidine increased and flumazenil administered to reverse the midazolam.
Discussion: Dexmedetomidine belongs to alpha-2 adrenergic agonist group, which acts through its sedative effects at the locus coeruleus. Different from GABA, alpha-2 adrenoreceptors produce sedation without the entire spectrum of stupor letting patients stay somnolent and easily awakened with verbal stimuli becoming compatible to be tested. In conclusion, dexmedetomidine is one of the possible choices of medication for awake craniotomy as it maintains the patient's convenience, reduces analgesic needs, and level of deliberateness without any confusion and agitation.
Downloads
Download data is not yet available.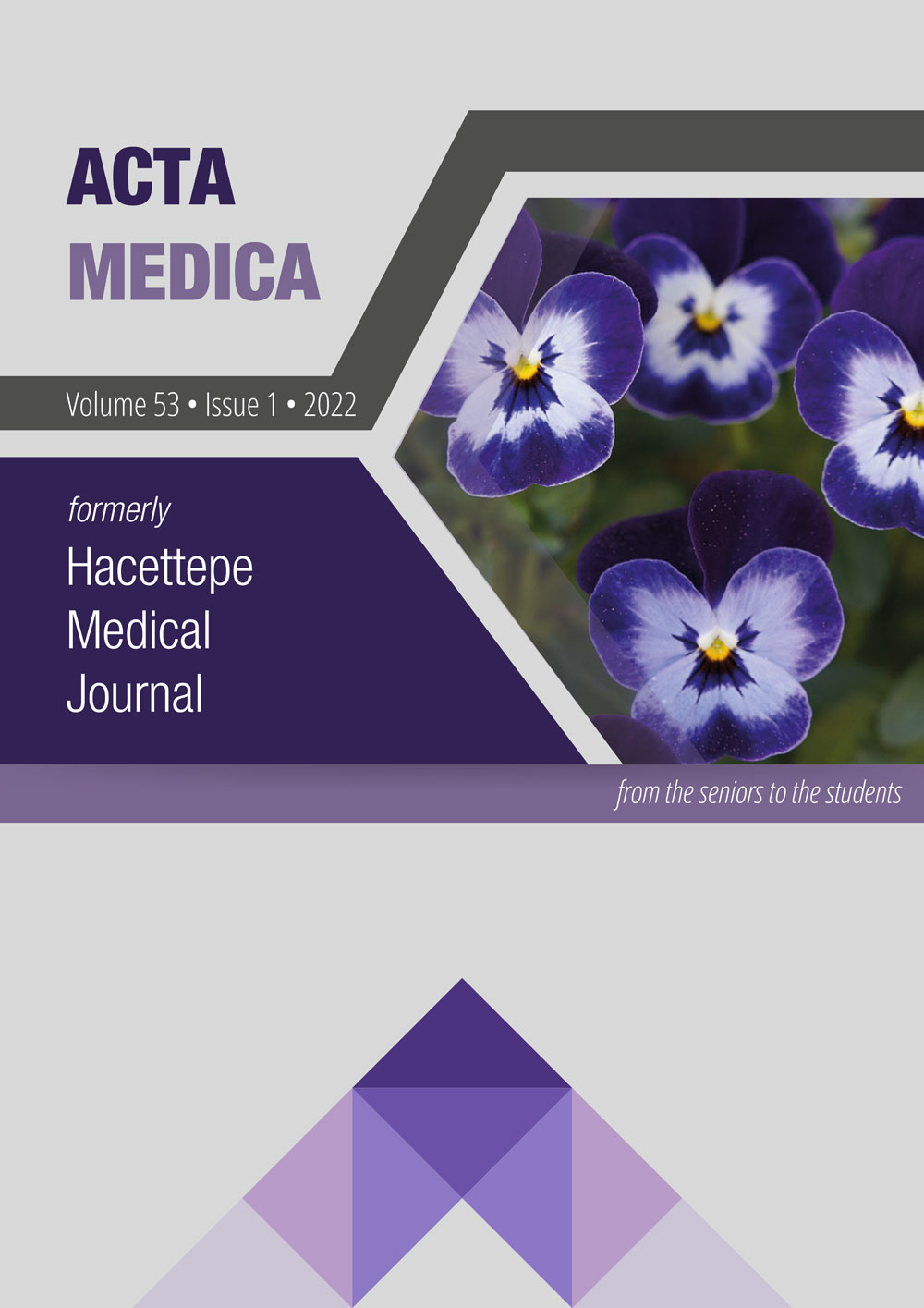 Downloads
How to Cite
Uzun, Şennur, İzgi, M., & Rasulova, T. (2022). Anesthetic Management with Dexmedetomidine During the Awake Craniotomy Surgery: A Case Report. Acta Medica, 53(1), 95–97. https://doi.org/10.32552/2022.ActaMedica.592