A Case Presentation of A Rhinolith and Ectopic Teeth
Cemal Alper Kemaloğlu, MD

Plastic surgery specialist at the Department of Plastic, Reconstructive and Aesthetic Surgery, Erciyes University

Esabil Yüksel, MD

Plastic surgery specialist at the Department of Plastic, Reconstructive and Aesthetic Surgery, Private Dünyam Hospital
Keywords:
Rhinolith, ectopic teeth, nose
Abstract
Rhinoliths develop from ignored nasal foreign bodies that increase in size by time. Early diagnosis is essential to prevent foul-smelling breath and an inability to breathe properly. Teeth are defined as ectopic when they erupt in regions other than their natural positions. We present the case of an 18-year-old girl who complained of difficulty in breathing through the right nostril, foul-smelling breath and frequent headaches that had persisted for the last 10 years. Clinical examination and radiological findings revealed a rhinolith in the right meatus nasi inferior, septal deviation and ectopic teeth in the right maxillary sinus. Under general anesthesia, the rhinolith was removed and the septum deviation was corrected. At the patient's request nothing was done about the ectopic teeth. Herein we present our case with a rhinolith and ectopic teeth.
Downloads
Download data is not yet available.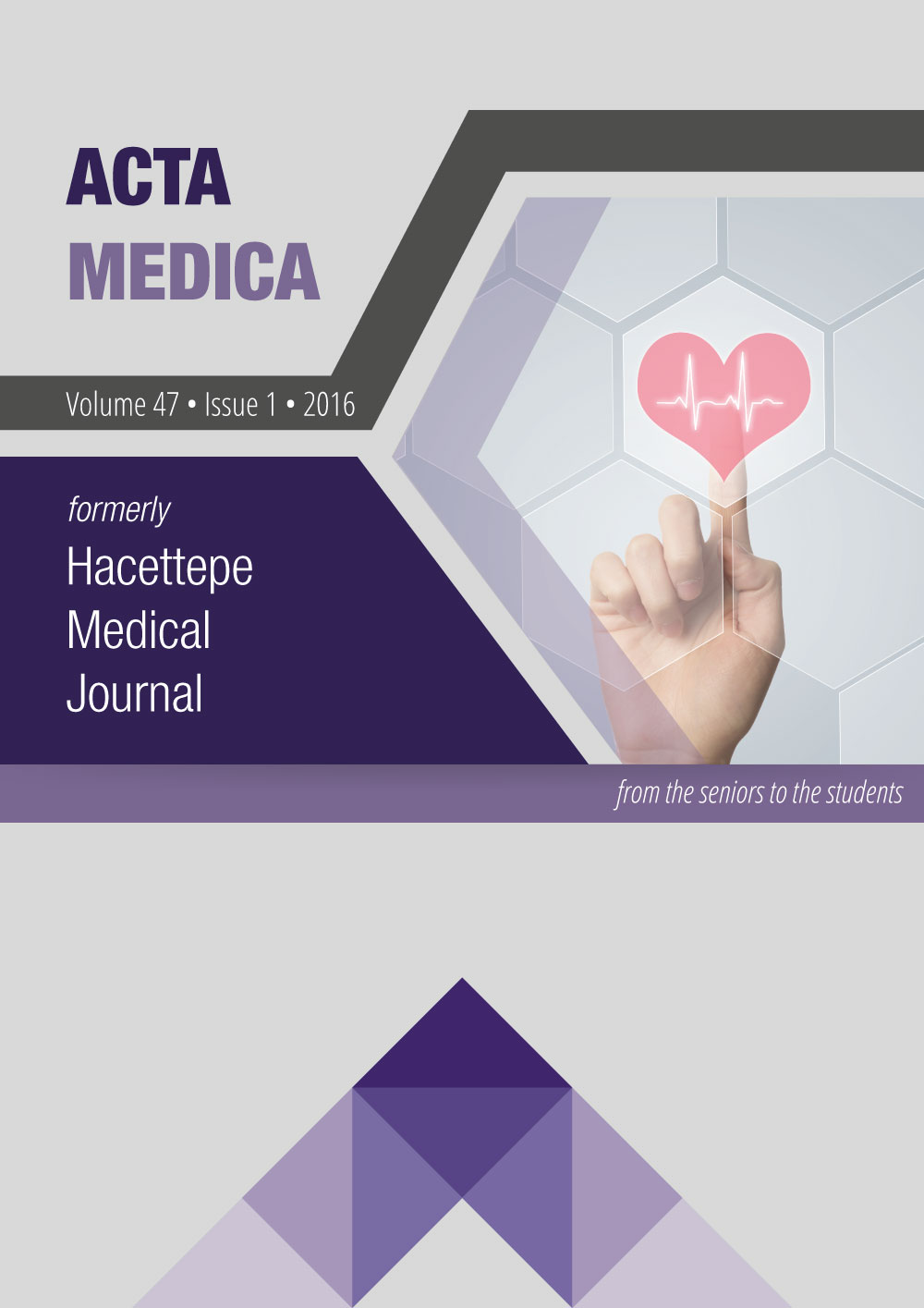 How to Cite
Kemaloğlu, C., & Yüksel, E. (2015). A Case Presentation of A Rhinolith and Ectopic Teeth. Acta Medica, 47(1), 30-33. Retrieved from https://actamedica.org/index.php/actamedica/article/view/6
Copyright (c) 2015 Acta Medica
This work is licensed under a Creative Commons Attribution 4.0 International License.