Publication Status of Urology Theses in Turkey
Abstract
Objective: Production of a thesis during residency requires a great deal of dedication and effort. It is an honor to share the results of this effort with everyone when the thesis is published. In this study, we aimed to investigate the factors affecting the publication of a thesis in the field of urology.
Methods: Theses completed between 2014 and 2018 were searched in the Institution of Higher Education Thesis Center. Keywords, title, and authors on the thesis were searched in the PubMed and Google Scholar databases. Journal tags were categorized according to whether they are indexed in Medline or not. Publication status was analyzed with the subject of the thesis, the year of thesis was completed, hospital where urology residents graduated, and the current workplace of the urologists.
Results: Three hundred and fifty-three theses were analyzed in this study. The number of theses that were published in index journals and non-index journals was 65 (18.4) and 15 (4.2%), respectively. The median citation for published theses was 2 (0-21). The subject of the thesis, time passed after the thesis, and the current workplace of urologist was found to be statistically significant in the publication status of the theses (p<0.001, p= 0.02, p<0.001, respectively).
Conclusion: Most of the theses produced by urologists were not published. Published theses received few citations. Theses produced from animal studies and a long period passed over the thesis increase the rate of publication. Urologists whose theses have been published mostly work in tertiary care hospitals.
Downloads
Download data is not yet available.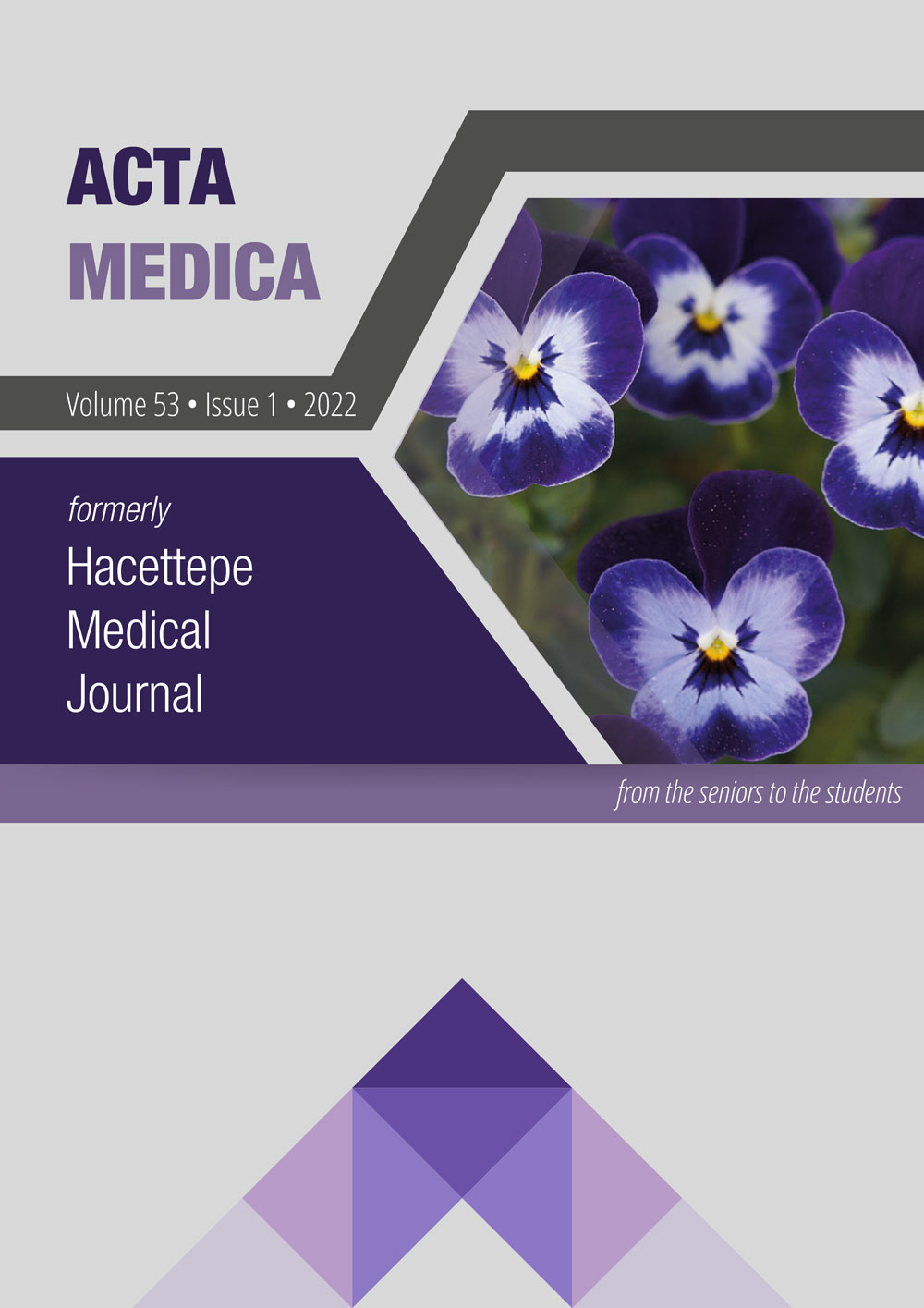 Downloads
How to Cite
Söğütdelen, E., & Küçükyangöz, M. (2022). Publication Status of Urology Theses in Turkey. Acta Medica, 53(1), 24–29. https://doi.org/10.32552/2022.ActaMedica.640