Evaluating of Synthetic Cathinones in Human Urine Samples
Mukaddes GÜRLER

Pınar TAŞKIN

Ebru Ö. DOĞAN

Şahin KARKIN

Aykut LALE
Keywords:
Synthetic cathinones, urine, LC-MS/MS
Abstract
Objectives: Cathinone is the principal active constituent of the Khat plant (Catha edulis), and has similar stimulant properties to natural amphetamine. Substituted cathinones are derivatives of cathinone; some of them have medical uses as well, but some are strong psychoactive drugs and commonly sold in "bath salts". Their use may have very serious public health and safety consequences. We aimed to develope an easy and validated method for detecting synthetic cathinones in clinical and forensic toxicology cases.
Materials and methods: We used LC-MS/MS and certified standard solutions to create the method.  We studied the linearity, LOD, LOQ, accuracy, imprecision, repeatability, reproducibility, recovery and carry-over as validation parameters and positive electrospray ionization in the MRM mode was used. The samples were obtained from emergency services. 
Results and Conclusion: All validation parameters studied were found in acceptable analytical ranges. Alpha-PVP was the only cathinone detected in two samples. We developed an easy method suitable for analyzing synthetic cathinones and detected alpha-PVP in human urine for the first time in our country. The need for sensitivity in clinical and forensic toxicology determinations, LC-MS/MS is preferable for the determination of synthetic cathinones in toxicology cases.
Key words: Synthetic cathinones, urine, LC-MS/MS
Downloads
Download data is not yet available.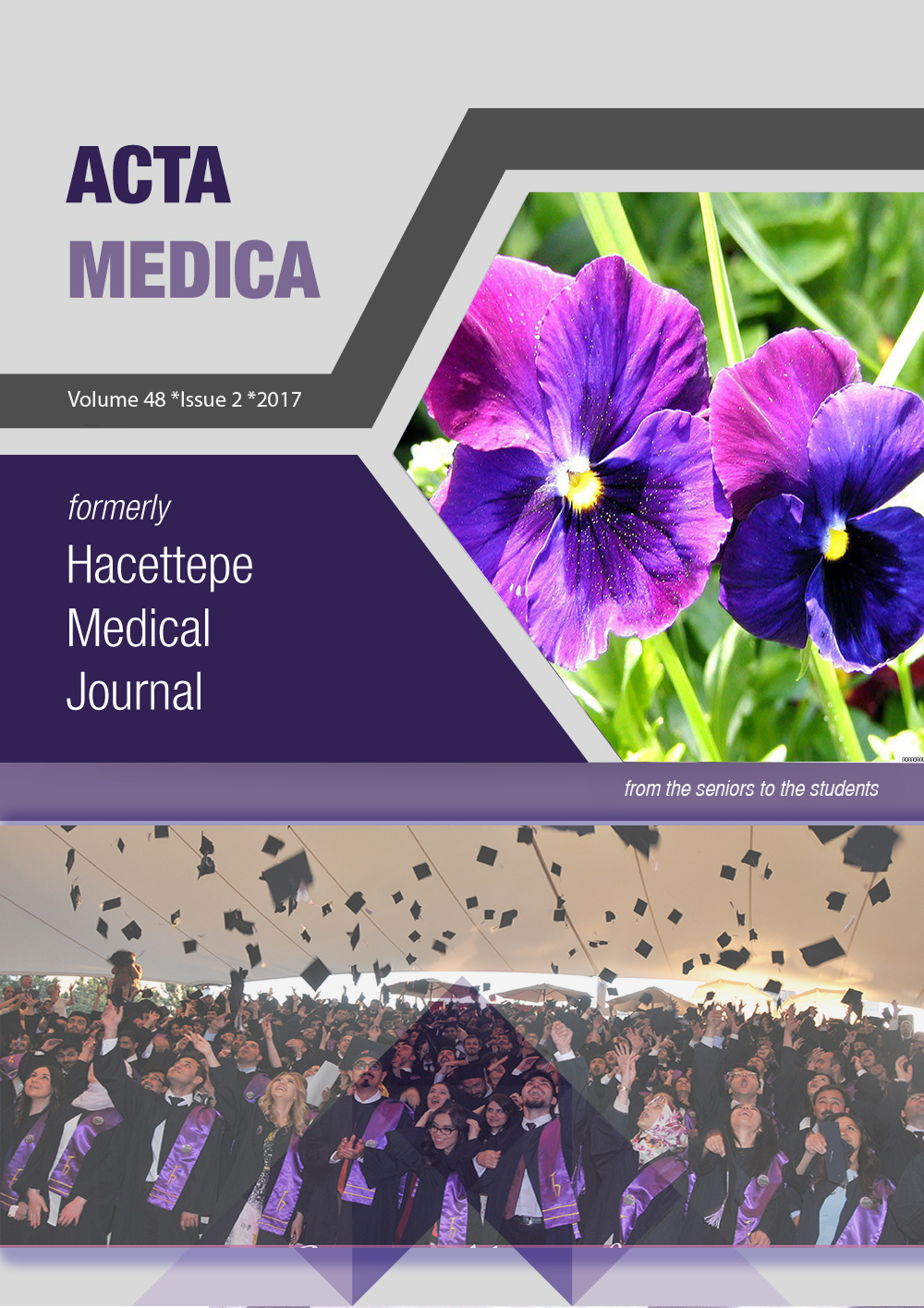 How to Cite
GÜRLER, M., TAŞKIN, P., DOĞAN, E., KARKIN, Şahin, & LALE, A. (2017). Evaluating of Synthetic Cathinones in Human Urine Samples. Acta Medica, 48(2), 5-11. Retrieved from https://actamedica.org/index.php/actamedica/article/view/65
Copyright (c) 2017 Acta Medica
This work is licensed under a Creative Commons Attribution 4.0 International License.