A Case of Crimean-Congo Haemorrhagic Fever (CCHF) Mimicking the COVID-19 Disease
Keywords:
Crimean Congo Haemorrhagic Fever, zoonotic disease, endemic region, pandemic, COVID-19
Abstract
A 74-year-old female from a rural district in Central Anatolia, Turkey, was admitted with persisting fever, malaise, cough, and vomiting. There is no abnormal finding on physical examination. There was no petechiae, purpura, ecchymosis, or bleeding in organ systems at any time. Laboratory findings showed increased D-dimer level and acute inflammation biomarkers such as C-reactive protein, ferritin, and thrombocytopenia with prolonged prothrombin time. Since the patient applied with clinic features indicating a viral infection and on a pandemic period, firstly, we focused on coronavirus disease 2019 (COVID-19 )disease. However, the probability was reduced with negative chest imaging and severe acute respiratory syndrome coronavirus 2 (SARS-CoV-2) reverse-transcription polymerase chain reaction (RT-PCR) results. Any patient admitting with symptoms indicative of COVID-19 disease during the pandemic era should also be evaluated for other infections, especially endemic zoonotic infections such as brucellosis, Crimean-Congo hemorrhagic fever (CCHF), Q fever. In this case, serologic tests were all negative (Leptospira Toxoplasma, Cytomegalovirus (CMV), Epstein-Barr virus (EBV), Rubella, Brucella, Coxiella, Hepatitis B, Hepatitis C). The patient was found to be IgM and RNA positive for the CCHF virus by ELISA and polymerase chain reaction (PCR) methods, respectively. In endemic areas, CCHF is one of the diseases which should be considered in the differential diagnosis. In addition, it is essential to accurately identify CCHF infection using proper medical tests to prevent misdiagnosis amid this COVID-19 pandemic. Hence, we need to keep an eye on the cases that come from endemic rural areas in the Central Anatolia region of Turkey. Herein, we present a case of CCHF patients initilally evaluated to have COVID-19.
Downloads
Download data is not yet available.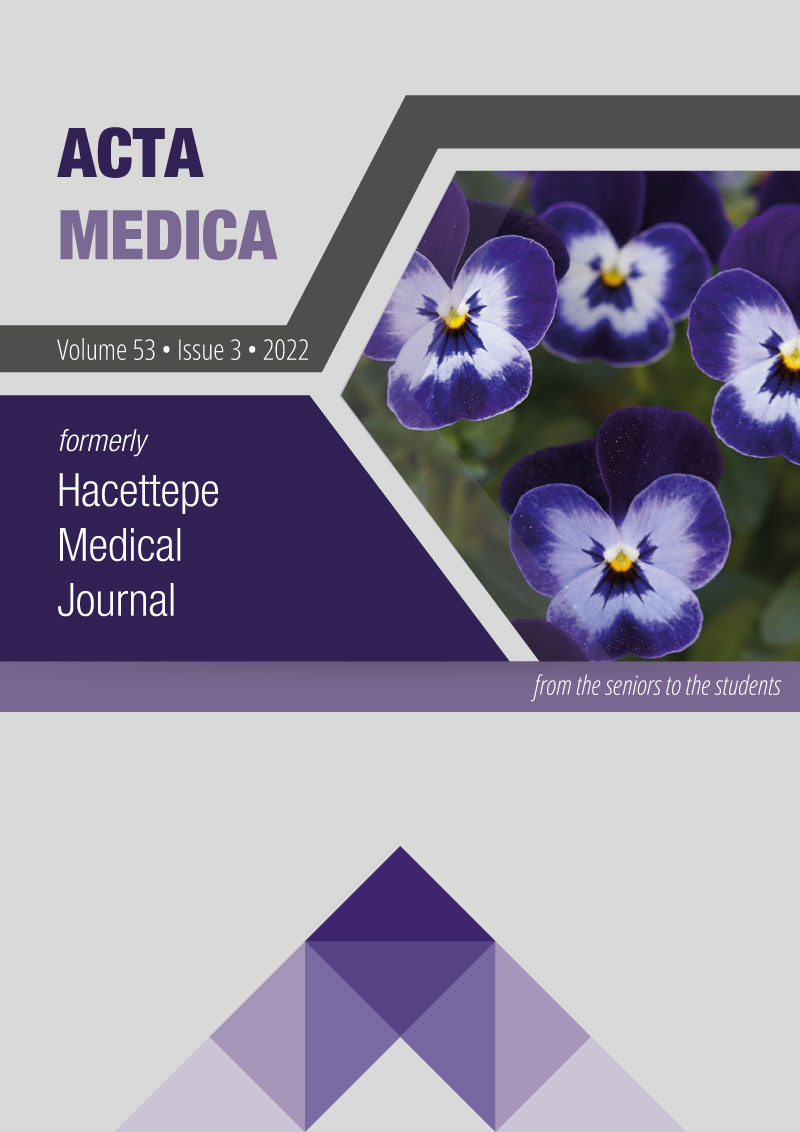 Downloads
How to Cite
Taş, Z., Sönmezer, M. Çağla, Telli Dizman, G., İnkaya, A. Çağkan, Uzun, Ömrüm, & Akova, M. (2022). A Case of Crimean-Congo Haemorrhagic Fever (CCHF) Mimicking the COVID-19 Disease. Acta Medica, 53(3), 299–302. https://doi.org/10.32552/2022.ActaMedica.661
License
Copyright (c) 2022 Acta Medica
This work is licensed under a Creative Commons Attribution-NonCommercial-NoDerivatives 4.0 International License.