COVID-19 Pandemic Experience in a Tertiary Care Center in Turkey: What have We Learned?
Keywords:
COVID-19, severe acute respiratory syndrome coronavirus 2, children, management in hospital, pandemic
Abstract
Coronavirus disease 2019 (COVID-19) has become a public health threat to people all over the world and it has stretched hospital resources since the beginning of the pandemic. Available reports to date showed that COVID-19 seems to be less common in children. However, the number of pediatric patients is increasing and a lower number of pediatric patients does not necessarily mean that children are less susceptible to the infection. On the other hand, it is shown that preparedness and response to the COVID-19 disease pandemic in the hospital caring for children are extremely variable. The main target during a pandemic is to maintain high quality and high-efficiency care, with emphasis on patient and provider safety. A documented pandemic plan, simulation training, appropriate use of personal protective equipment (PPE), and appropriate isolation areas in the hospital and also in the emergency department are essential components of pandemic response. Therefore, respiratory hygiene, proper patient placement/ isolation, handling and cleaning of patient care equipment, devices, and environment and procedure safety are all important for effective working flow and reliable working environment in the hospital.
Early recognition and isolation of a patient with COVID-19 may help decrease exposure to the other patients and healthcare personnel. The use of a strict surveillance and management protocol during outbreaks of highly virulent viruses such as severe acute respiratory syndrome coronavirus 2 (SARS-CoV-2), through dedicated patient pathways, adoption of personal protective equipment for health care personnel, and use of nasopharyngeal screening of all admitted children and possibly all healthcare personnel should be recommended. Therefore, we developed a protocol addressing reception, risk management, and hospitalization of suspected SARS-CoV-2 cases at the pediatric emergency department, pediatric wards, and outpatient clinics aimed at containing intrahospital transmission of the infection. Our pandemic response planning was characterized by close collaboration among the head of our hospital, department of pediatrics, pediatric emergency department, pediatric infection control committee, and front-line staff as well as optimization of communication channels. In this article, we aimed to share our experiences of how to handle pediatric patients with COVID-19 in our university hospital from all aspects including prevention of possible transmissions during the first few months of the COVID-19 pandemic.
Downloads
Download data is not yet available.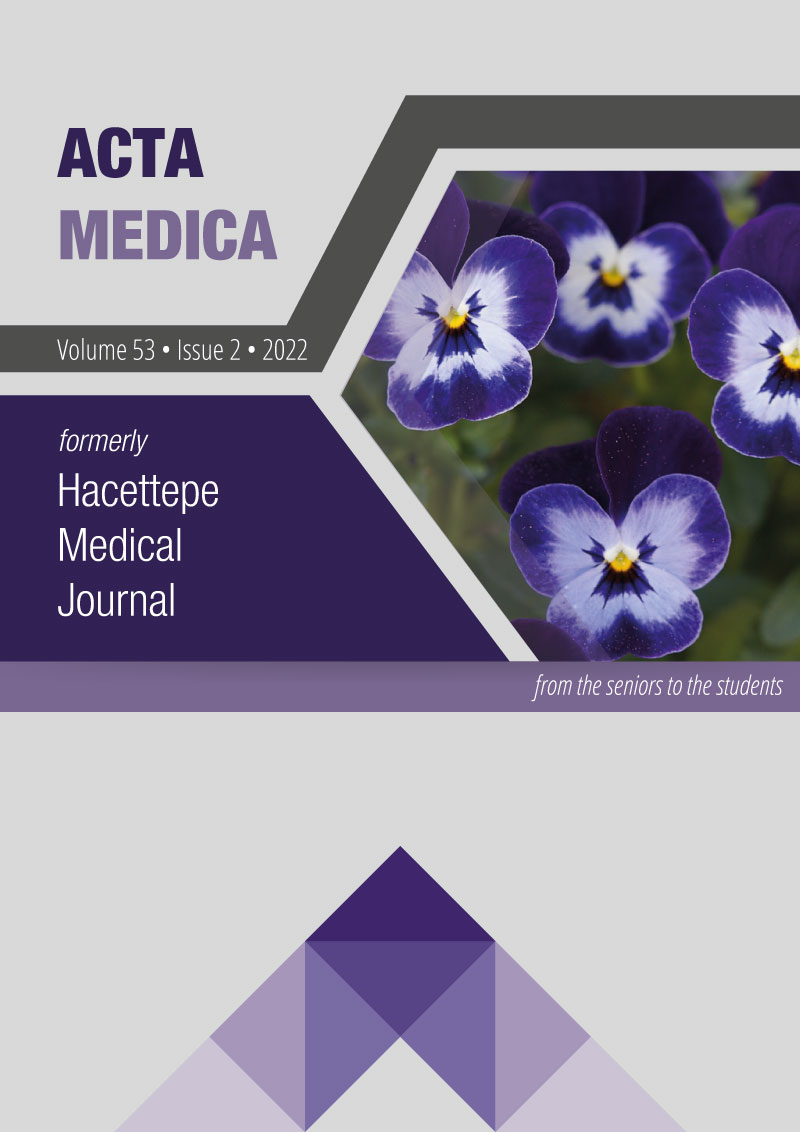 Downloads
How to Cite
Özsürekçi, Y., Tekşam, Özlem, Şahiner, Ümit M., Özmert, E. N., & Ceyhan, M. (2022). COVID-19 Pandemic Experience in a Tertiary Care Center in Turkey: What have We Learned?. Acta Medica, 53(2), 199–212. https://doi.org/10.32552/2022.ActaMedica.665
License
Copyright (c) 2022 Acta Medica
This work is licensed under a Creative Commons Attribution-NonCommercial-NoDerivatives 4.0 International License.