Sacrococcygeal Teratoma: A 12-Year Experience Of A Single Center
Sacrococcygeal Teratoma
Fatma Tuğba GÜVENÇ

Burak ARDIÇLI

İbrahim KARAMAN

Derya ERDOĞAN

Engin YILMAZ

Haşim Ata MADEN

Ayşe KARAMAN

İsmet Faruk ÖZGÜNER
Keywords:
child, newborn, Sacrococcygeal teratoma
Abstract
Objective: Sacrococcygeal tumor is a rare benign or malign germ cell tumor of infancy and early childhood. We report a 12-year single-center experience. 
Materials and Method: A total of 16 children operated with sacrococcygeal teratoma from 2004 to 2016 were reviewed retrospectively for their clinical features, treatment and follow-up. 
Results:  There were five boys and eleven girls between 1 day to 4 years of age. The most common symptom was sacrococcygeal mass. Complete resection of tumor involving coccyx was performed in all patients. Recurrence was seen in one case. Metastasis was also seen in one case.
Conclusion: Sacrococcygeal tumor is the most common tumor in newborn. Total excision is the treatment. The prognosis is excellent despite large tumor size and local invasion.
Key Words: Sacrococcygeal teratoma, child, newborn
Downloads
Download data is not yet available.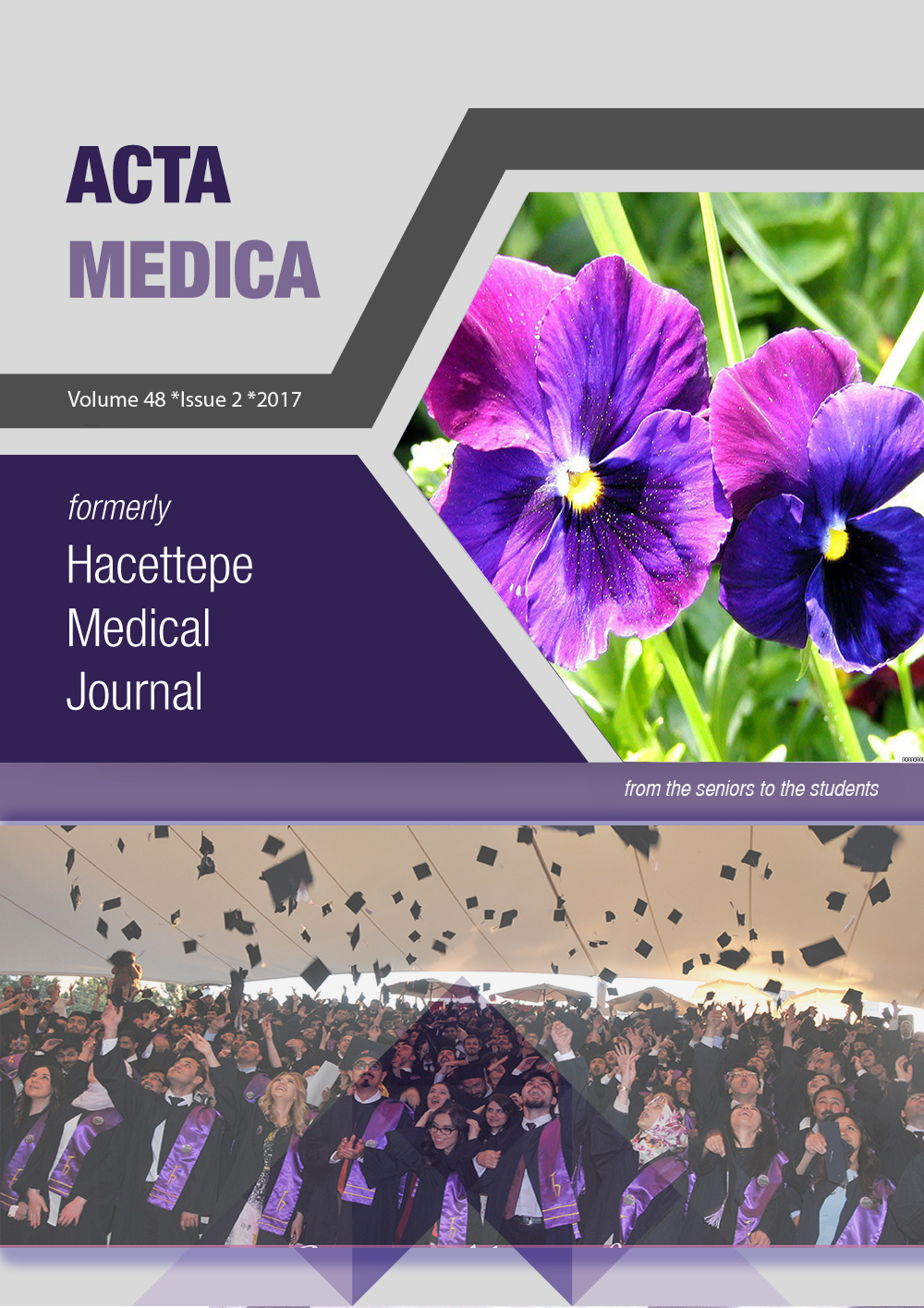 How to Cite
GÜVENÇ, F., ARDIÇLI, B., KARAMAN, İbrahim, ERDOĞAN, D., YILMAZ, E., MADEN, H., KARAMAN, A., & ÖZGÜNER, İsmet. (2017). Sacrococcygeal Teratoma: A 12-Year Experience Of A Single Center. Acta Medica, 48(2), 1-4. Retrieved from https://actamedica.org/index.php/actamedica/article/view/67
Copyright (c) 2017 Acta Medica
This work is licensed under a Creative Commons Attribution 4.0 International License.