Non-Wilms' Renal Tumors In Childhood
Keywords:
Renal tumor, congenital mesoblastic nephroma, clear cell sarcoma, malignant rhabdoid tumor, cystic nephroma, multilocular cyst of the kidney
Abstract
Objective: To determine the outcomes, demographics, clinical and surgical characteristics of NWRT in children.
Methods: Forty-three children who underwent surgery for NWRT between 1970 and 2016 were included. The charts and surgery notes were evaluated retrospectively and age, sex, complaints and physical findings at presentation, results of biochemical tests, details of surgery, pathologic findings, and the postoperative course were noted.
Results: The female to male ratio was 15:28. Distribution according to histological groups were CCSK (n=14), CMN (n=10), RCC (n=7), CN (n=4), angiomyolipoma (n=2), MRT (n=2), sclerosing nephrogenic rest (n=1), renal tubular adenoma (n=1), metanephric stromal tumor (n=1), and renal adenocarcinoma (n=1). Nephroureterectomy was the most frequently used surgical treatment (n=38) (88%). The mortality rate was 21% in malignant NWRT (3 with CCSK, 2 with MRT) and 10% in benign NWRT (2 CMN) during the five-year follow up period.
Conclusion: Non-Wilms renal tumors are rare in childhood. The presumptive diagnosis is usually a Wilms tumor. Hypercalcemia may be encountered. A nephroureterectomy is necessary in most cases. NSS can be performed in selected cases and under suitable conditions.
Downloads
Download data is not yet available.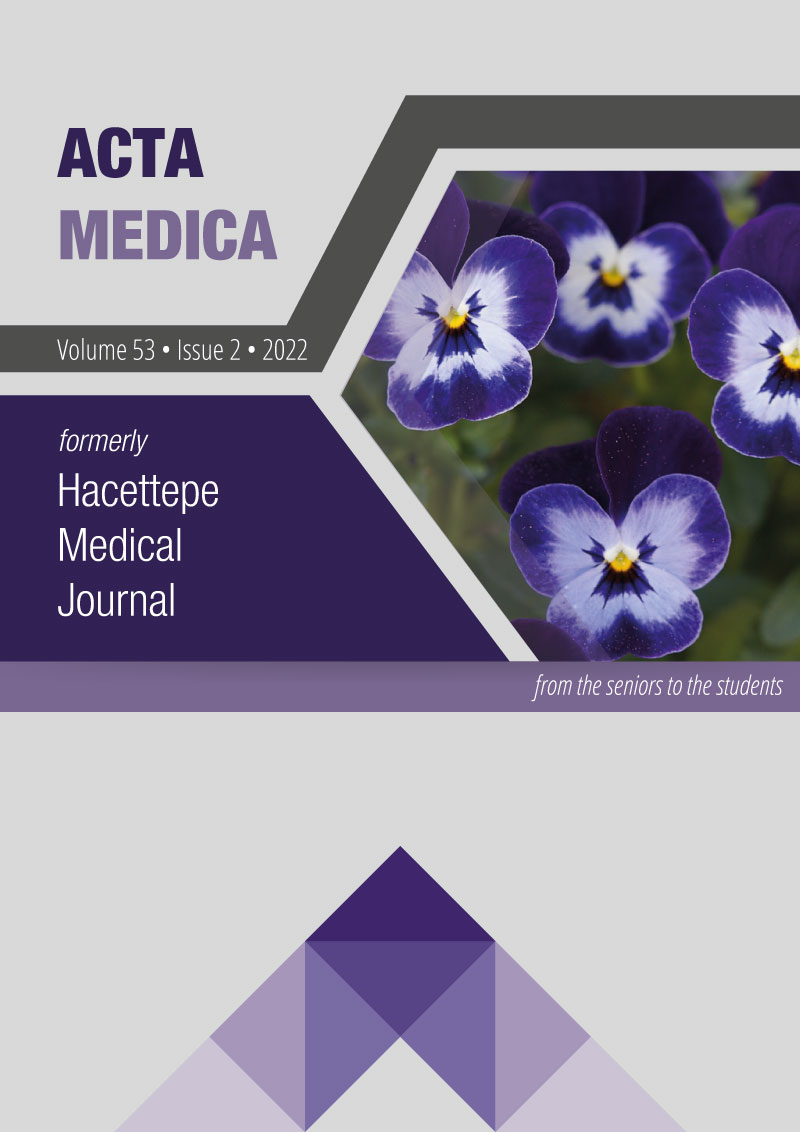 Downloads
How to Cite
Ardıçlı, B., Ekinci, S., Çiftçi, A. Özden, Tanyel, F. C., Orhan, D., Akyüz, C., & Karnak, İbrahim. (2022). Non-Wilms' Renal Tumors In Childhood. Acta Medica, 53(2), 123–132. https://doi.org/10.32552/2022.ActaMedica.679
License
Copyright (c) 2022 Acta Medica
This work is licensed under a Creative Commons Attribution-NonCommercial-NoDerivatives 4.0 International License.