Evaluation of Prognostic Markers in Cancer-associated Fibroblast Based Sub-groups of Colorectal Cancer
Keywords:
Colorectal cancer, Coloprint, prognosis, biomarker, fibroblast, cancer- associated fibroblast
Abstract
Objective: Stromal cells in the tumor microenvironment (TME) are among the main players of carcinogenesis. Cancer-associated fibroblasts (CAFs) residing in tumor stroma are involved in cancer progression through various mechanisms, supporting tumor growth, cellular motility and invasiveness. The discovery of markers predicting recurrence risk in colorectal cancer (CRC) have led to the generation of several gene panels, including Coloprint. This study aimed to understand the impact of a CAF-rich and a CAF-poor TME on the performance of the prognostic markers in Coloprint.
Materials and Methods: Publicly available transcriptomic data of CRC tumors were used to generate tumor sub-groups based on CAF specific gene expression. Subsequently, prognostic relationships of Coloprint genes were assessed within these subgroups.
Results and Conclusion: Our data revealed that prognostic performance of Coloprint genes differed dramatically between CAF stratified subgroups compared to non-stratified analysis. We have found that multiple genes lost their prognostic significance and several genes showed an association in the opposite direction. 9 out of 17 genes were differentially expressed in at least one of the CAF-specific subgroups and majority of the genes predicted prognosis independent of CAF levels. These findings showed that the performance of the prognostic markers can vary significantly among CAF-poor and CAF-rich groups. Therefore testing potential biomarkers within such biological sub-groups may contribute to the development of more specific gene panels.
Downloads
Download data is not yet available.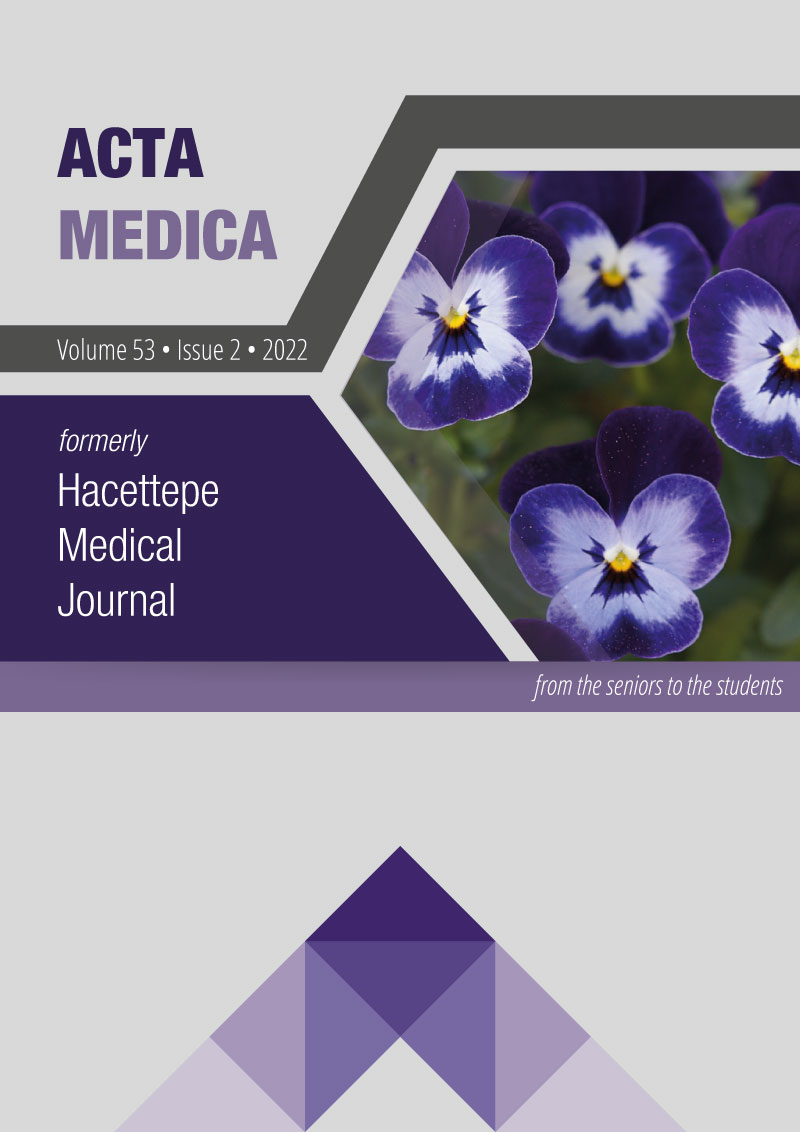 Downloads
How to Cite
Demirkol Canlı, S. (2022). Evaluation of Prognostic Markers in Cancer-associated Fibroblast Based Sub-groups of Colorectal Cancer. Acta Medica, 53(2), 133–143. https://doi.org/10.32552/2022.ActaMedica.682
License
Copyright (c) 2022 Acta Medica
This work is licensed under a Creative Commons Attribution-NonCommercial-NoDerivatives 4.0 International License.