Evaluation of Intravenous Immunoglobulin G treatment in Outpatients Rheumatology Practice
Keywords:
Autoimmune rheumatological diseases, intravenous Immunoglobulins, treatment
Abstract
Objective: Intravenous immunoglobulin is an alternative therapeutic agent that can be used off-label in many autoimmune rheumatological diseases. The aim of this study is to evaluate the autoimmune rheumatological diseases characteristics in which intravenous immunoglobulin therapy is used and the efficacy and safety of this therapy.
Methods and Methods: We performed a retrospective review of 133 patients with autoimmune rheumatological disease who received at least 1 course of intravenous immunoglobulin treatment at Hacettepe University Rheumatology Outpatient Clinic between January 2013 and December 2020. The autoimmune rheumatological disease demographic and clinical features, organ involvements, treatment phases (primary-secondary or infection), treatment responses and adverse effects were evaluated.
Results: A total of 79% (n=105) patients were female and the mean±SD age was 45.5±16.9 years. The most common underlying rheumatic diseases were systemic lupus erythematosus (35%, n=47) and dermatomyositis/polymyositis (35%, n=47). Intravenous immunoglobulin therapy was most commonly used for resistant/relapsed myositis and haematological involvement. The median (IQR) intravenous immunoglobulin treatment course was 6.5 (13) and the duration of intravenous immunoglobulin treatment was 10.8 (24) months. Although it is used as second-line therapy in 77% of patients, complete clinical response was observed in 32% and partial response in 47%. There was a significant reduction in the median (IQR) steroid doses (methylprednisolone or equivalent dose) patients received from baseline after intravenous immunoglobulin treatment [30 (33) vs 8 (12), p<0.0001]. It was observed that the use of conventional disease-modifying antirheumatic drugs decreased after intravenous immunoglobulin treatment and the use of rituximab increased. Adverse effects associated with intravenous immunoglobulin treatment (10%) and discontinuation (4%) were found to be very low.
Conclusion: Intravenous immunoglobulin treatment was commonly given in systemic lupus erythematosus and dermatomyositis/polymyositis patients because of hematological involvement and resistant/relapsed myositis in our study, respectively. Although it is mainly the second-line treatment, two-thirds of the patients achieved a complete/partial response. Side effects and related discontinuation due to intravenous immunoglobulin treatment are very few.
Downloads
Download data is not yet available.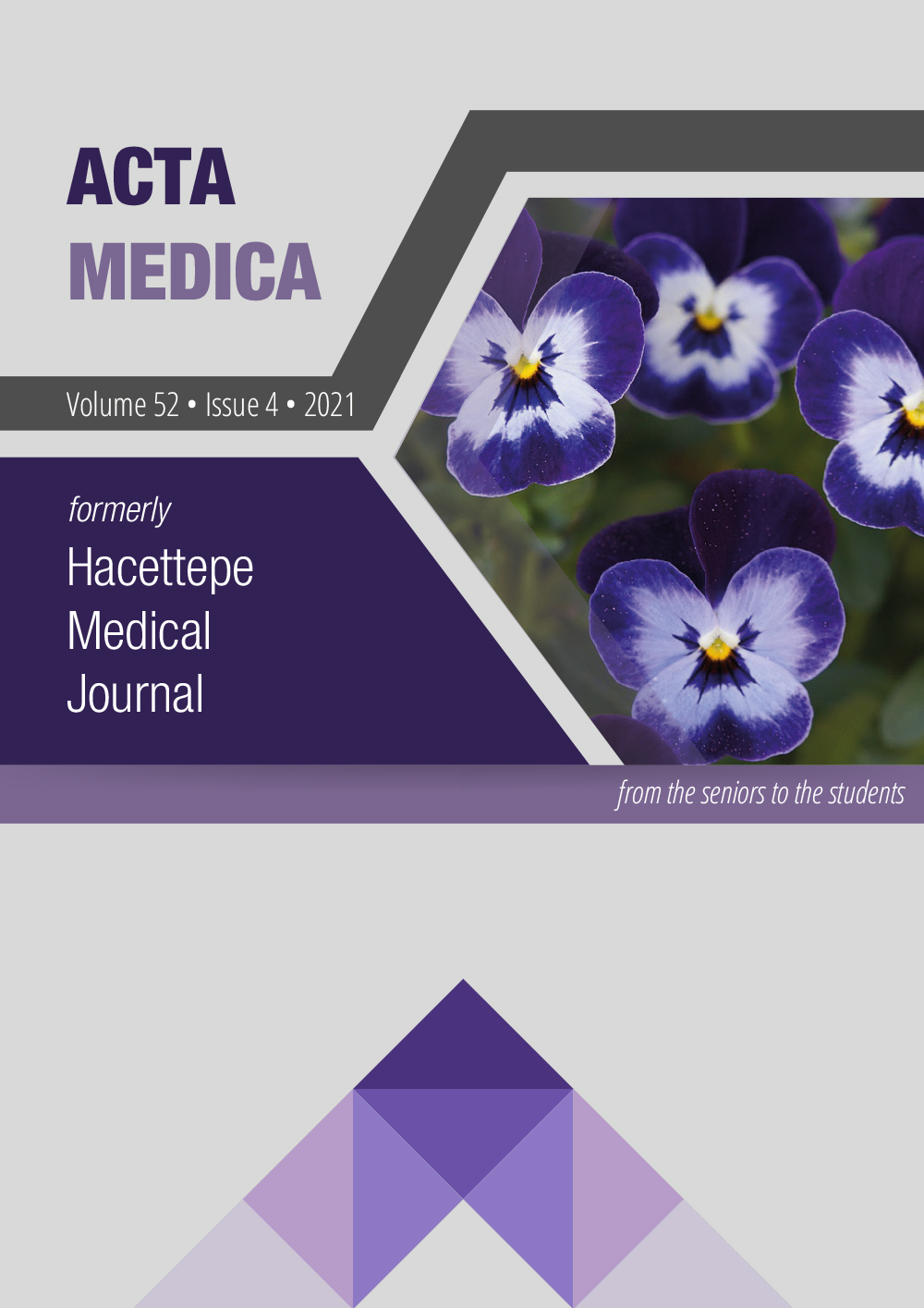 How to Cite
Armağan, B., Farisoğulları, B., Oral, H., Kılıç, L., Apraş Bilgen, Şule, Kiraz, S., Kalyoncu, U., & Ertenli, İhsan. (2021). Evaluation of Intravenous Immunoglobulin G treatment in Outpatients Rheumatology Practice. Acta Medica, 52(4), 348-355. https://doi.org/10.32552/2021.ActaMedica.707
Copyright (c) 2021 Acta Medica
This work is licensed under a Creative Commons Attribution 4.0 International License.