Distribution of Intestinal Parasites Detected in Ankara Training and Research Hospital between 2017 and 2020
Abstract
Objective: The aim of this study was to evaluate the current prevalence of intestinal parasites in patients admitted to Ankara Training and Research Hospital during the period of 2017 to 2020.
Materials and Methods: Intestinal parasitic examination results of patients between 2017 and 2020 were evaluated retrospectively. Data on demographic and clinical parameters were obtained from the laboratory information management system.
Results: E. vermicularis eggs were found in 7.2% of 2348 samples examined by cellophane tape method. One or more intestinal parasites were detected in 18.2% of 4211 samples examined stool concentration method. Intestinal parasite positivity was the highest in children aged 6-18 years among age groups. The most frequently detected intestinal parasites were Blastocystis sp., E. vermicularis, Dientamoeba fragilis and Giardia intestinalis.
Conclusion: Although our hospital is in the center of Ankara Training and Research Hospital, it mostly serves patients with low socioeconomic status and immigrant individuals; therefore total intestinal parasite detection rate was found relatively high. Intestinal parasitic infections are still an important public health issue in our country. It is important to determine the prevalence of parasitic infections to develop optimal prevention and treatment strategies.
Downloads
Download data is not yet available.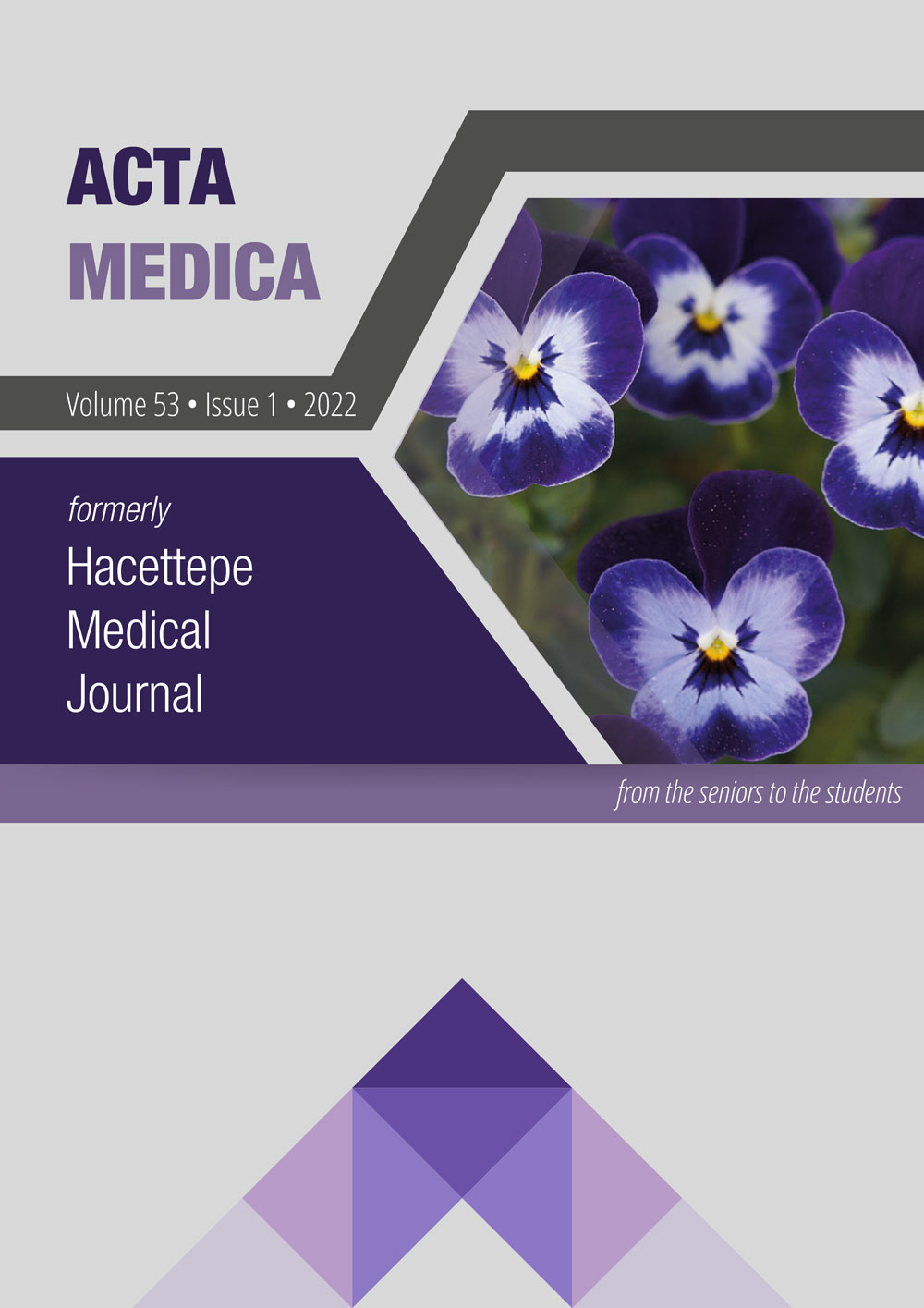 Downloads
How to Cite
Kaya, F., & Kocaağa, M. (2022). Distribution of Intestinal Parasites Detected in Ankara Training and Research Hospital between 2017 and 2020. Acta Medica, 53(1), 66–72. https://doi.org/10.32552/2022.ActaMedica.715