Comparison of Favipiravir to Hydroxychloroquine Plus Azithromycin in the Treatment of Patients with Non-critical COVID-19: A Single-center, Retrospective, Propensity Score-matched Study
Abstract
Objectives: In this study, we compared the clinical outcomes and effects of the treatments on laboratory parameters between patients who were treated with favipiravir (FAV) or hydroxychloroquine plus azithromycin (HCQ/AZ) for COVID-19 pneumonia in non-Intensive Care Unit (non-ICU) patients.
Methods: We collected data of 260 moderate or severe COVID-19 patients hospitalized in COVID-19 wards between March 20, 2020, and September 30, 2020 retrospectively. We used propensity score matching to evaluate treatment effect on laboratory parameters of COVID-19 infection.
Results: We compared 42 patients using FAV and 42 HCQ/AZ after propensity score matching. While there were statistical differences between the therapy groups in terms of transfer to ICU and/or exitus before matching (p=0.031), this was not significant after propensity analysis (p=0.250). Patients treated with FAV stayed in the hospital nearly one more day than HCQ/AZ group but the difference was not statistically significant (9.02 days vs 8.14 days, p=0.903). The levels of AST,ALT, and LDH increased at discharge in both groups, especially in the FAV group.
Conclusions: FAV is not superior to HCQ/AZ in the treatment of COVID-19 infection in hospitalized patients with pneumonia.
Downloads
Download data is not yet available.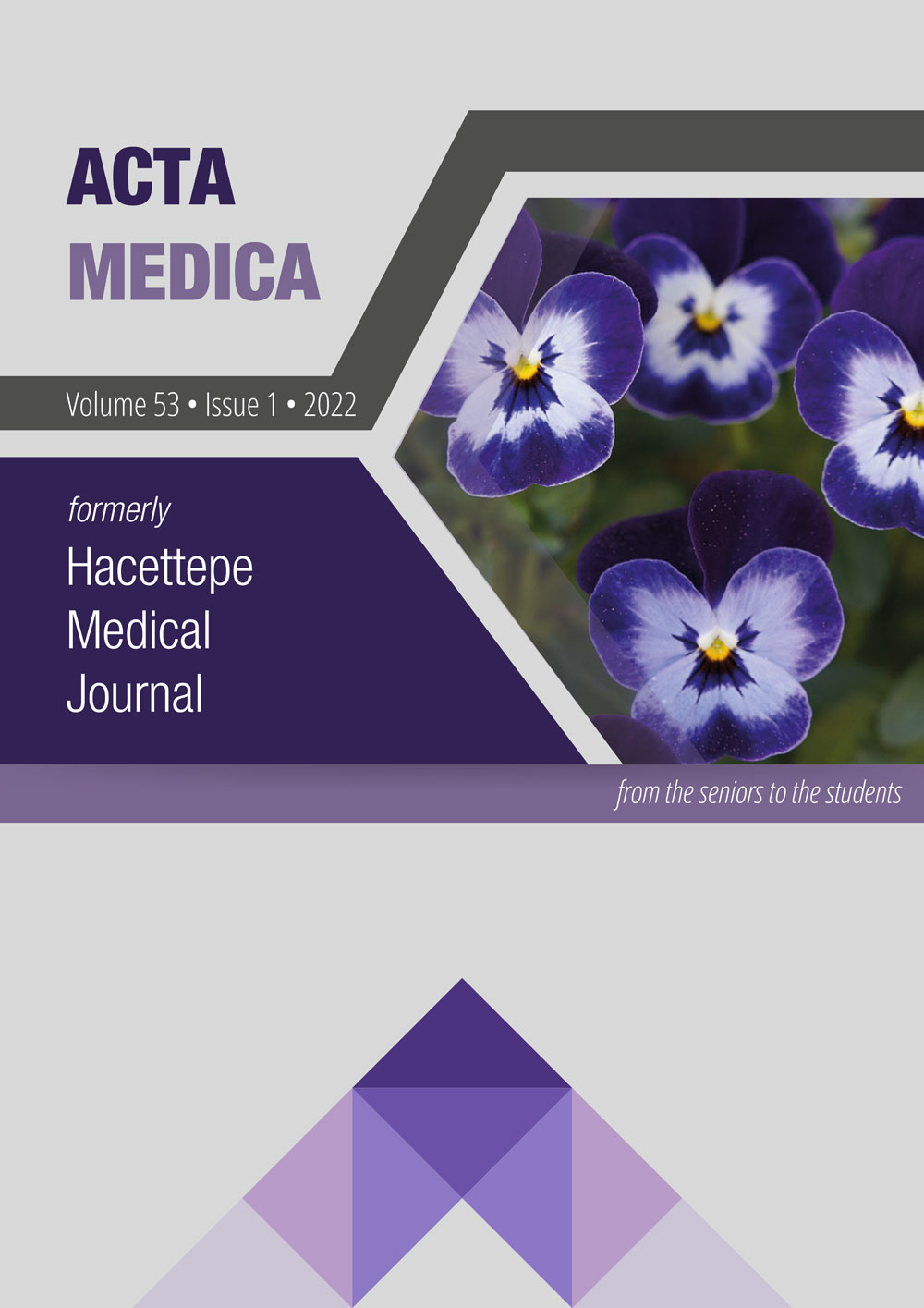 Downloads
How to Cite
Uyaroğlu, O. A., Sönmezer, M. Çağla, Telli Dizman, G., Çalık Başaran, N., Karahan, S., & Uzun, Ömrüm. (2022). Comparison of Favipiravir to Hydroxychloroquine Plus Azithromycin in the Treatment of Patients with Non-critical COVID-19: A Single-center, Retrospective, Propensity Score-matched Study. Acta Medica, 53(1), 73–82. https://doi.org/10.32552/2022.ActaMedica.719