Discharge Against Medical Advice in The Early Period of Inpatient Psychiatric Treatment
Keywords:
discharge, treatment refusal, inpatients, mental disorder
Abstract
Objective: Some patients refuse inpatient psychiatric treatment and are discharged against medical advice in the first few days itself. Reviewing related features prior to hospitalization is vital for taking precautions related to these conditions.
Materials and methods: Twenty-three patients admitted to psychiatry inpatient unit and discharged voluntarily within 72 hours were compared with a control group matched in terms of diagnosis, age, and sex, comprising patients who were hospitalized in the same period and discharged after the treatment. These two groups were compared with respect to sociodemographic and clinical characteristics, inpatient and outpatient evaluation, and treatment procedures.
Results: Sociodemographic characteristics, waiting time for hospitalization, the level of compliance with outpatient treatment, the percentage of voluntary admissions, and the type of hospitalization were similar, whereas the history of hospitalization (p = .022) and administration of psychotropics in the early period of hospitalization (p = .005) were fewer in the refusal group. There was no difference in the number of the interviews made with the staff; communication of the patients with their relatives was higher in the control group (p < .001).
Conclusion: Treatment refusal is associated with the post-admission procedures rather than the pre-admission practices, decision, and type of admission. Evaluation of these procedures in larger samples is important for taking necessary precautions related to discharge against medical advice.
Downloads
Download data is not yet available.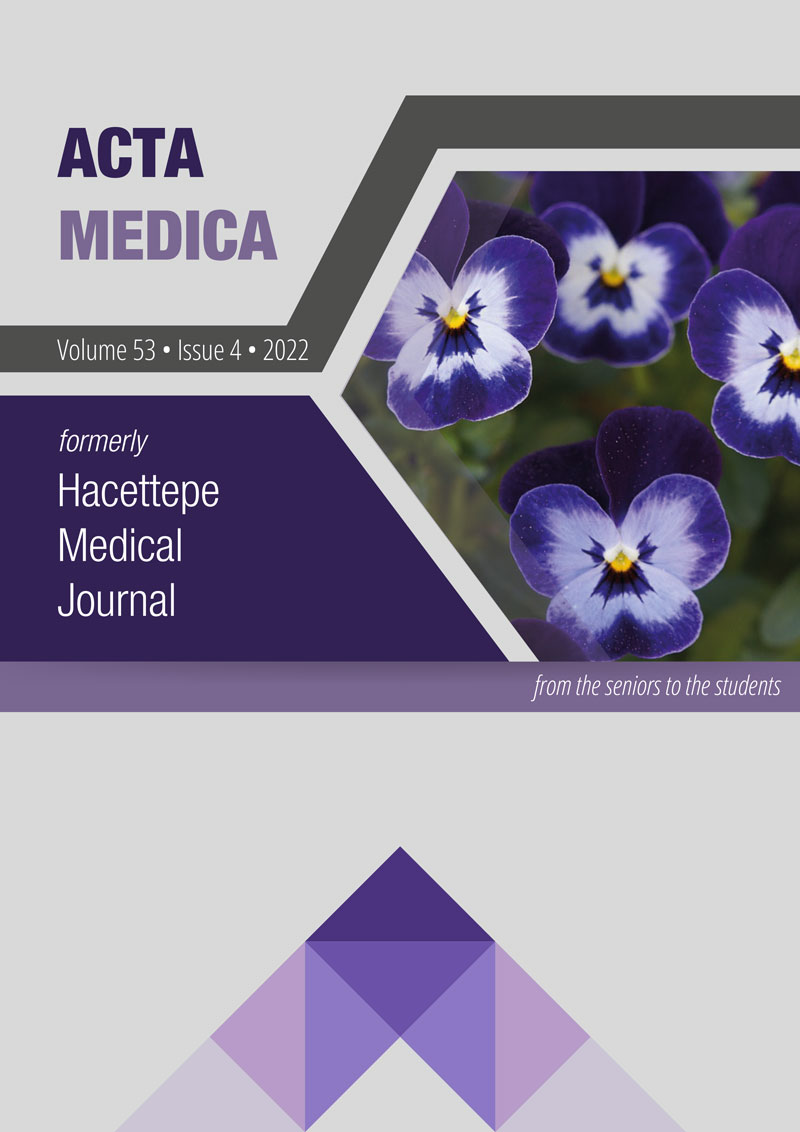 Downloads
How to Cite
Yıldız, M. İrem, Ağaoğlu, E., & Başar, K. (2022). Discharge Against Medical Advice in The Early Period of Inpatient Psychiatric Treatment. Acta Medica, 53(4), 325–332. https://doi.org/10.32552/2022.ActaMedica.738
License
Copyright (c) 2022 Acta Medica
This work is licensed under a Creative Commons Attribution-NonCommercial-NoDerivatives 4.0 International License.