Thoracoabdominal Approach for Giant Tumor Resection in Children
Keywords:
thoracoabdominal incision, giant tumor, children
Abstract
Objective: Surgical exposure has utmost importance in the success of oncological surgery. Traditional incisions may not be adequate for exposure and total excision of the giant tumors. Thoracoabdominal incision favors excision of giant upper abdominal and lower thoracal tumors eliminating telescopic vision and providing excellent exposure of vascular structures. This study is designed to review our institutional experience in upper retroperitoneal tumor excision via thoracoabdominal approach.
Material and methods: The records of children who were operated for neuroblastoma, adrenocortical tumor and Wilms tumor with thoracoabdominal incision between 2015 and 2020 are reviewed retrospectively.
Results: Eleven children underwent surgery via thoracoabdominal approach for neuroblastoma (n=8), adrenocortical carcinoma (n=2), and Wilms tumor (n=1). The female to male ratio was 1.2. The median age at operation was 58 months (IQR, 18-85). Patients with neuroblastoma had total resection (n=6) and near total resection (n=2). En bloc resection of tumor with adjacent viscera was performed in two patients with adrenocortical carsinoma. These patients had simultaneous ipsilateral pulmonary metastasectomy. Radical nephroureterectomy was performed in one with giant Wilms tumor. All patients had morphine patient–controlled analgesia for the first 2 days, and then paracetamol was used. Prolonged analgesia was not required in any patient. There was no pulmonary morbidity. Postoperative course was uneventful and the patients were discharged in 5 days (IQR, 4-6) The median follow-up time was 12 months (IQR, 10-18).
Conclusion: The thoracoabdominal incision for difficult upper abdominal tumor is tolerated well by the patients. The enhanced exposure facilitates resection and improves local control. Simultaneous pulmonary metastasectomy can be performed with this incision.
Downloads
Download data is not yet available.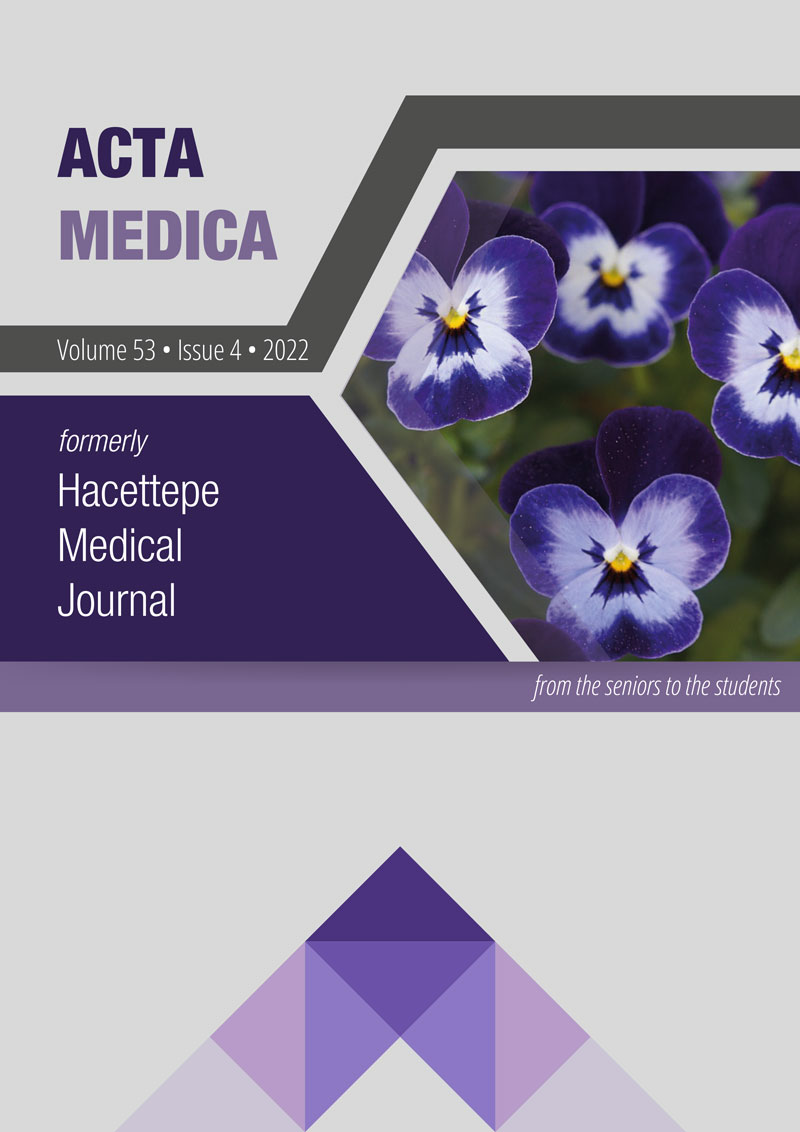 Downloads
How to Cite
Ardicli, B., User, I. R., Uzumcugil, F., & Ekinci, S. (2022). Thoracoabdominal Approach for Giant Tumor Resection in Children. Acta Medica, 53(4), 356–361. https://doi.org/10.32552/2022.ActaMedica.772
License
Copyright (c) 2022 Acta Medica
This work is licensed under a Creative Commons Attribution-NonCommercial-NoDerivatives 4.0 International License.