Chronic Renal Failure and Fibromiyalgia
Tuba Tülay Koca

Physical medicine and rehabilitation, sütçü i̇mam university, school of medicine

İrem Yiğit

Nephrology, İnternal Medicine, Malatya Research and Training Hospital
Abstract
Backround:  This study aimed to evaluate the prevalence of fibromyalgia syndrome (FMS) in patients with chronic renal failure (CRF) and find the association of this syndrome with sex, age, hemodialysis (HD), and laboratory parameters.
Patients and Method: A total of 135 (74 female and 61 male) patients with CRF were included in this study; 65 of the patients participating in the study were randomly selected from the ones who were diagnosed with grade 3–4 CRF and were under a clinical follow-up.
Results: Of the 135 patients who participated in the study, 74 (55.8%) were female and 61 (45.2%) were male. The patients who were diagnosed with FMS were 18/70 (25.7%) and 12/65 (18.4%) in the HD and predialysis groups, respectively. The FIQ result was 66.2 ± 15.01 in the dialysis group (N = 18) and 65.45 ± 4.17 in the predialysis group (N = 12). In the predialysis group, low vitamin D (P= 0.000), high acute-phase reactant (P= 0.000/P= 0.001), high uric acid levels were detected. Statistically significant high thyroid-stimulating hormone and aspartate aminotransferase values were found with the presence of FMS in both the groups. The logistic regression analysis (analysis of variance) revealed that vitamin D had a high predictive value for the presence of FMS in the predialysis group (beta = 0.42, P= 0.001, confidence interval 0.41).
Conclusion: Systemic disorders such as hypothyroidism, vitamin D deficiency, and inflammation may also contribute to the development of FMS in CRF patients.
Downloads
Download data is not yet available.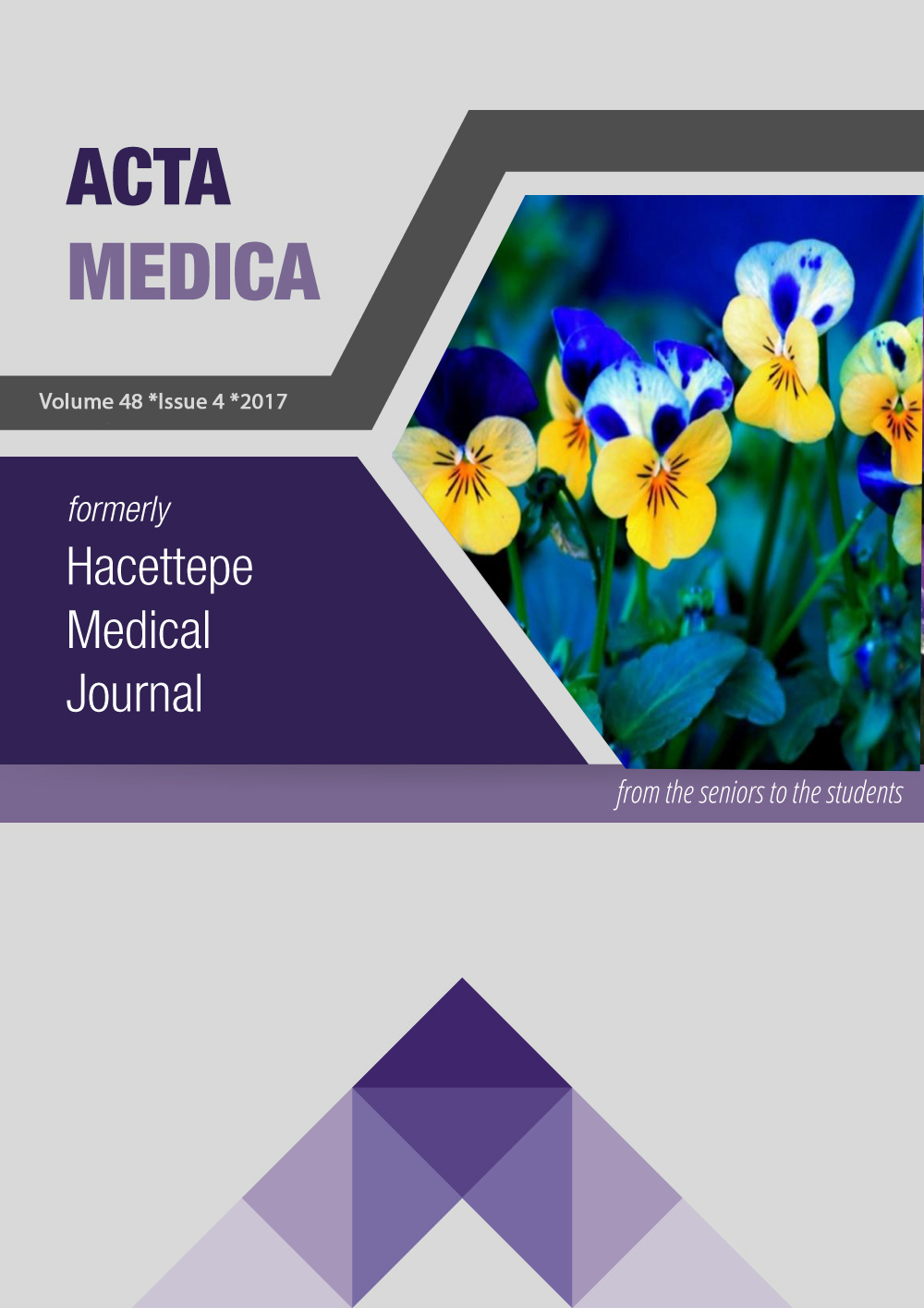 How to Cite
KOCA, Tuba Tülay; YIĞIT, İrem. Fibromyalgia Prevalence and its Association with Laboratory Parameters in Patients with Chronic Renal Failure: A Single-Centered Study from Turkey.
Acta Medica
, [S.l.], v. 48, n. 4, p. 12-17, dec. 2017. ISSN 2147-9488. Available at: <
https://actamedica.org/index.php/actamedica/article/view/81
>. Date accessed: 24 apr. 2018.
This work is licensed under a Creative Commons Attribution 4.0 International License.