Single Stage Surgery for Cricotracheal Stenosis; The experience of Single Tertiary Center
Oğuz KUŞÇU

Furkan ÖZER, MD

Rıza Önder GÜNAYDIN

Mehmet Umut AKYOL, Prof.

Taner YILMAZ, Prof.
Keywords:
Keywords: Cricotracheal stenosis, Cricotracheal resection, Single Stage Surgery
Abstract
Background : Cricotracheal stenosis has become recognised as a pathological condition and remains a challenging problem for otorhinolaryngology. The aim of this work is to stress importance of single stage surgery for cricotracheal stenosis.  
Methods: The patients with cricotracheal stenosis who were treated with  single stage surgery with cricotracheal or tracheal resection between 2009 and 2015 at Hacettepe University Hospitals Department of Otorhinolaryngology Head and Neck Surgery were evaluated retrospectively. Postoperative restenosis rate and additional intervention requirement for decannulation were compared with stenosis grade and comorbidity. 
Results: This study included 24 males and 8 females aged between 18 and 76 years with a mean age of 38.8 years. Twenty seven  (84.3 %) patients had a pre-existing tracheostomy at the time of surgery while in five (16.6%) patients surgery was performed without a preoperative tracheostomy. One patient had grade 2  (3.1%) , 25 Patients had grade 3 (78.1% )  and 6 patients had grade 4 (18.8%) stenosis according to Cotton-Myer grading system. All patients underwent single stage surgery and followed at ICU as an intubated. Overall decannulation rate was 93.7%. 
Conclusions: Cricotracheal reconstruction techniques pose many challenging obstacle. Single stage surgery introduce best treatment option and is especially required multidisciplinary approach which is essential to manage the cricotracheal stenosis with high decannulation rates.
Keywords: Cricotracheal stenosis, cricotracheal resection, single stage surgery.
Downloads
Download data is not yet available.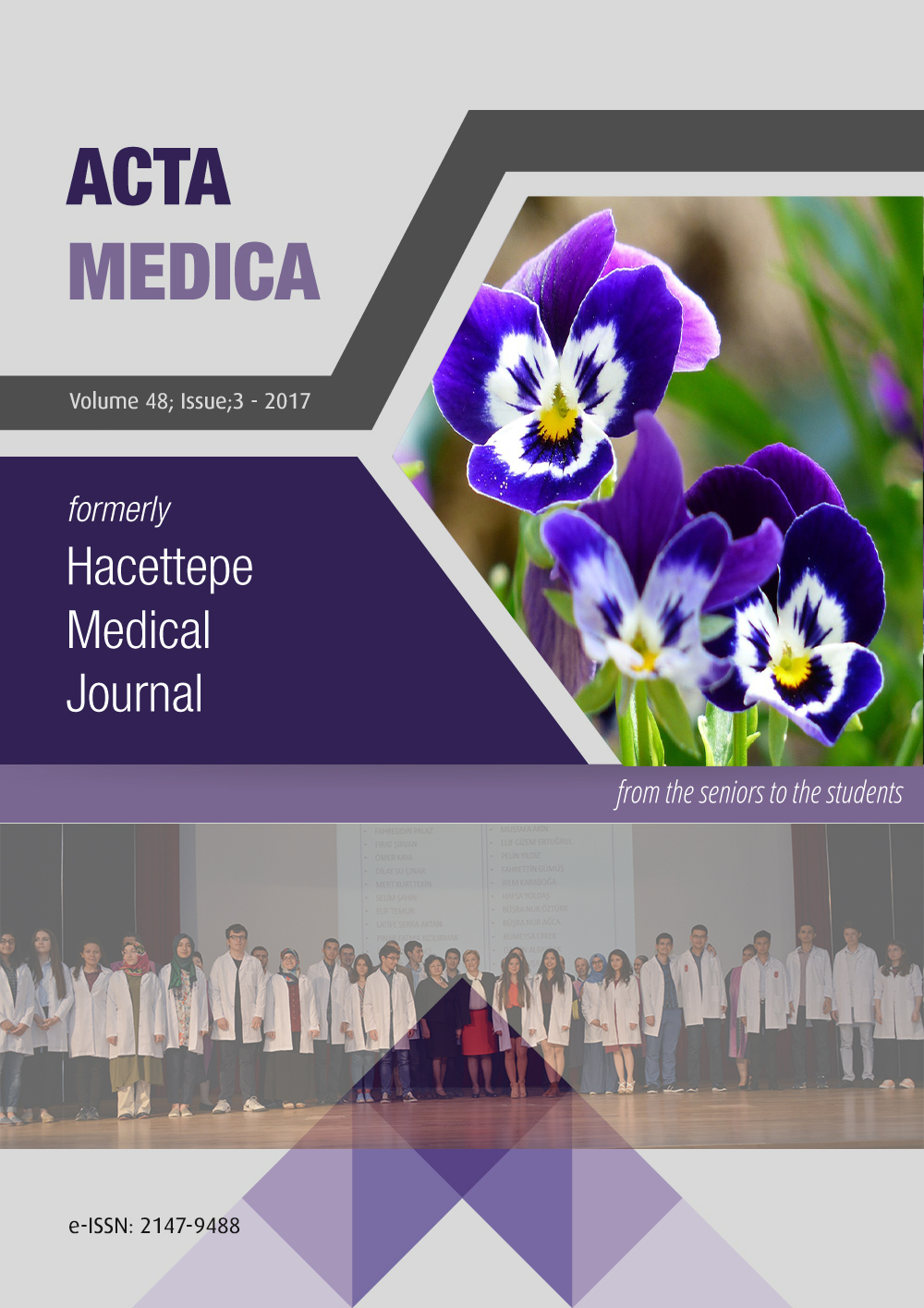 How to Cite
KUŞÇU, O., ÖZER, F., GÜNAYDIN, R. Önder, AKYOL, M. U., & YILMAZ, T. (2017). Single Stage Surgery for Cricotracheal Stenosis; The experience of Single Tertiary Center. Acta Medica, 48(3), 22-25. Retrieved from https://actamedica.org/index.php/actamedica/article/view/82
Copyright (c) 2017 Acta Medica
This work is licensed under a Creative Commons Attribution 4.0 International License.