Retention Rate of Tumor Necrosis Factor Alpha Inhibitors
Abdulsamet ERDEN

Hacettepe university faculty of medicine, department of internal medicine, division of rheumatology

Levent KILIÇ

Ömer KARADAĞ

Sedat KİRAZ

Sadettin KILIÇKAP

Ali AKDOĞAN

Berkan ARMAĞAN

Alper SARI

Hakan BABAOĞLU

Murat TORGUTALP

Şule Apraş BİLGEN

İhsan ERTENLİ

Umut KALYONCU
Abstract
Background: In routine practice, observational registries may show retention rates of tumor necrosis factor inhibitor (TNFi) drugs in rheumatoid arthritis (RA). The objective of this study was to compare TNFi regarding the drug survival rate in RA patients.
Methods: HUR-BIO (Hacettepe University Rheumatology Biologic Registry) is a single center biological registry since 2005. Data collected includes demographic data, switch ratio, baseline and follow-up disease activity parameters (if available). Patients with lost of follow-up searched regarding to last TNFi prescription date either local computer system or national social security institution database. Beginning and last date of TNFi were noted from those systems. First TNFi drug switch date (either adverse event or inefficacy) was accepted as main variable for drug survival. Kaplan-Meier plots and log rank tests were used to assess drug survival.
Results: HUR-BIO includes 653 patients 77.9% was female.  Mean age was 50±13 years and mean disease duration was 10.5±8.2 years. First TNFi drugs were etanercept 318 (48.7%), adalimumab 219 (33.5%) and infliximab 116 (17.8%). Patients were divided as regularly follow-up (either first biological drugs or another biological drugs) 455 (69.7%), lost of follow-up 144 (22.1%), drug cessation 36 (5.5%), exitus 18 (2.7%) Patients with etanercept had better drug retention than monoclonal antibodies (log rank p=0.014).
Conclusion: In this single center observational registry, etanercept had better drug retention rate than monoclonal antibodies. On the other hand, certain confounder factors such as baseline disease activity, functional status, and socioeconomic status were not known in whole patients, thus our results should evaluate in this limitation.
Downloads
Download data is not yet available.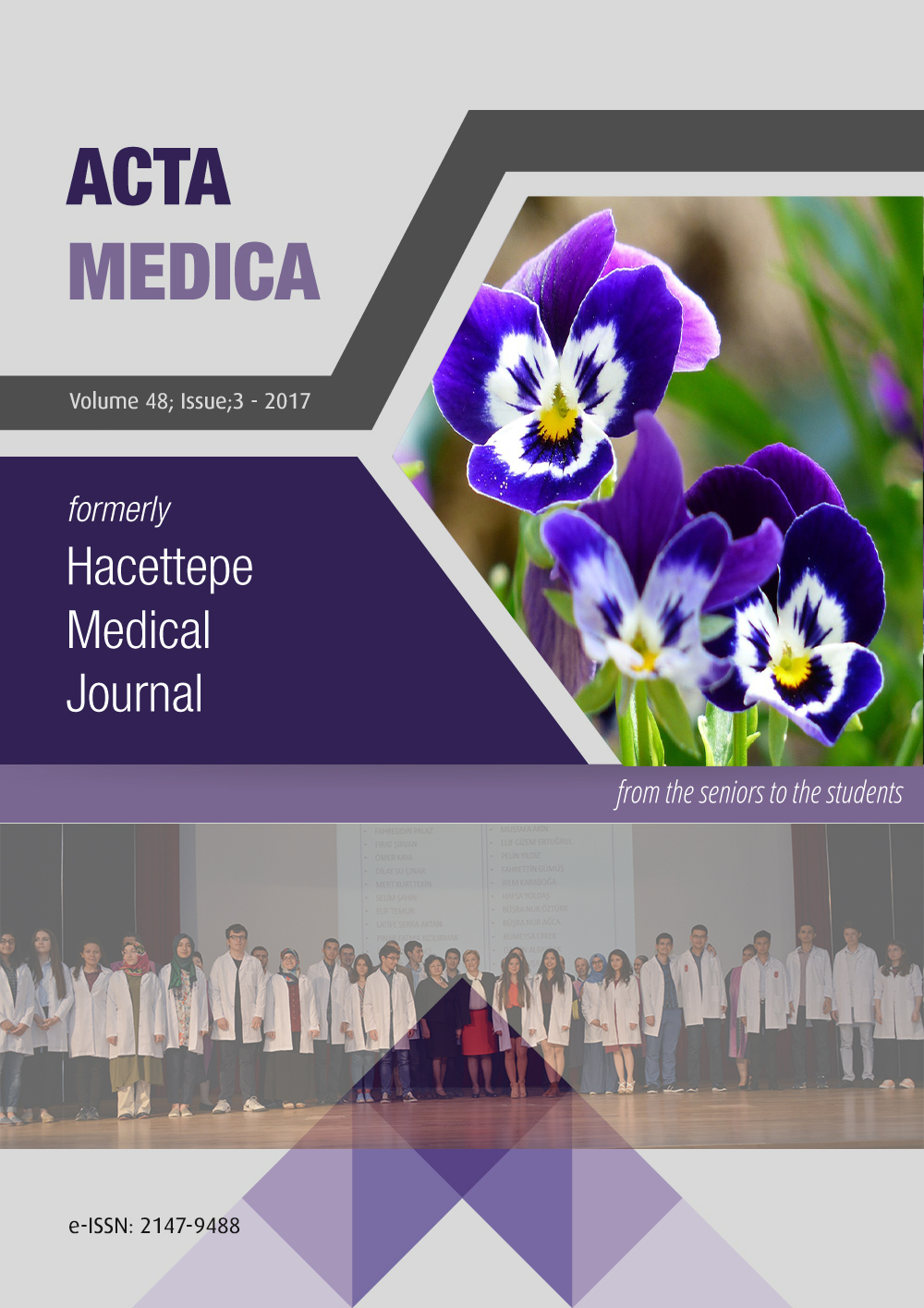 How to Cite
ERDEN, Abdulsamet et al. Retention Rate of Etanercept in Patients with Rheumatoid Arthritis Is Better Than That of Monoclonal Antibody.
Acta Medica
, [S.l.], v. 48, n. 3, p. 11-17, oct. 2017. ISSN 2147-9488. Available at: <
https://actamedica.org/index.php/actamedica/article/view/83
>. Date accessed: 21 feb. 2018.
This work is licensed under a Creative Commons Attribution 4.0 International License.