Depression, anxiety, personality traits, and gender differences in patients with primary restless leg syndrome
Personality traits in patients with restless leg syndrome
Tuba Tülay KOCA

Neslihan SİVEREKLİ
Keywords:
Anxiety, depression, personality disorder, restless leg syndrome, Willis-Ekbom syndrome
Abstract
Aim: This study aimed to investigate some personal traits accompanying primary restless leg syndrome
Method:The study included 75 patients with restless leg syndrome who visited Physical Therapy and Rehabilitation outpatient clinic in Malatya Research and Training Hospital, between February and June in 2016. The diagnostic criteria for restless leg syndrome were determined according to the 2003 minor criteria of the International restless leg syndrome Working Group. The depression and anxiety levels of the patients were evaluated using Beck depression and Beck anxiety scales. Hacettepe Personality Inventory (Team A) was used to detect personality traits.
Results:The gender-based results indicated statistically significant differences in some subtypes such as neurotic symptoms, psychotic symptoms, personal adaptation, and general adaptation. Higher neurotic and psychotic symptoms (with less scores), lower personal adaptation score, and higher general adaptation score were observed in females relative to males. However, males were younger than females.
The patient group was very similar to the general population in terms of self-fulfillment, family relation, social relation, social norm, antisocial personality features, social adaptation, and general adaptation sub-parameters, but emotional stability, neurotic and psychotic symptoms, and personal adaptation sub-parameters were different and stayed under the 25% percentile.
In multiple regression analysis, evaluation of personality sub-features with Beck anxiety scale results detected significant correlations between emotional stability, social norms, and personal self-reliance. Evaluation of personality sub-features of the patients according to Beck depression scale results also revealed a statistically significant correlation between psychotic symptoms.
Conclusion:Patients with restless leg syndrome showed gender-based differences in neurotic, psychotic, emotional stability, and personal adaptation parameters compared with the general population.
Keywords: Anxiety, depression, personality disorder, restless leg syndrome, Willis-Ekbom syndrome.
Downloads
Download data is not yet available.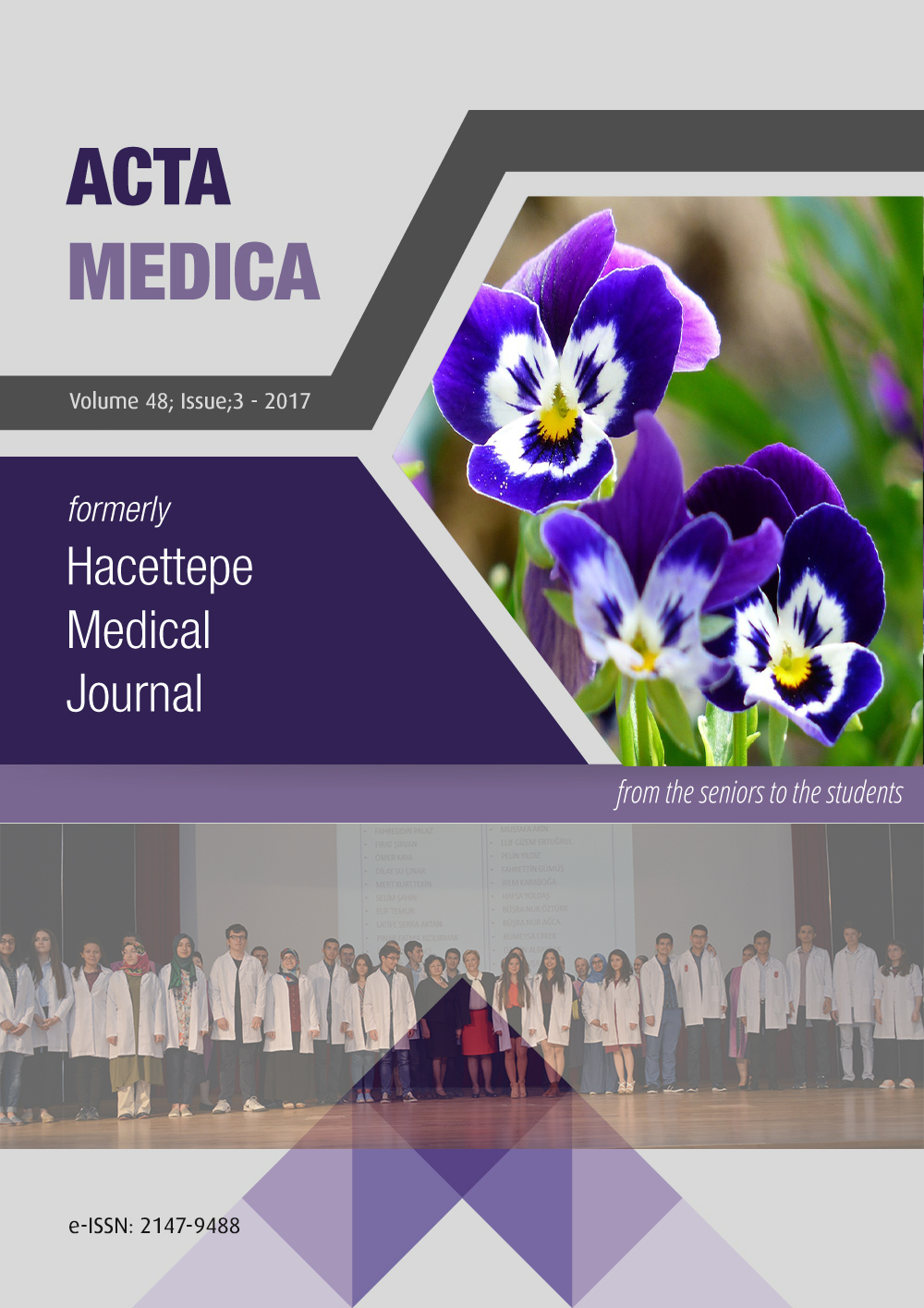 How to Cite
KOCA, T., & SİVEREKLİ, N. (2017). Depression, anxiety, personality traits, and gender differences in patients with primary restless leg syndrome. Acta Medica, 48(3), 18-21. Retrieved from https://actamedica.org/index.php/actamedica/article/view/87
Copyright (c) 2017 Acta Medica
This work is licensed under a Creative Commons Attribution 4.0 International License.