Clinical Features and Treatment Results of Conjunctival Melanoma: Cross-Sectional Study
Keywords:
Conjunctiva, melanoma, excision, cryotherapy
Abstract
Purpose: Our aim in this study is to report the clinical features and treatment results of patients with conjunctival melanoma (CM) diagnosed in our clinic in the last 20 years.
Materials and Methods: Demographic information, tumor diameter, accompanying melanosis, presence of recurrence and survival data were obtained retrospectively from the records of patients who had histopathologically confirmed CM diagnosis.
Results: Conjunctival melanoma was detected in 84 eyes of 84 patients with a mean age of 61.5±24.6 years. In total 45.2% of the patients were female and 54.8% were male. The two most common primary lesion locations were limbus in 23.8% and bulbar conjunctiva in 22.6% of the patients. In ophthalmological evaluation, 46.3% of the patients had concomitant primary acquired melanosis. Appropriate surgical excision to the extent of the disease was performed primarily in all patients. After a median follow-up of 55 months, local recurrence rate was 45.2%, while the survival rate was found to be 74.3%.
Conclusion: Conjunctival melanoma is a malignant neoplasm seen in advanced adulthood, often involving the bulbar surface of the conjunctiva. Even using the standard surgical approach, CM is associated with a 45.2% local recurrence rate and a 25.7% mortality rate. In our study, there was no clinical parameter that showed a statistically significant relationship with survival.
Downloads
Download data is not yet available.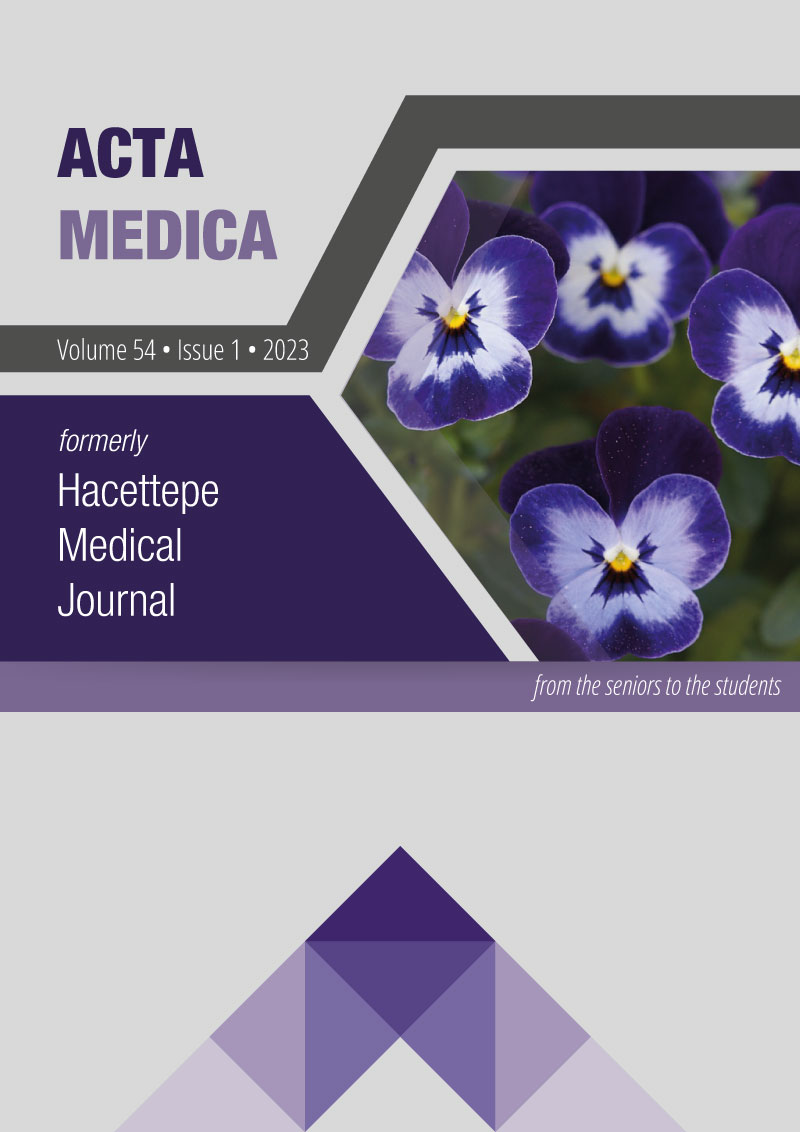 Downloads
How to Cite
Koç, İrem, Kapucu, Y., & Kıratlı, H. (2023). Clinical Features and Treatment Results of Conjunctival Melanoma: Cross-Sectional Study. Acta Medica, 54(1), 54–58. https://doi.org/10.32552/2023.ActaMedica.877
License
Copyright (c) 2023 Acta Medica
This work is licensed under a Creative Commons Attribution-NonCommercial-NoDerivatives 4.0 International License.