Multidisciplinary Approach to Giant Malignant Recurrent Phyllodes Tumor of Breast
A Case Report and Review of the Literature
Keywords:
Breast Tumors, Breast Reconstruction, Pedicled Flap, Malignant Cystosarcoma Phyllodes
Abstract
Phyllodes tumor is a unique fibroepithelial neoplasm of the breast and accounts for roughly 0.3-0.9% of all breast malignancies. It typically appears clinically as unilateral, painless, palpable breast masses growing quickly in a short time. In cases of large tumors with skin involvement, reconstruction with autologous tissue transfer should be considered.
A 38-year-old female patient presented with a giant mass in her right breast for 2 years. Radical mastectomy was performed to the patient and the defect was covered with pedicled Latissimus dorsi musculocutaneous flap. The specimen was 33x23,5x17 cm in size and weighted 9.150 kg. Ten months after mastectomy, segmental resection of 2., 3. and 4. ribs along with recurrent tumor was performed. Thoracic wall defect was patched with Gore-Tex (2 mm) Dual MeshBiomaterial (W.L. Gore and Associates, Flagstaff, AZ, USA) to maintain chest wall stability. Pedicled transverse rectus abdominis musculocutaneous flap was harvested to cover the defect.  In addition to superior epigastric vessels of pedicle, superficial inferior epigastric vein from the flap and cephalic vein from right arm were anastomosed to each other to enhance venous return in the basis of venous supercharging. The patient was symptom-free at 9-month follow-up. 
In our case, we had all the factors predicting local recurrence with a continuity at the deep surgical margin, wide necrotic areas, marked pleomorphism and high mitotic rate. Several reconstructive options have been described after mastectomies. As discussed in this case, immediate breast reconstruction with flaps following a mastectomy is an option for these patients. From the case report of our study, we proposed that reliable predictive factors should be explored to identify patients at high risk of local recurrence and distant metastasis. There is urgent need to perform well-designed prospective studies for standardized multidisciplinary approach in treatment of phyllodes tumor of the breast. 
Key Words: Breast tumors, breast reconstruction, pedicled flap, malignant
Downloads
Download data is not yet available.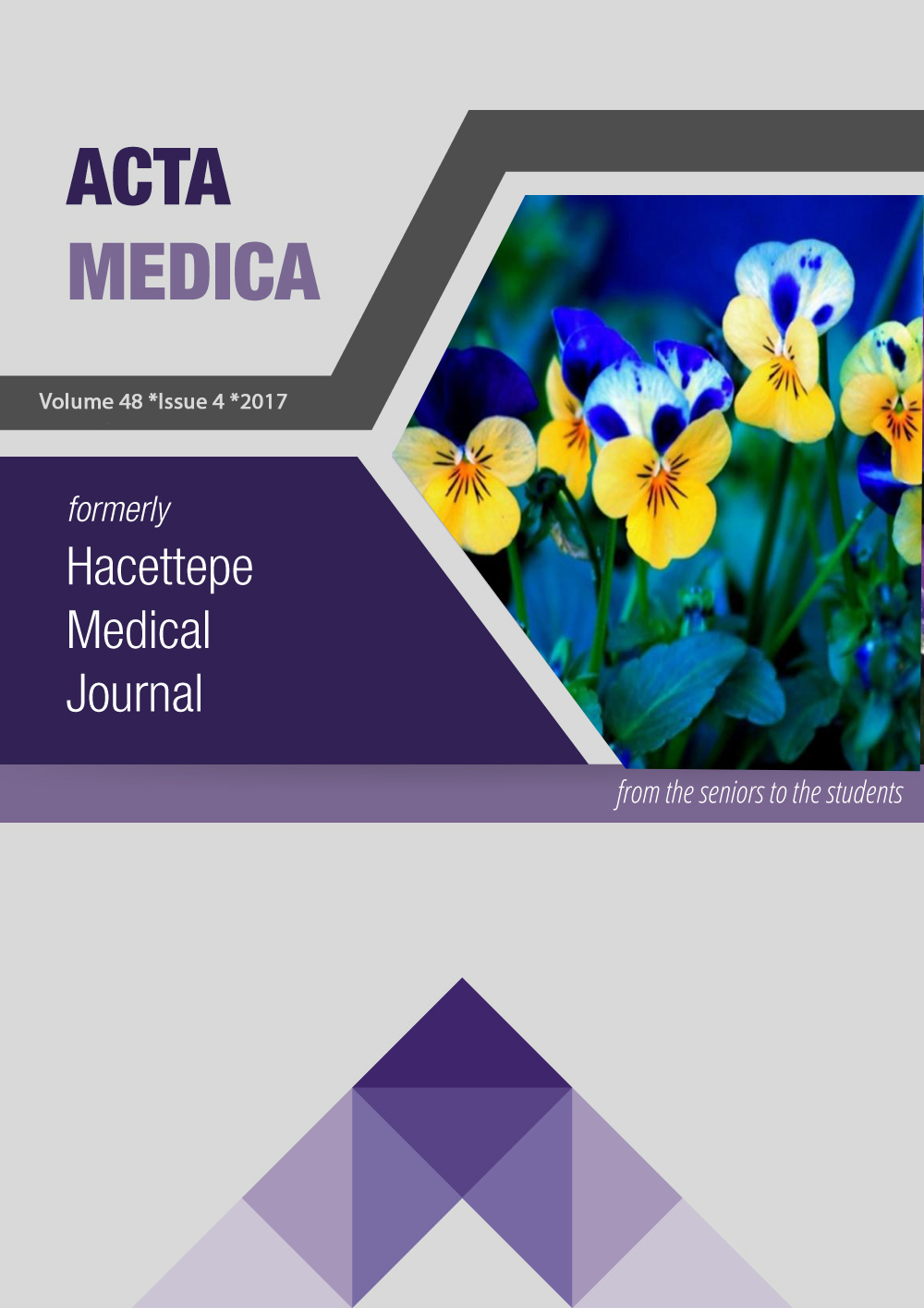 How to Cite
Küçükgüven, A. (2017). Multidisciplinary Approach to Giant Malignant Recurrent Phyllodes Tumor of Breast. Acta Medica, 48(4), 18-24. Retrieved from https://actamedica.org/index.php/actamedica/article/view/79
Copyright (c) 2017 Acta Medica
This work is licensed under a Creative Commons Attribution 4.0 International License.